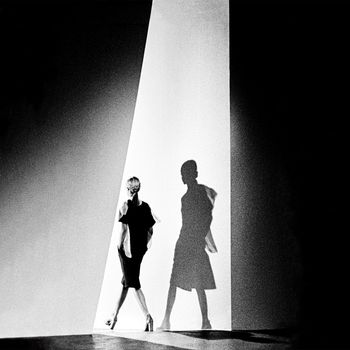 Over a year ago, we hatched a plan to expand the fashion section of NYMag.com, and today we are thrilled to launch it. The new Cut moves in two directions at once: deeper into fashion and broadening beyond fashion. To achieve the first, we've taken a cue from the beauty of print fashion magazines with a totally new design; a new homepage layout (if you prefer the traditional blog format, it's still available); and, in particular, a new experience for our slideshows, which now feature images at a resolution up to ten times higher than the average website, enabling many of them to be viewed with a zoom function we think you'll find addictive (just look for the plus sign, click, and move your cursor around). No more squinting at your computer as you try to see the applique on a Dior gown, Angelina's eyeliner at the Oscars, or who might be wearing adult diapers under their evening gown (we're not naming names, but trust us, we couldn't believe the things we've been missing all these years).
To show off all of those gallery displays, we'll be publishing loads more original photographs: experimental fashion shoots from rising talents in the industry, weekly street style from around the world, close-up shots of the best things to buy, and vintage photography reaching deep into fashion and celebrity history. (Check out the Look Books we'll be publishing each day for the next month or two, for a definitive visual history of each star.) Our runway coverage gets better, too: This coming Fashion Week, we'll deliver not just the front of each look, but many backs and accessories, and one-stop cheat sheet guides to the top shows — you won't get a better view unless you're front row at every show. We'll present more coverage from London, Paris, and Milan as well as New York, too. And we'll continue to give you all the news in fashion in real time.

Since fashion does not occur in a vacuum, we'll also be applying the sensibility of the Cut to an expanded range of topics that interest women like us. In our Love & War section, we'll be exploring sex, politics, relationships, health, gender issues, and pop culture. We'll have commentary on current events, reported features, and first-person confessions. We'll also be road-testing beauty products and critiquing hair trends, while we shamelessly ogle the best abs and fantasize about celebs.

As you'll see, the new Cut is a work in progress. We'll be trying out all sorts of stories in the coming weeks, and there are plenty of technological developments in the works too. Please let us know how you like it (we know you'll let us know if you don't) in the comments below.