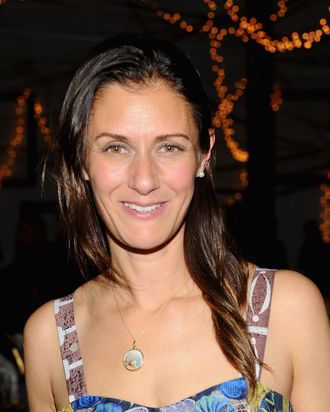 Sally Singer.
Photo: Jamie McCarthy/Getty Images
Tomorrow is Sally Singer's last day as the editor-in-chief of T magazine, following an abrupt announcement of her departure earlier this week. No replacement has been named, prompting lots of speculation about who might be considered. Meanwhile, there's still no definitive word on why exactly she's leaving or whose decision it was, but the magazine had been losing money under her watch. Back in May, WWD reported that T had been losing advertisers at a steady rate and posted declining ad pages on all but two of its issues so far this year. This was particularly worrisome, considering that one of the publication's main functions is to help the Times rake in big luxury-ad dollars.
There's also the issue of WSJ. magazine, which has been viewed as a rival publication, particularly since Deborah Needleman took it over around the same time that Singer moved to T. While T suffered financially over the past year and a half, WSJ. has thrived, pushing Needleman to the top of the pile of potential successors, according to WWD. Other possibilities reportedly include GQ deputy editor Michael Hainey and "Styles" editor Stuart Emmrich. Horacio Silva, who worked as T's online director until he left last year to do freelance consulting work, is also in the running, according to the Daily Beast. Anyway, now we've all got something to gossip about during Fashion Week — besides our lesbian crushes, that is.