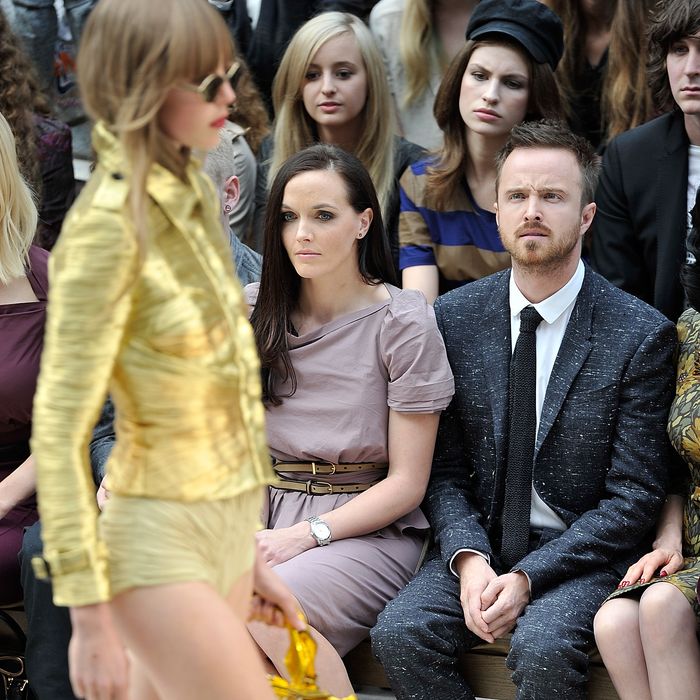 Photo: Gareth Cattermole/Getty Images
Fashion shows are overwhelming. The music is loud, the camera flashes are bright, and even once you get squared away with your seat, you're not sure which way to cross your legs. And then there's the clothes: They're always on the weirder end of the spectrum, and when they come sweeping down the runway on a glamorous-looking stick insect — well, the whole thing can be terribly perplexing, even distressing. Breaking Bad star Aaron Paul expressed all of these emotions quite astutely when he sat front row at Burberry earlier this week. Throughout the show, his facial expressions seem to vacillate between bewilderment and downright horror. Journey with us through this feelings in our slideshow.
Related: See the complete Burberry Prorsum spring 2013 collection here.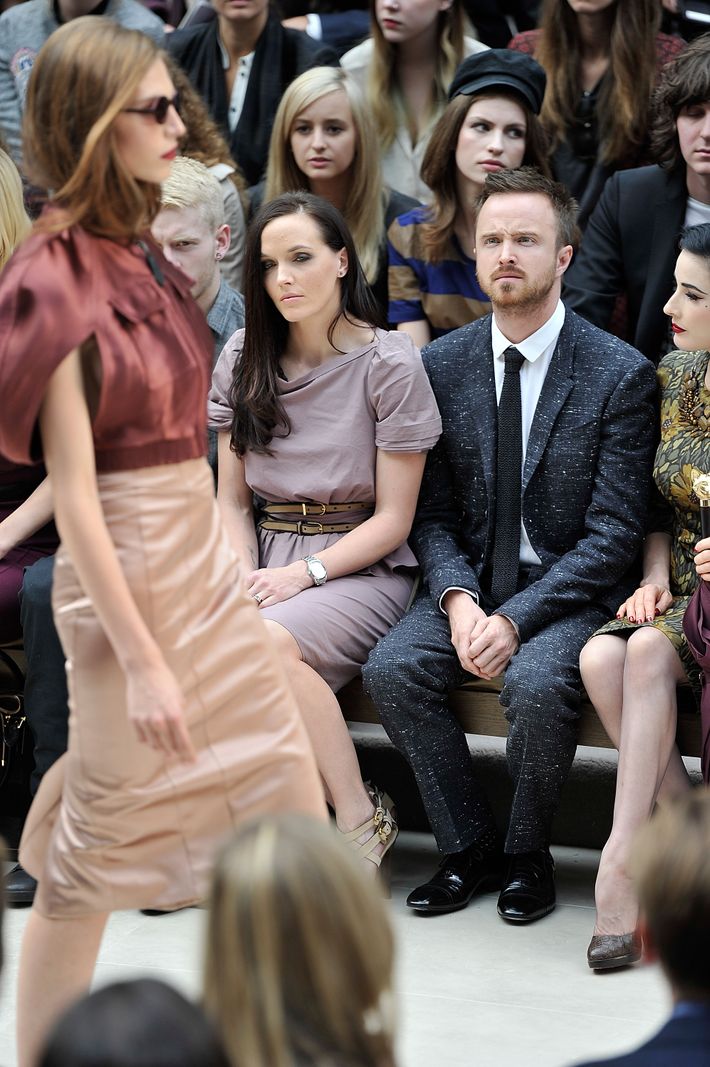 "Would you call that oxblood? Or more of a dusty rose?"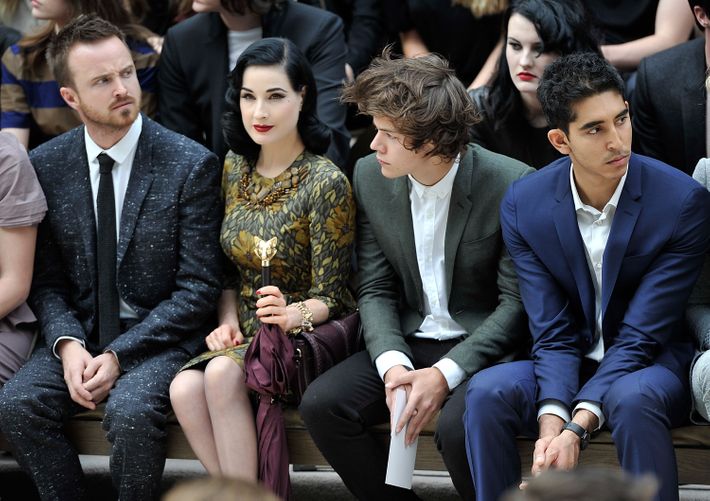 "I know this is a fashion show and people dress weird, but what is UP with that dude's hair?"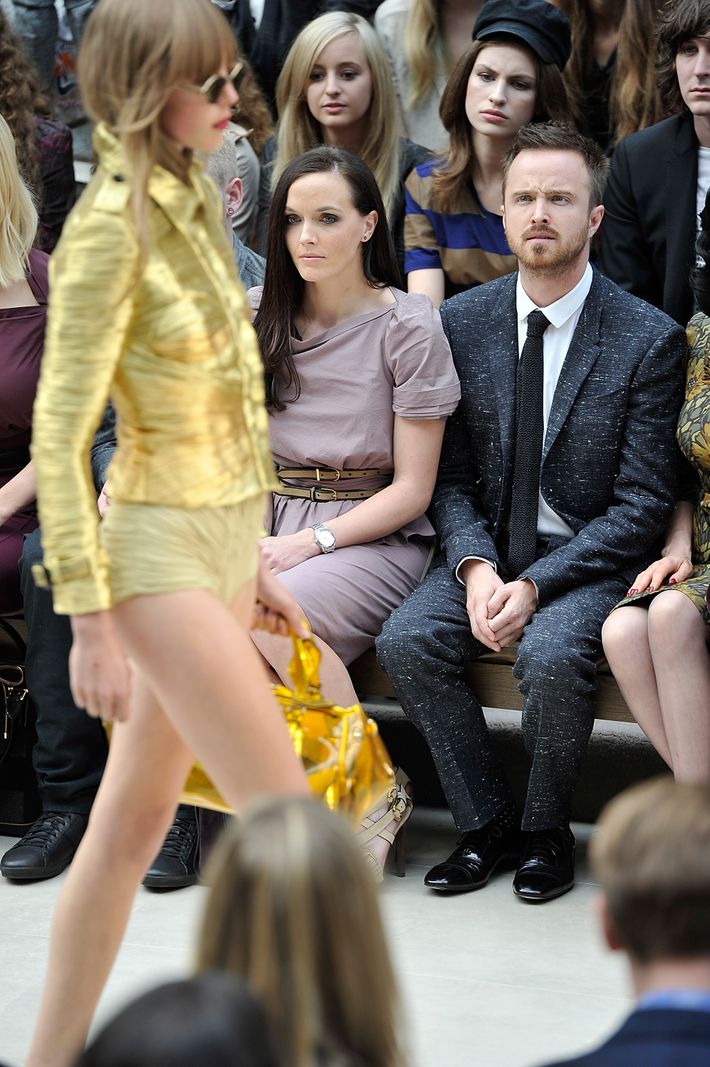 "Ummm, where am I supposed to look here?"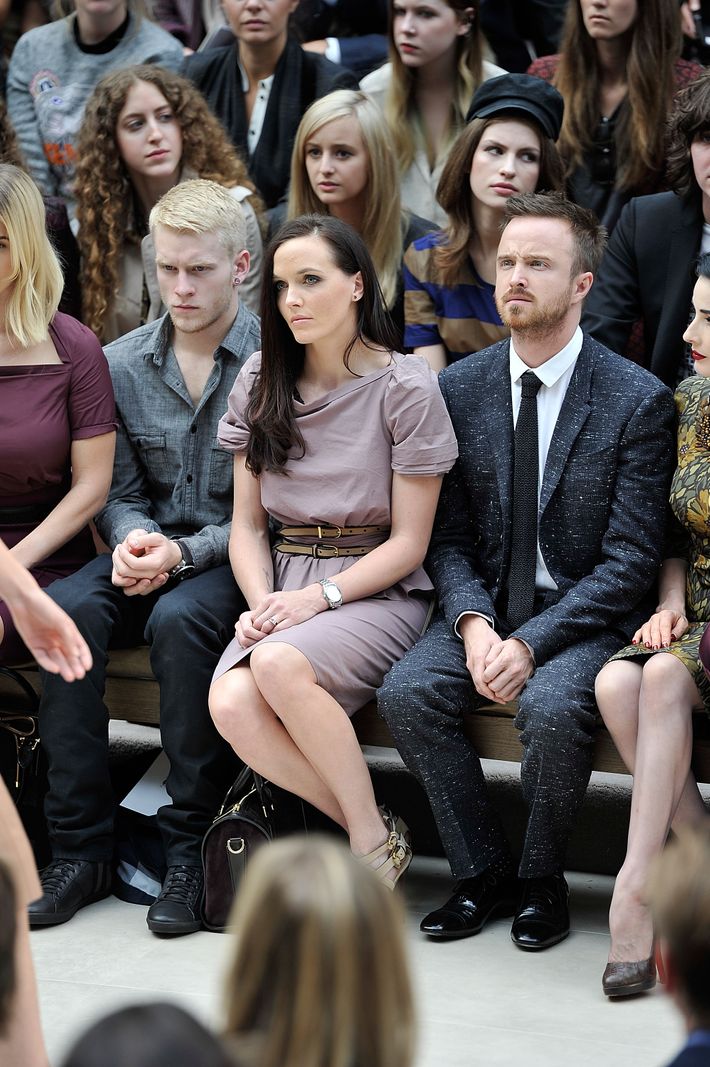 "I really, really hope no one can tell I'm wearing Spanx."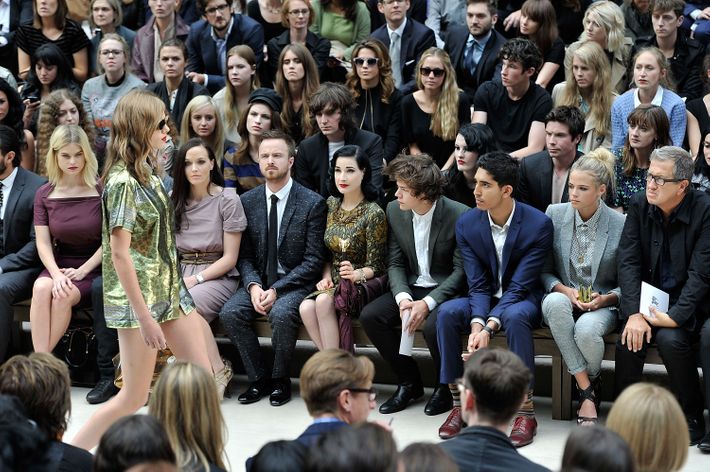 "This seems like an unreasonable outfit."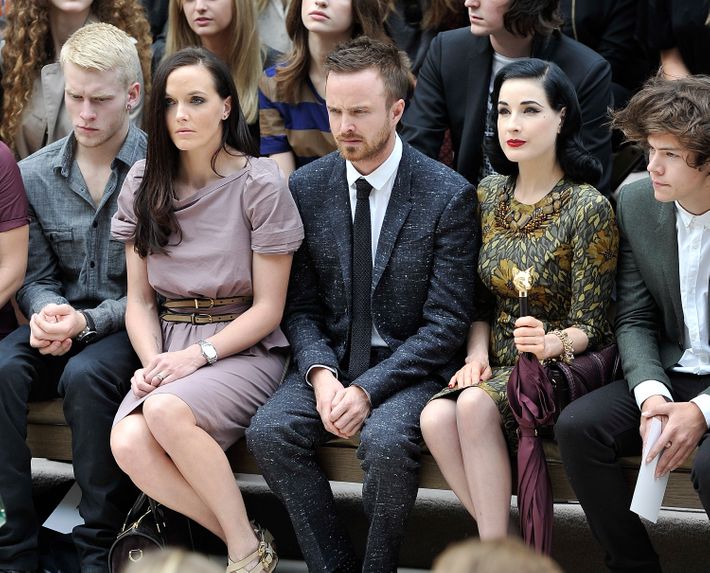 "Now I know why people bring sunglasses to these things."