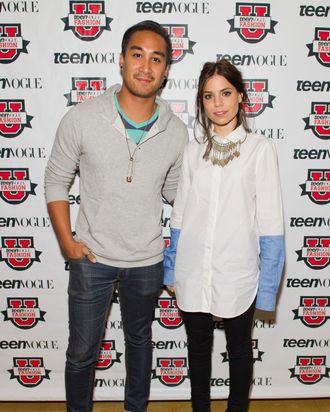 Photo: Michael Stewart/WireImage
Started in 2011 by Ally Hilfiger (Tommy's daughter) and Nary Manivong, clothing label NAHM is shutting its doors, effective immediately. This news follows the sudden cancellation of their spring 2013 presentation, which was scheduled to take place yesterday at 11 a.m. According to WWD, the collection was entirely finished and the label's closure was unexpected.
Manivong and Hilfiger released the following joint statement:
At this time, we are parting ways and this will conclude the production of our line NAHM. We both believe this was an amazing experience and will continue to be supportive of each other personally and professionally.
The line, which focused on shirtdresses, never truly took off, but was sold in various specialty boutiques in New York, L.A., Dubai, Tokyo, and London. Still, there wasn't any indication that it was in dire trouble — particularly since they couldn't have lacked funding (Hilfiger did star on a reality show titled Rich Girls, after all), so who knows what really happened.