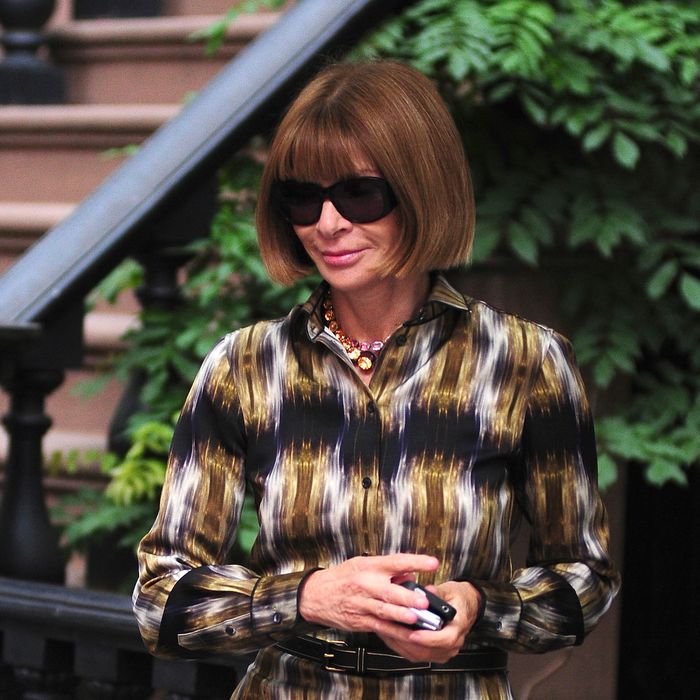 Photo: Alo Ceballos/FilmMagic
In addition to single-handedly dictating what the world pulls out of its closet each morning, Vogue editor-in-chief Anna Wintour is the fourth most effective person at getting rich people to throw their money at President Obama's reelection campaign.
Wintour's $40,000-a-plate fund-raising dinner parties have helped her bundle some $2,682,001 dollars this election cycle, according to documents obtained by the New York Times, putting her miles ahead of fellow boldface fund-raisers like Dreamworks founder Jeffrey Katzenberg ($2,064,280), actress Eva Longoria ($271,300), and Yahoo! CEO Marissa Mayer ($112,400).
The list was reportedly used to decide who got what perks at the DNC in Charlotte, like "briefings with senior Obama officials, invitations to post-speech parties, along with 'priority booking' at the city's finest hotels." Watchdog groups wagged their fingers at the apparent pay for play, but somehow we suspect Wintour's ceased to be impressed by special treatment.