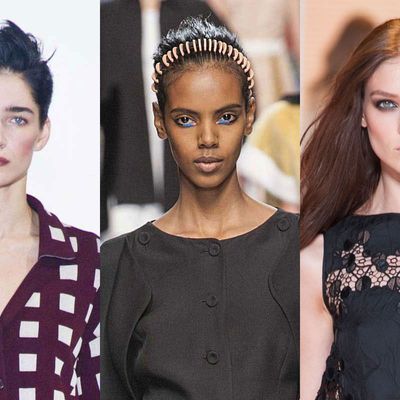 Milan will forever be stuck in the middle of a fashion panini, but throughout the week, there were a bunch of memorable hair and makeup looks on the runways. Fendi's models had their lower eyelids decorated with multicolored doodads, Prada's Japanese-y collection called for hair-piece-like updos, and Versace, well, did its own Versace thing. Click ahead to check out these moments and more.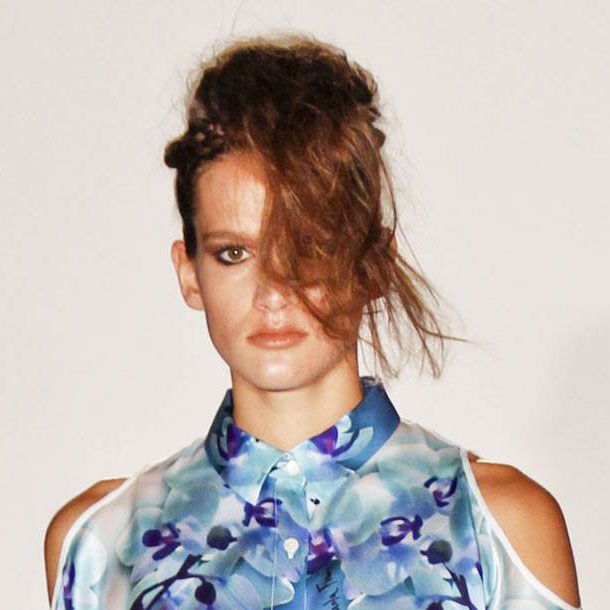 Most Emo: Paola Frani
We'd be that sad if we were staring at our split ends all day.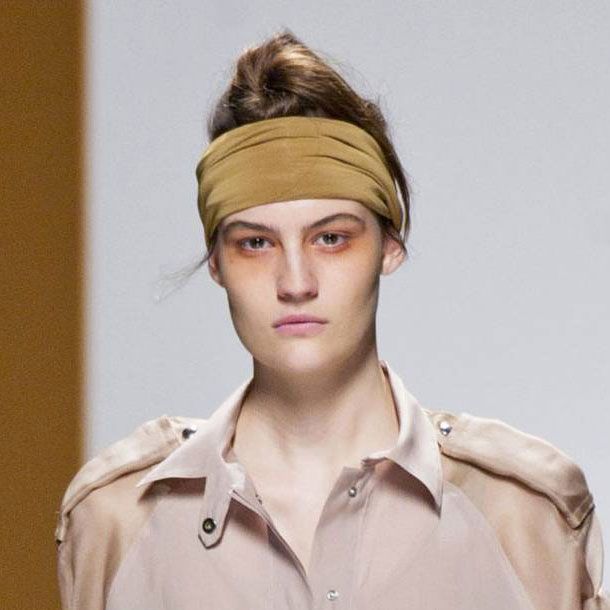 Best "Thriller" Extra: Max Mara
And also, the best argument for daily eye cream usage.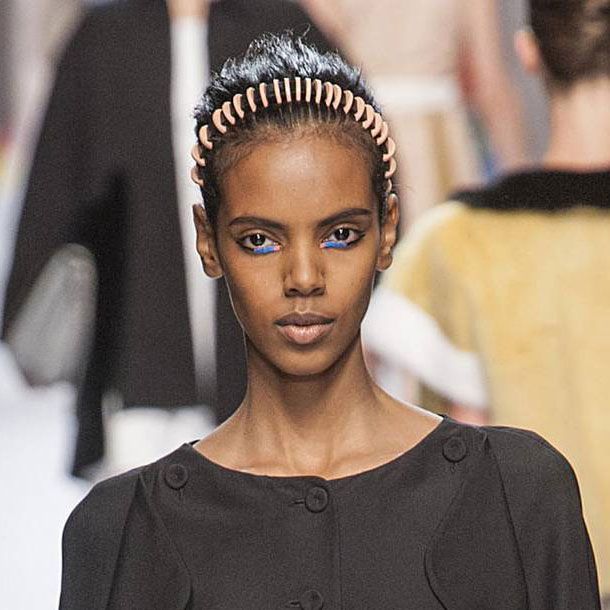 Biggest Letdown: Fendi
We were hoping those were Smarties or Nilla Wafers.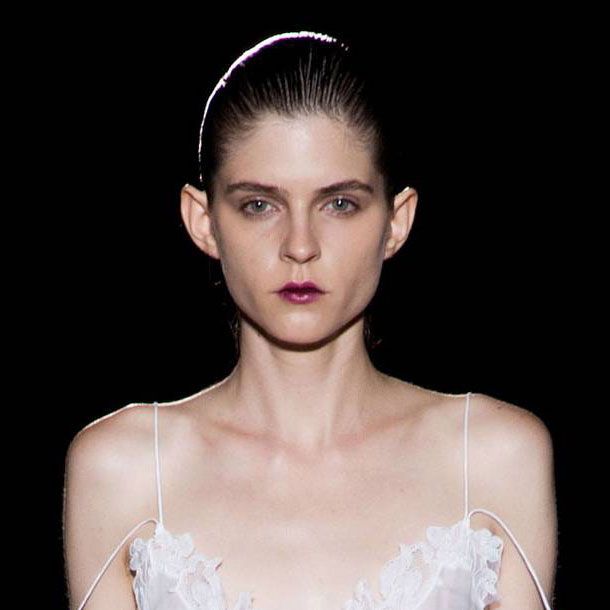 Best Kristen Stewart Face: Francesco Scognamiglio
Minus the fancy pants.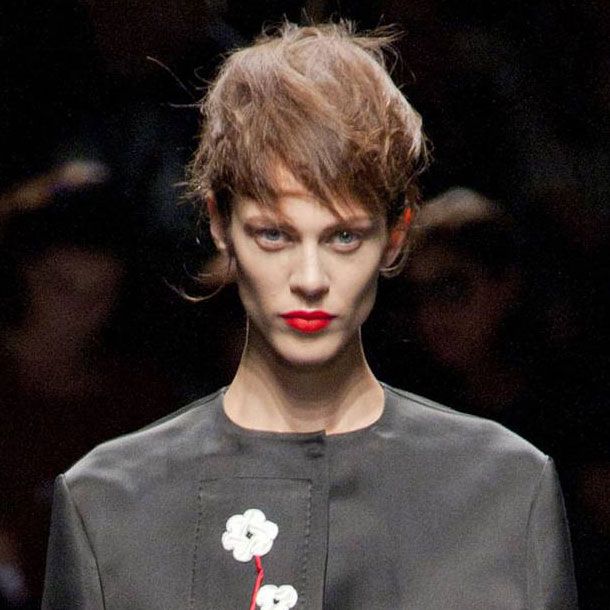 Most Precarious Hair: Prada
Your uncle called and he wants his rug back.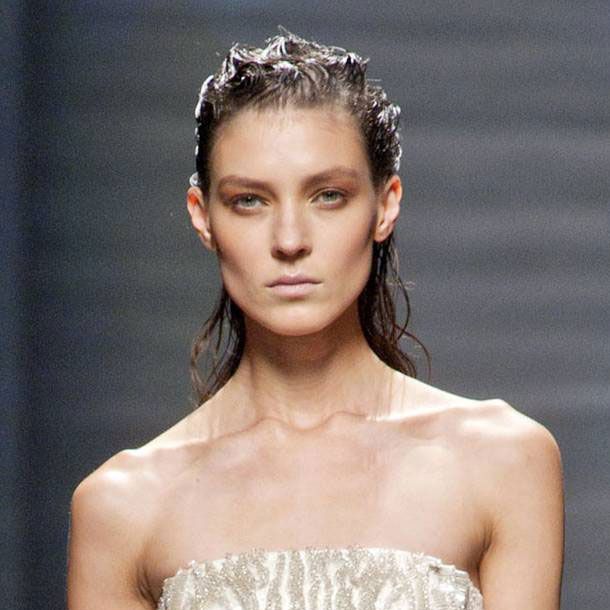 Best Way to Catch Cold: Alberta Ferretti
Leaving the house in your sparkly towel with wet hair.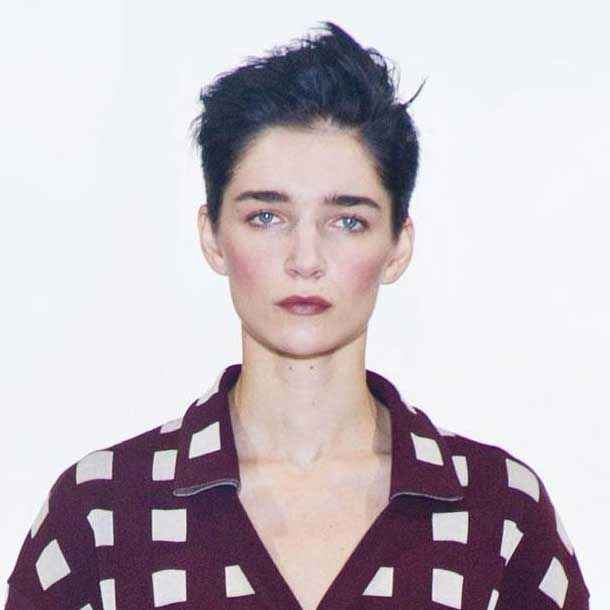 Second Best Kristen Stewart Face: Marni
It's the eyes.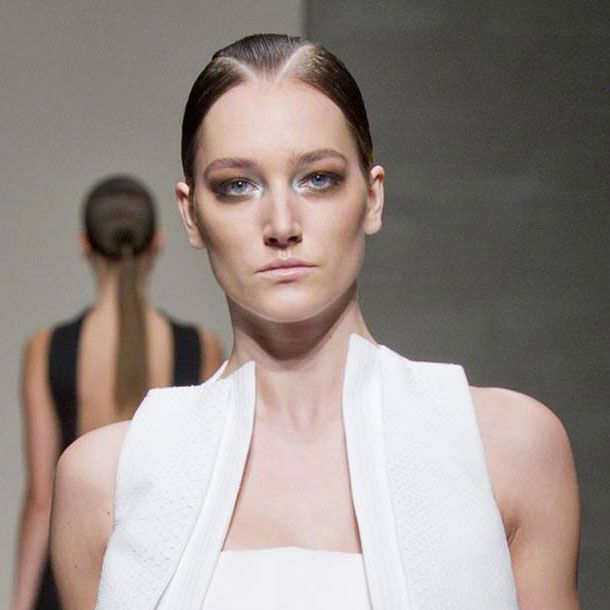 Best Use of the Pythagorean Theorem: Gianfranco Ferre
Or the work of an OCD stylist.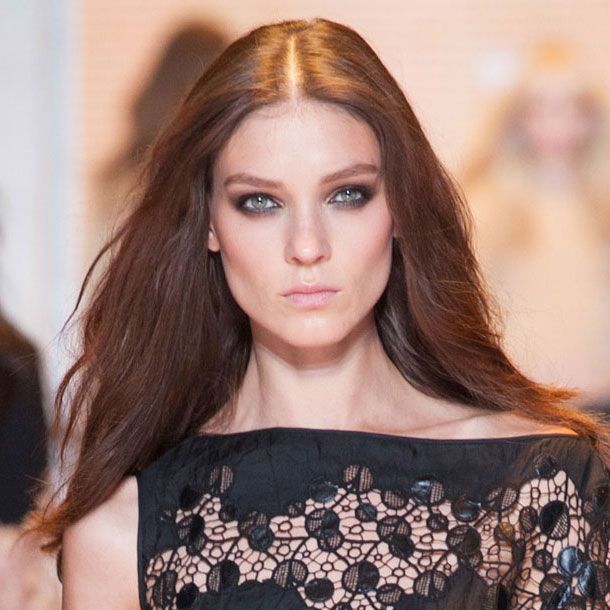 Most Versace: Versace
This year's version of molto sexy.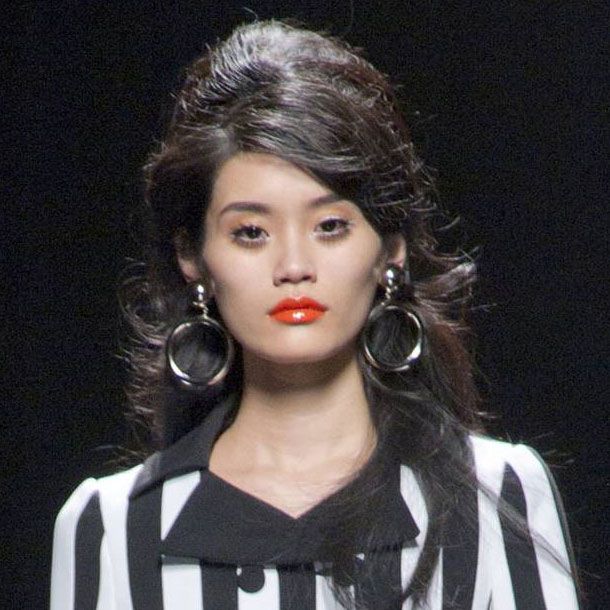 Best Use of a Bump It: Moschino
Zooey Deschanel, eat your heart out.