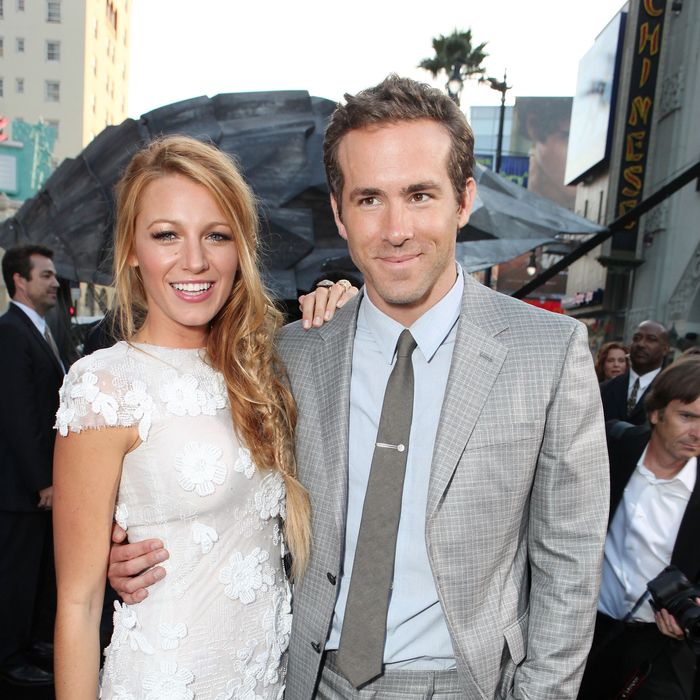 Photo: Eric Charbonneau/WireImage
Martha Stewart Weddings had a hand in Blake Lively and Ryan Reynolds's wedding this weekend, but they're withholding the details for a December cover story. The Martha aesthetic seems an oddly mature choice for the 25-year-old Gossip Girl, but then, so is matrimony. MSW's blog post name drops enough of the details that you can probably picture the nuptials. 
Planned by MSW and Martha acolyte Tara Guerard, it took place in a barn on a plantation outside Charleston, S.C. Lively and bridesmaids wore custom Marchesa gowns — perhaps Gucci and Chanel, for whom she is a spokeswoman, provided too much of a Sophie's Choice — with custom Christian Louboutin heels. Reynolds and groomsmen wore Burberry suits with "custom leather suspenders designed by the groom's friend, Christopher Bailey." They exchanged Lorraine Schwartz rings. It was carnival themed. We can practically feel the bridal Pinterest boards throbbing in anticipation.