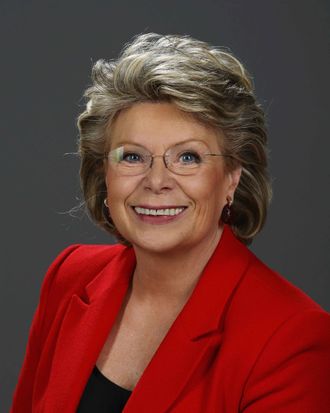 Photo: Andreas Rentz/Getty Images
A proposed European law that would impose sanctions on EU companies whose boards aren't made up of at least 40 percent women was met with serious opposition this week, reports the New York Times, in the form of a letter signed by nine countries. Viviane Reding, the European Commissioner responsible for justice, fundamental rights, and citizenship, suggested the law in March after concluding that European companies had failed to self-regulate, since women make up only 3.2 percent of presidents and chairmen and 13.7 percent of board seats.
Ministers from Britain, Bulgaria, the Czech Republic, Estonia, Hungary, Latvia, Lithuania, Malta, and the Netherlands wrote that, although they agreed that there too few women on boards, the status of women in Europe is too varied for legislation at the EU level. (Drafts of the plan do call for national control over the sanctions, but any business regulation may be seen as too politically unpopular in the midst of a recession.)
"Thankfully, European laws on important topics like this are not made by nine men in dark suits behind closed doors," Reding said, "but rather in a democratic process." Unfortunately, Democracy is way harder to pull off than a board meeting. The Times reports that the current opposition might be enough to block the law, which needs 27 commissioners to agree on the details before a draft is published and sent for approval by the national governments and the EU Parliament.