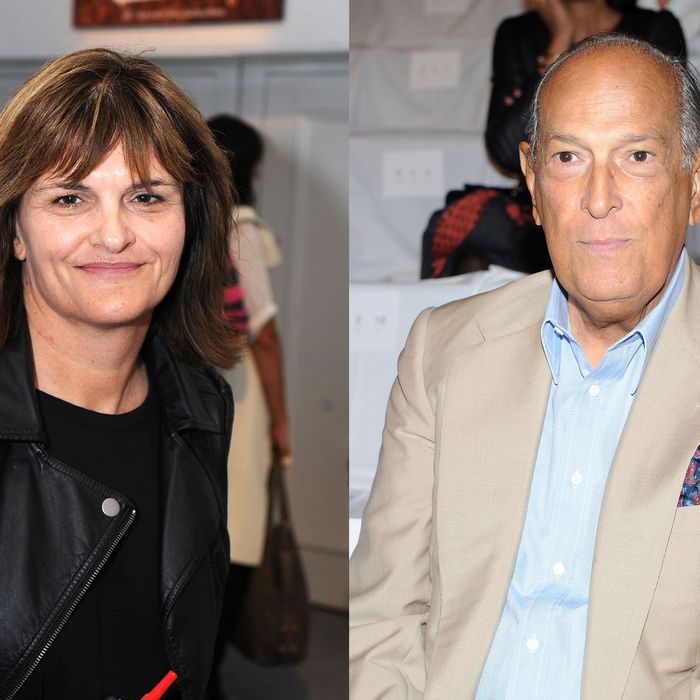 After the Times critic called Oscar "far more a hot dog than an éminence grise of American fashion" (a dis we don't quite follow upon reading the entire text of her article over and over, but, as a rule, the Cut enjoys all meat-related slights), the designer took out what appears to be a full-page ad in today's WWD, using it to run "An Open Letter to Cathy Horyn from Oscar De La Renta." Here's the full text:
September 13, 2012

Dear Cathy,

This year I celebrated my 80th birthday. With pride, I can say that for more than 50 of those years I have been privileged to work in a profession that I deeply love, one that has given me tremendous pleasure. I have always considered that my role as a designer and as a great admirer of women has always been to make a woman look and feel her very best.

I respect and accept criticism because in many ways it does help us develop; I try to make my work better each time. What I do not accept is when criticism is personal. If you have the right to call me a hot dog why do I not have the right to call you a stale 3-day old hamburger? My advice to you is to abstain from personal criticism. Professionals criticize the clothes, not the people.

[Oscar de la Renta's signature — no "Best," or anything!]
So, anyone up for some Applebee's later?
UPDATE: PamB456, you are the winner! In an email to Fashionologie, Horyn wrote, "I used the term in a professional context, as someone showing off his tricks, like a surfer," adding, "I thought an ad was a little over-the-top."