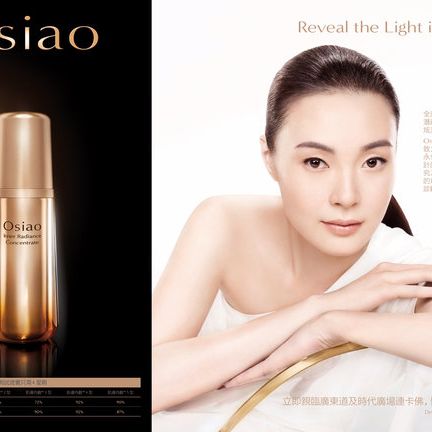 Next month, Hong Kong's beauty counters will be stocked with a new skin-care line, Osiao (pronounced O-shao), created with the Chinese consumer in mind and produced by American cosmetics powerhouse Estée Lauder. Mind. Blown. Those working on Osiao for the last four years called the top-secret endeavor "Project Flow" — inspired by the Chinese belief in "qi" or energy flow, and not say, Aunt Flo who comes to visit each month. There was also a lot of document shredding at Estée Lauder, lest any competitors find out about Osiao. According to the Times, thousands of women in Hong Kong, mainland China, Korea, and Japan were interviewed about their ideal skin types and preferred ingredients.
No detail was overlooked:
Even the brand name is intended to seem vaguely familiar to Asian audiences. Company executives said they deliberately chose "Osiao," as the brand name because it begins and ends with the letter "O," a symmetry intended to convey a sense of harmony and balanced skin. (Although the executives did not know it when they chose the brand name, Osiao is a village in the Philippines). The cosmetics executives also liked that the word Osiao contained five letters — a lucky number in China, they said.
The products arrive in a pair of Lane Crawford stores in October, so we'll know soon enough whether "Osiao" was the right choice or if they should have stuck with "New Chinese Skin-care Line Made by Estée Lauder, an American Company."