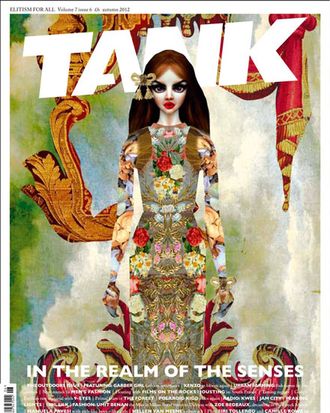 Christian Lacroix for Tank magazine.
Photo: Courtesy of Tank Magazine
Tank magazine's fall issue features four different covers illustrated by couturier Christian Lacroix, who made collages and drawings based on editor Caroline Issa's selections from the fall 2012 collections. The magazine, which hits newsstands on September 15, contains a full fifteen plates of his work, as well as scented pages created by Finnish artist Sissel Tolaas.