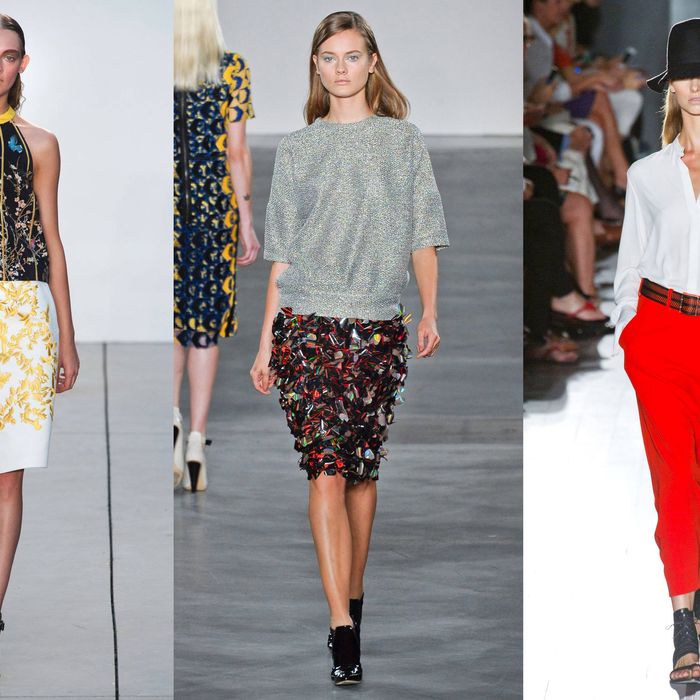 The slightly looser shapes that opened the Victoria Beckham show. Still incredibly body-con, but she's come a long way from the corsets that accompanied every single look in her first collection.


The incredibly easy pairings of sweatshirt tops with embellished skirts at Derek Lam.


That Diane Von Furstenberg has no fear of the new — Google glasses and Sergey Brin!


When Thakoon is on his game (as he was today) he can pull off prints like no one else. The lace, butterflies, florals, and paillettes were super feminine without being sickly sweet.


The oversize cable knits, the tennis sweaters, and the slip-on loafers at Tommy Hilfiger. His overexaggeration of classic, preppy touches made it all feel super cool.