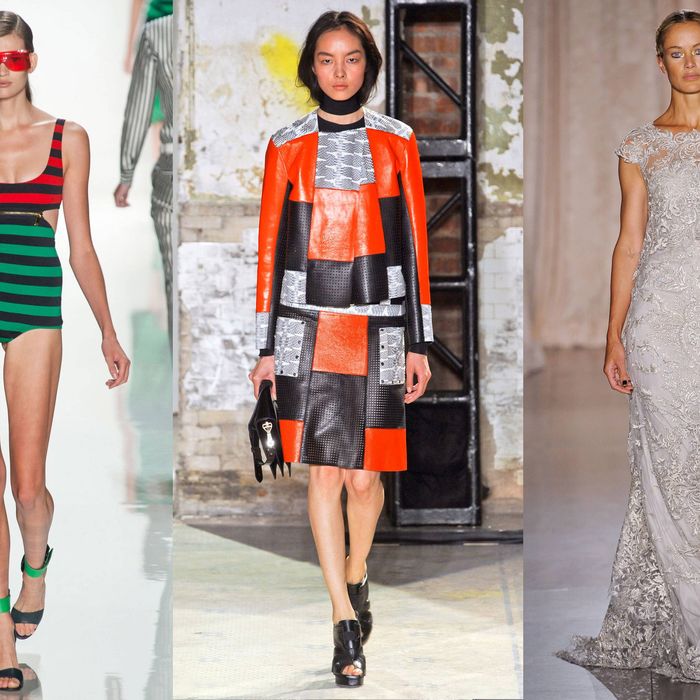 The striped swimsuit and the sleek, black evening dresses at Michael Kors.

The printed python skirt and sheer blouse on Aymeline Valade at Reed Krakoff.

Speaking of python, the patchwork pieces (particularly the red, black and gray) at Proenza Schouler.

And the Proenza location—a decrepit and enormous space just south of the Brooklyn Bridge—was original and fairly amazing.

The final look at Marchesa: an Indian-inspired wedding dress in silver lace and crystal.