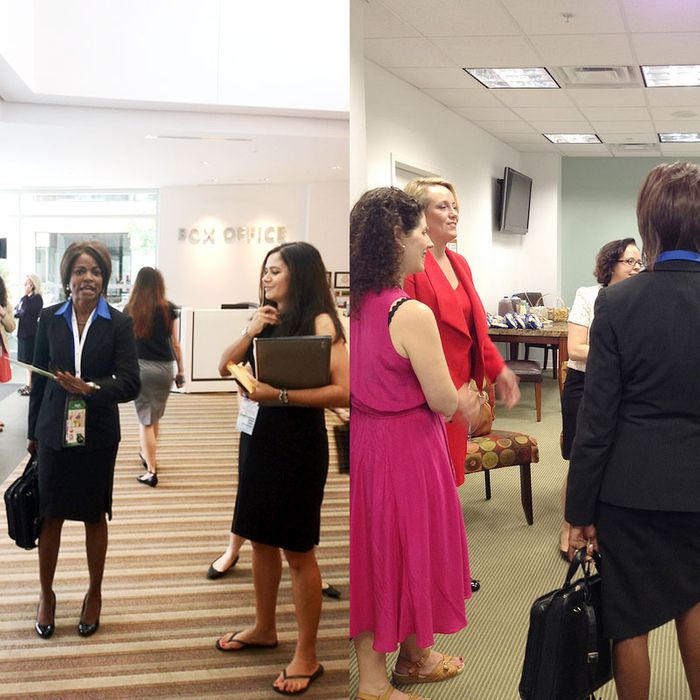 Photo: Val Demings/Flickr.com
Have you ever wondered what lady politicians keep in their purses? Marie Claire (hat tip: Politicker NY) gave a handful of female congressional hopefuls the celebrity weekly treatment, asking what their handbag must-haves are while on the trail. The answers range from the predictably practical (iPads, BlackBerries, campaign materials) to the surprisingly femme (pictures of children, "almonds, dark chocolate and iced-tea bags," "Burt's Bees Lip Shimmer in Rhubarb, and Sephora Minimergency Kit," "Tide To Go stain stick … roller ball perfume"). 
One never really thinks about politicians' handbags because they're rarely photographed with them and they have entire staff of human handbags (the Tony Hale character on Veep). For that reason, Wisconsin Representative Tammy Baldwin said she carries "only the essentials." "I keep my purse small so my male staff aren't embarrassed if they have to hold it for me," she said. Very considerate. Elizabeth Warren avoids that problem by opting for a backpack, which holds "toothbrush, Chapstick, BlackBerry, and iPod." And then there's Florida Democrat Val Demings, Orlando's first female police chief, now running for Congress. You need a license to hold her purse for her.
"I carry a 9-millimeter gun in my Dooney & Bourke that was a gift when I retired from the police department," she said.
We always thought the cops were Coach kind of guys.