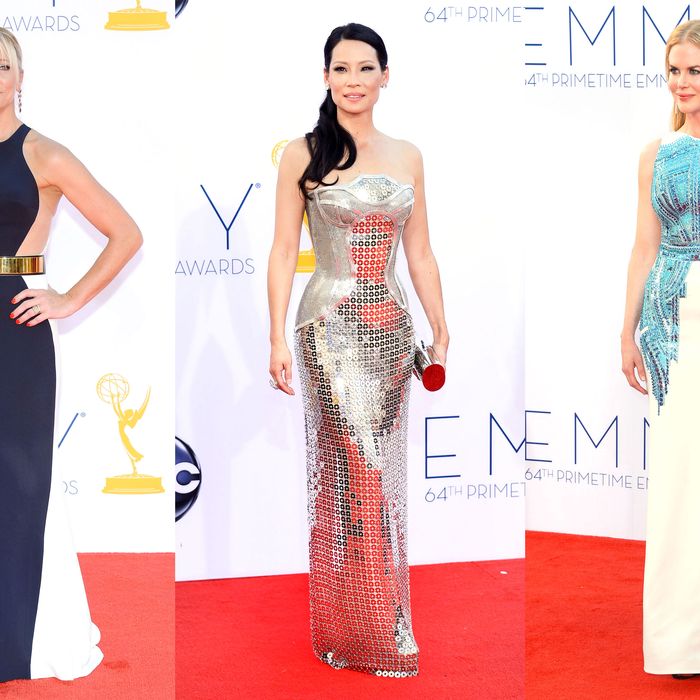 From left: Edie Falco, Lucy Liu, and Nicole Kidman.
The Emmys occasionally feel like the runt of the awards litter, marooned as they are so long after the more fawned-over Globes-to-Oscars season. But we think this actually works to the show's advantage: It's just far enough removed from all that folderol that everybody seems excited, rather than fatigued, to dress up again. Here are ten Emmy night ensembles that stood out to us on the red carpet, either for their loveliness, their cracked-out craziness, their boldness, or the fact that they came with foot-high hair and a sunshade. Yes, you read that right.
Related: See All the Red Carpet Looks at the 2012 Emmys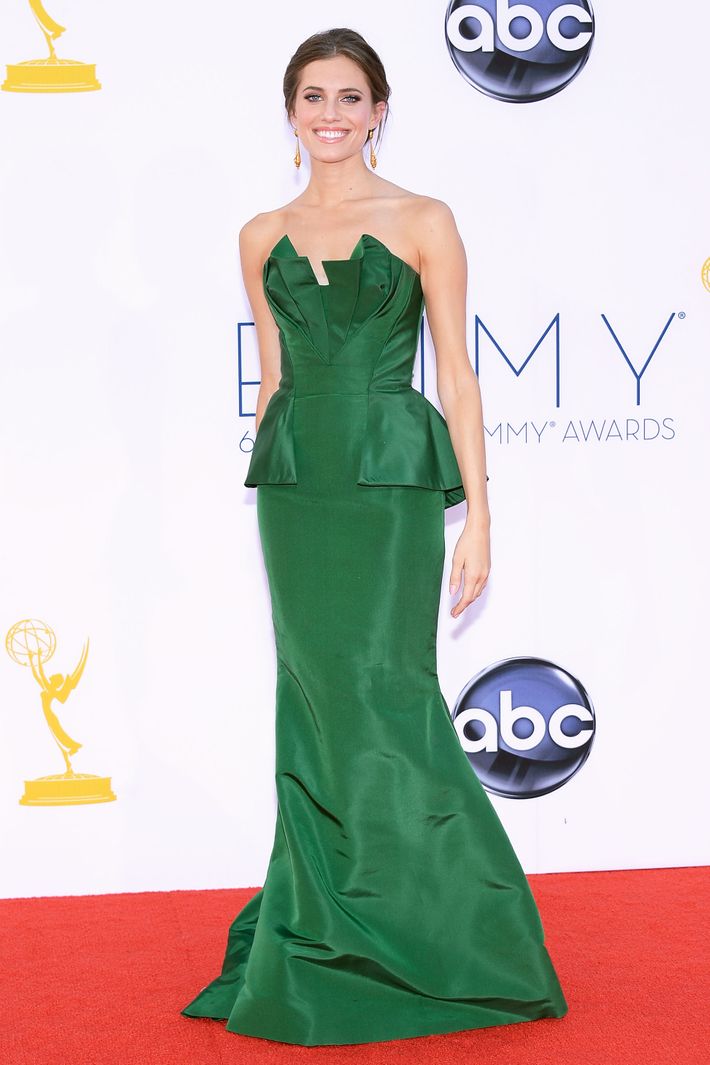 Best of the  Girls: Allison Williams
It's been a major year for Allison Williams, and she sealed it with a major dress. This green Oscar de la Renta is a perfect color on her — probably on anyone, frankly — and the architecture of the bodice is so alluring. We would also give her full marks for it not overshadowing her pretty face, but some of that credit goes to her parents, who are evidently great genetic bartenders.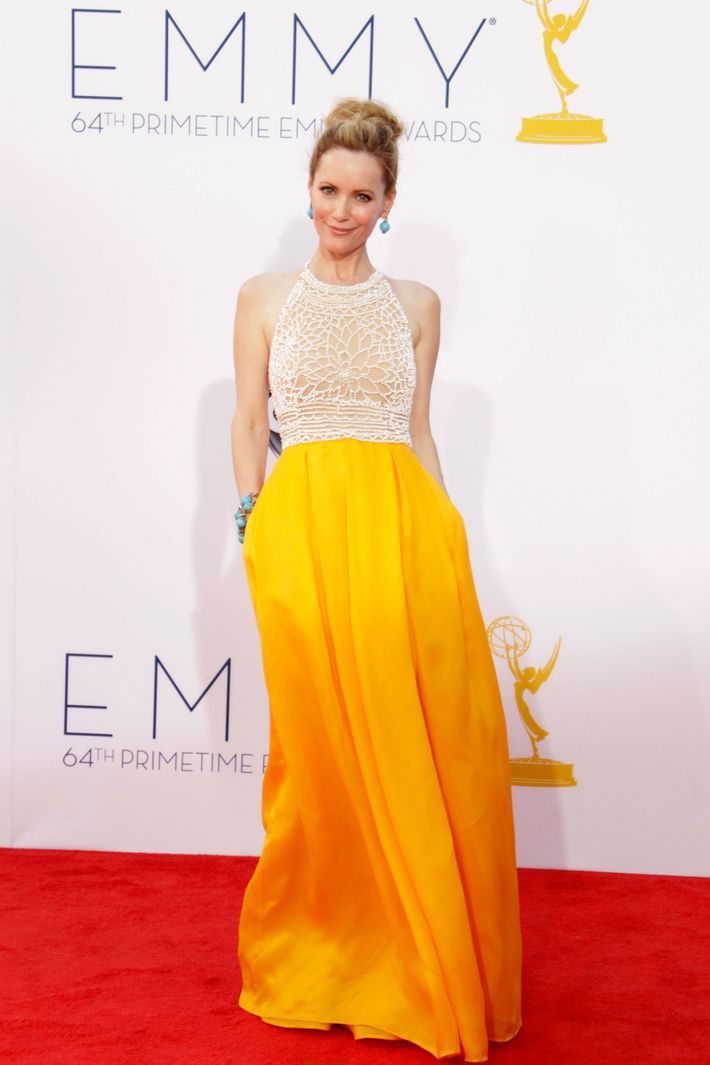 Best Yellow: Leslie Mann
This is a tough color to wear without inspiring requisite jokes about highlighters, so we think Leslie Mann made a wise choice offsetting her bright yellow skirt with a beaded bodice. It was just illusory enough to be sexy, yet elaborate enough that we knew there was no threat of nipple. Besides, "Threat of Nipple" really only works as the name for the band we just decided to start.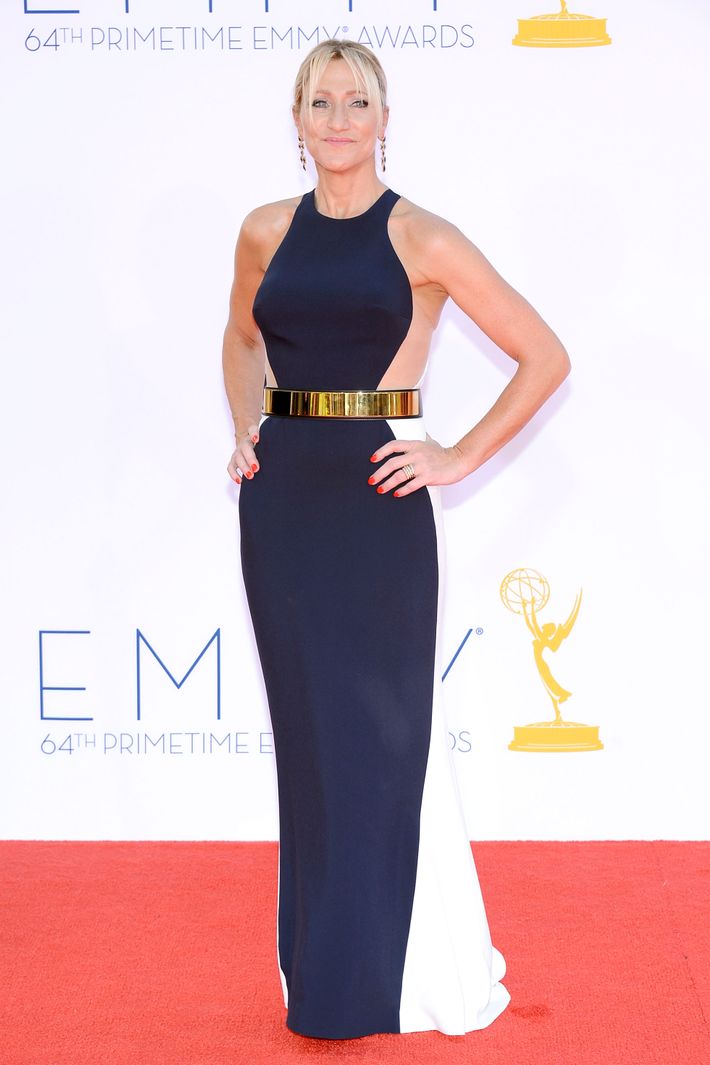 Best Dress We've Already Seen 100 Times: Edie Falco
This Stella McCartney is fine. It's flattering, and Edie Falco should be showing off those guns. But it's also already been sported, and months ago, by both Gwyneth Paltrow and Brooklyn Decker. Did Falco get this — gasp — off the rack? For the Emmys? She's won approximately 400 of them. The lady's a sure bet to get you some press, designers, so start treating her right and giving her something we haven't seen before.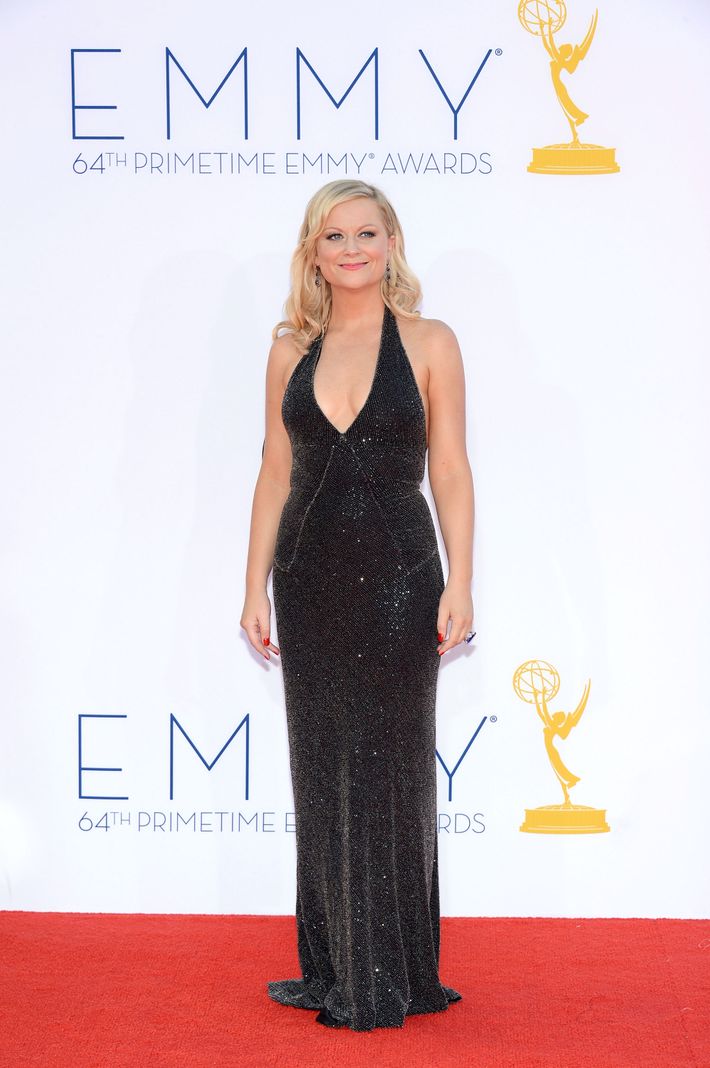 Best Breakup Cleavage: Amy Poehler
Fine, there weren't that many other contenders (that we know of … ), but we have to applaud Amy for getting the Poehlers out for her first post-split appearance. Can't hurt to show off your assets — after all, if it turns out there's trouble in, say, Jon Hamm Paradise, nobody wants to miss an opportunity to advertise.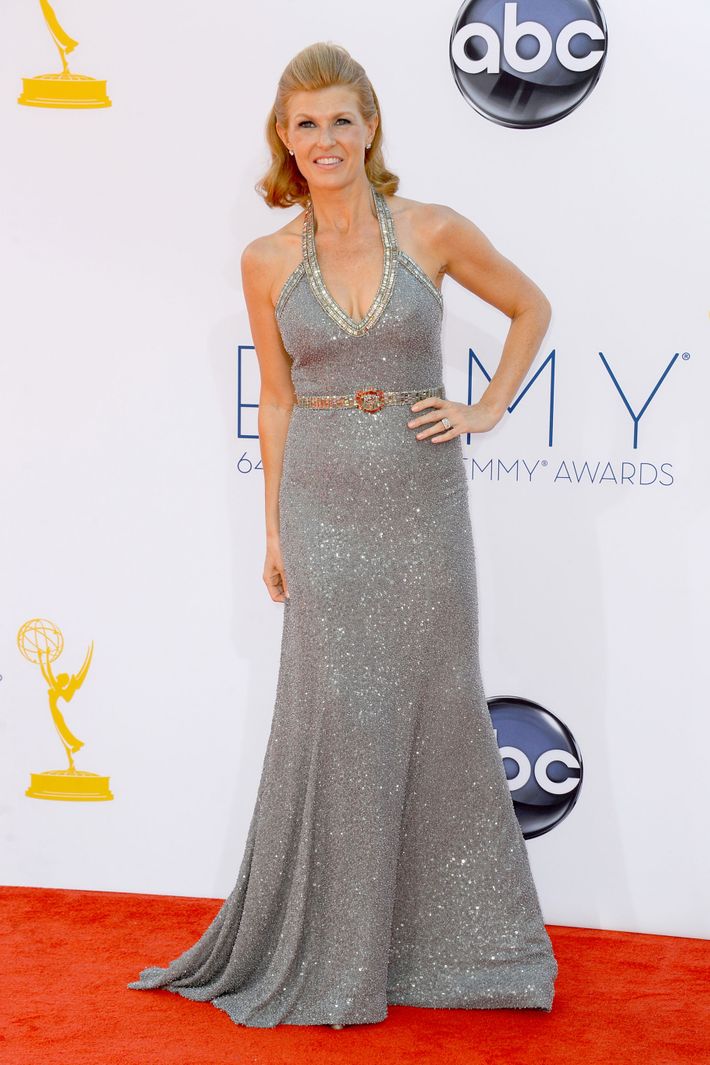 Saddest Hair: Connie Britton
Connie Britton has one of the most enviable manes in town. If we had that hair, we would be waving it in everybody's faces until the day of our funeral, and then haunt them with it from the Great Tonsorial Beyond. Ergo, what's the deal with this cockamamie quasi-bob-updo? The great Tami Taylor would not approve, y'all.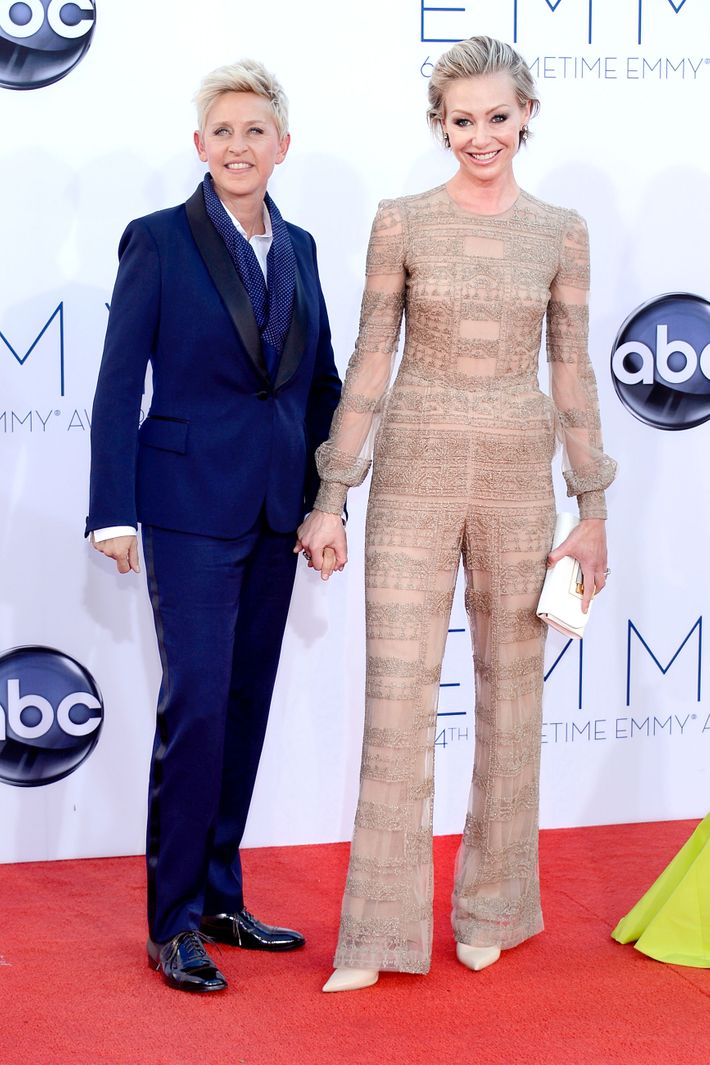 Biggest Shame: Portia de Rossi
Oh, Portia. Come on. You are better than this.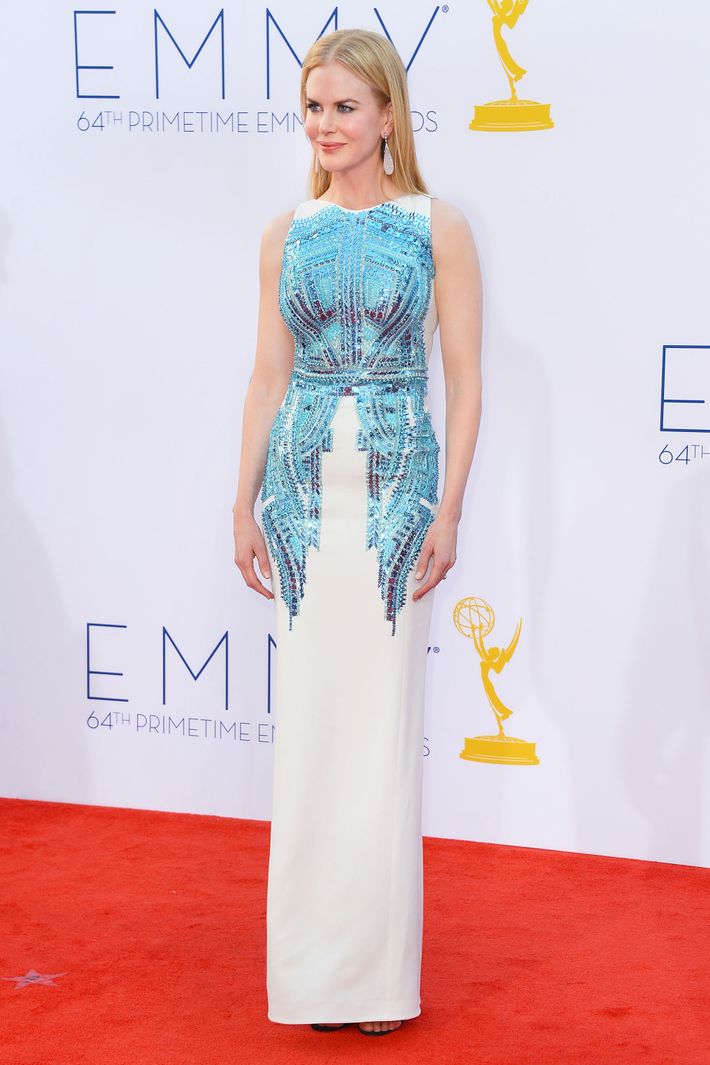 Most Pleasant Surprise: Nicole Kidman
Nicole Kidman was a nominee last night, but we had forgotten she existed. So when we looked up into the extremely hot sun at L.A. Live yesterday and saw her talking to Ryan Seacrest, it was a pleasant surprise. It was just a bonus that she is possibly the only person in the world who could pull of the kind of dramatic dress that is both sexy and makes it look a bit like she's hatching.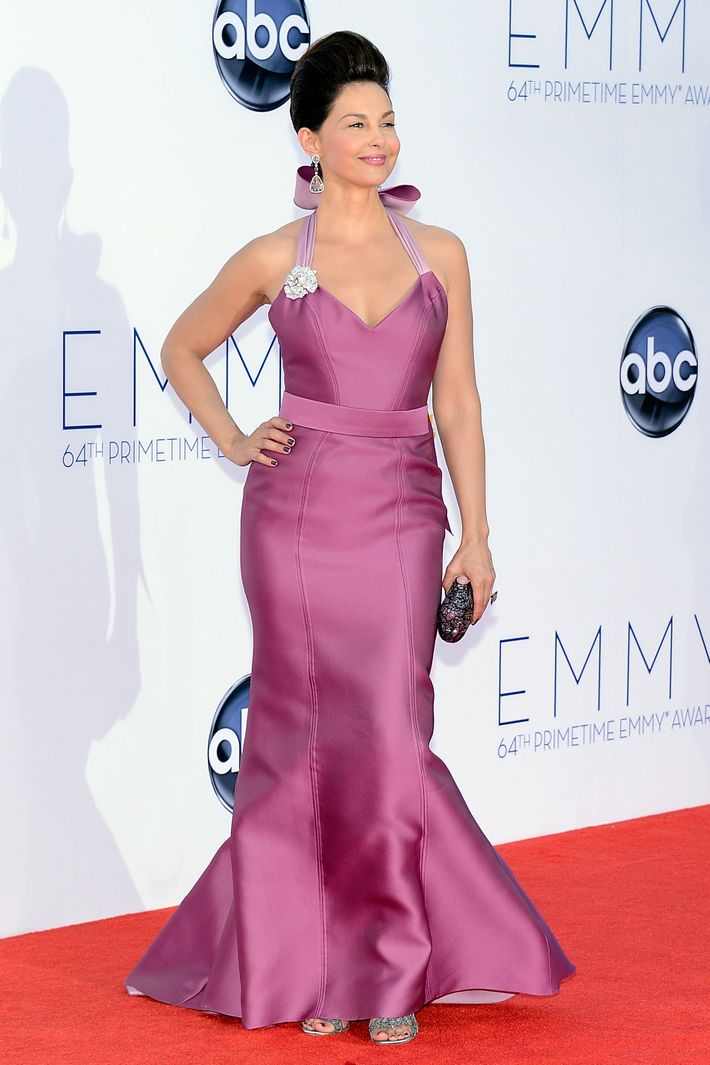 Most Ridiculous Accessory: Ashley Judd
Yeah, it was really, really hot in Los Angeles yesterday. But Ashley Judd was still the only person who swanned onto the red carpet accompanied by a person holding an umbrella over her head the entire time. On the positive side, the umbrella did distract from her giant beehive.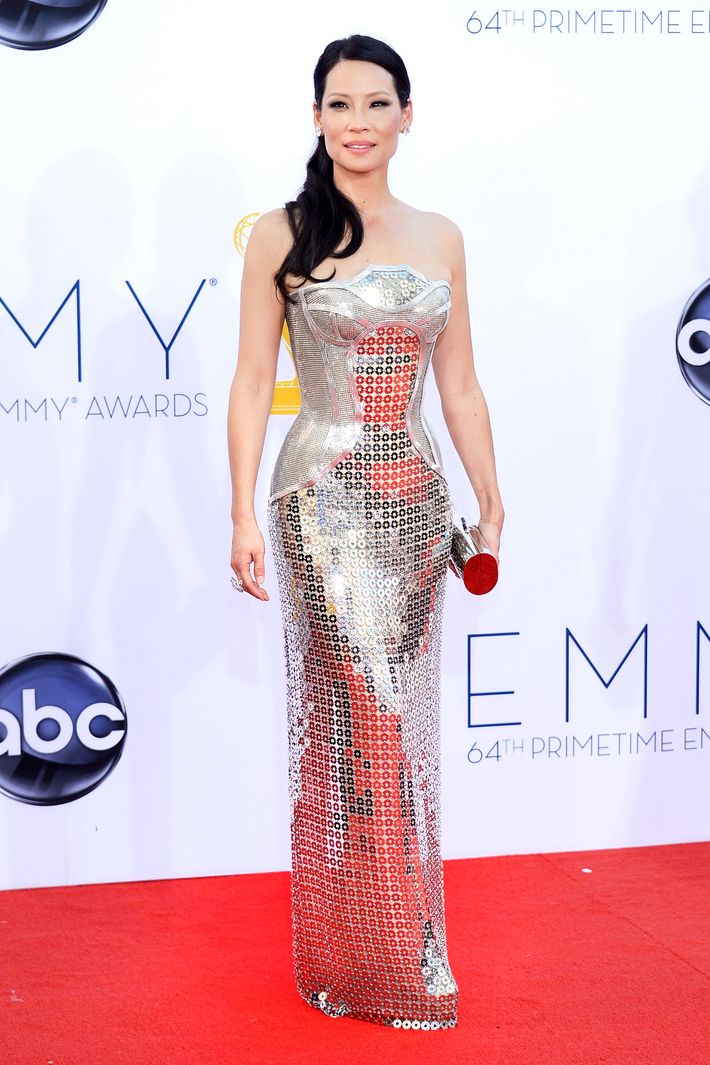 Most Inadvertantly Revealing: Lucy Liu
Lucy Liu's silver dress was eye-catching, for sure — she's (obviously) gorgeous, and it made her look like a very shiny superhero. A very shiny, kind of naked superhero. Remember how you never got a good look at her on the ceremony telecast? That's because when she was in motion, the whole thing was basically sheer. Maybe that's how they're going to get us to watch Elementary.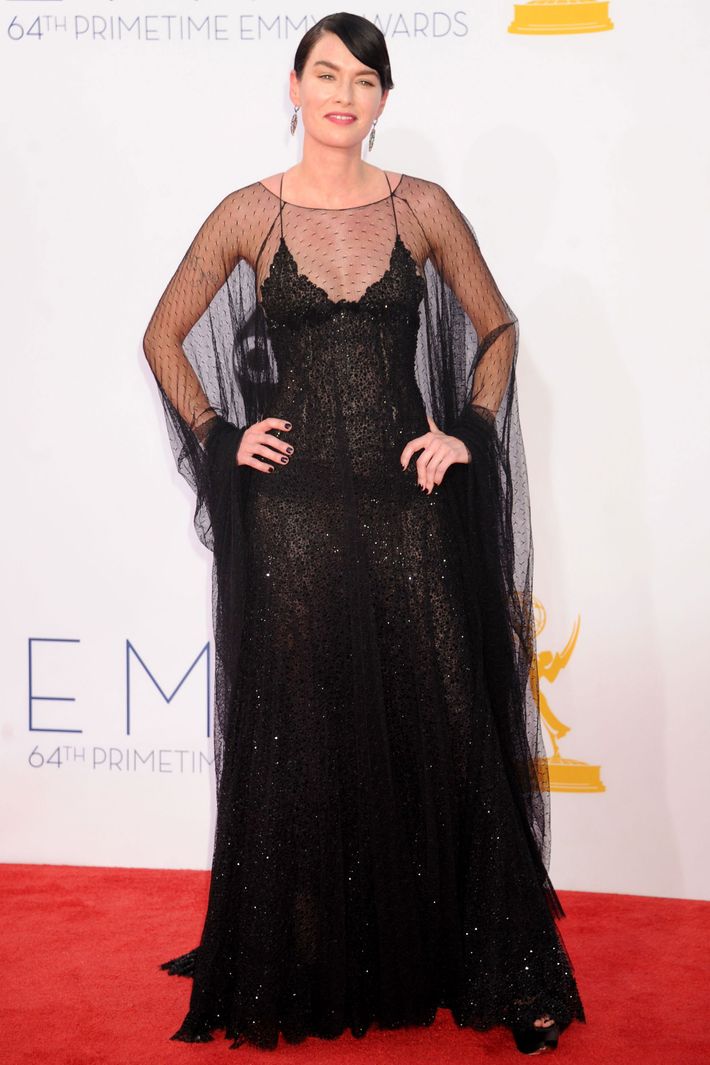 Craziest: Lena Headey
We like Lena Headey a little nutty — she's never better than when plotting with her brother/lover on Game of Thrones— but this makes her look like she's on the brink of performing some serious dark magic. Leave it on the set, Lena.