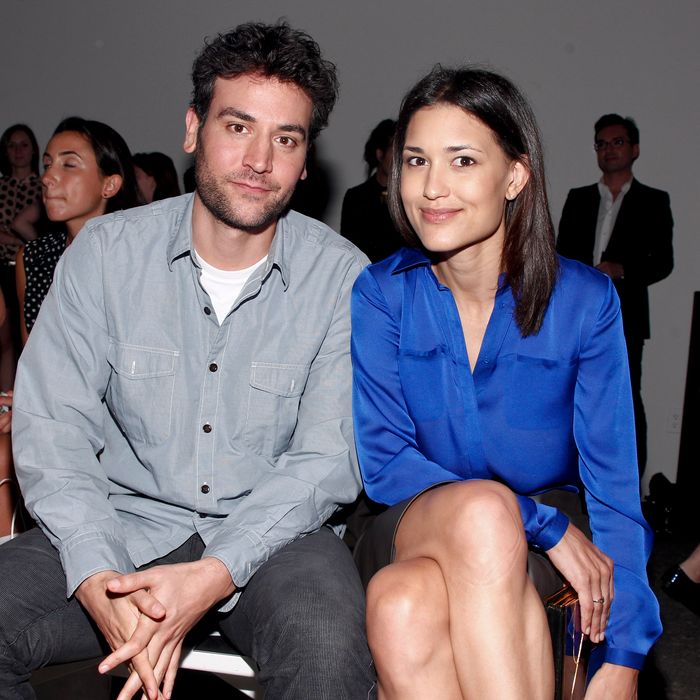 Photo: Brian Ach/Getty Images
We were very curious to see who might show up at Honor today, given that last time awards-season darling and Golden Globe nominee Shailene Woodley casually dropped by the front row. If she came again, we reasoned, maybe we could ask her about the recent storyline on her usually saccharine ABC Family show, The Secret Life of the American Teenager, that apparently involves one of the American Teenagers trying to reform a prostitute and then getting beaten (potentially to death!) by her ticked-off pimp. Surely Shailene could tell us what brand of crack they were smoking when they came up with that. But as the venue filled up, we scanned the crowd and couldn't see her, couldn't see her, couldn't see anyone actually … wait, was that … Ted Mosby?
Indeed it was. Actor Josh Radnor, taking a break from shooting How I Met Your Mother to promote his movie Liberal Arts, was hunched at the end of the front row next to his girlfriend, Twilight's Julia Jones. There to support a friend, Radnor seemed a mite nervous about the whole paparazzi-media angle to fashion week, keeping his head down a little and looking very surprised we'd even want to talk to him. "Are you going to ask me about fashion?" he laughed. "I hope not, because I don't know anything." That was fine, though, because what we really wanted to know was how often people come up to him, invoke his show's famous Slap Bet running gag, and sting him with their open palms, à la some kind of angry ABC Family pimp. "That hasn't happened, thankfully," he said, "but I have had people tell me they have done, or are about to do, The Naked Man. Which I always advise them against."
Probably for the best, and besides, now that he's a front-row face at Fashion Week, clearly he'd be better at telling them what to put on rather than take off, right? "I don't even know — I haven't ever been to anything like this," he said. "Well, I think I went to the Victoria's Secret fashion show a few years ago." Wait, he thinks he went? Who forgets Heidi Klum waving her wings in your face, we wondered. "I'm pretty sure I was there," Radnor grinned, "but this is a little different." Yes, just a tad. Less nudity, for instance; there wasn't a naked woman to be seen. Nor a naked man, nor a Naked Man, for that matter. Blessing or curse? Maybe both.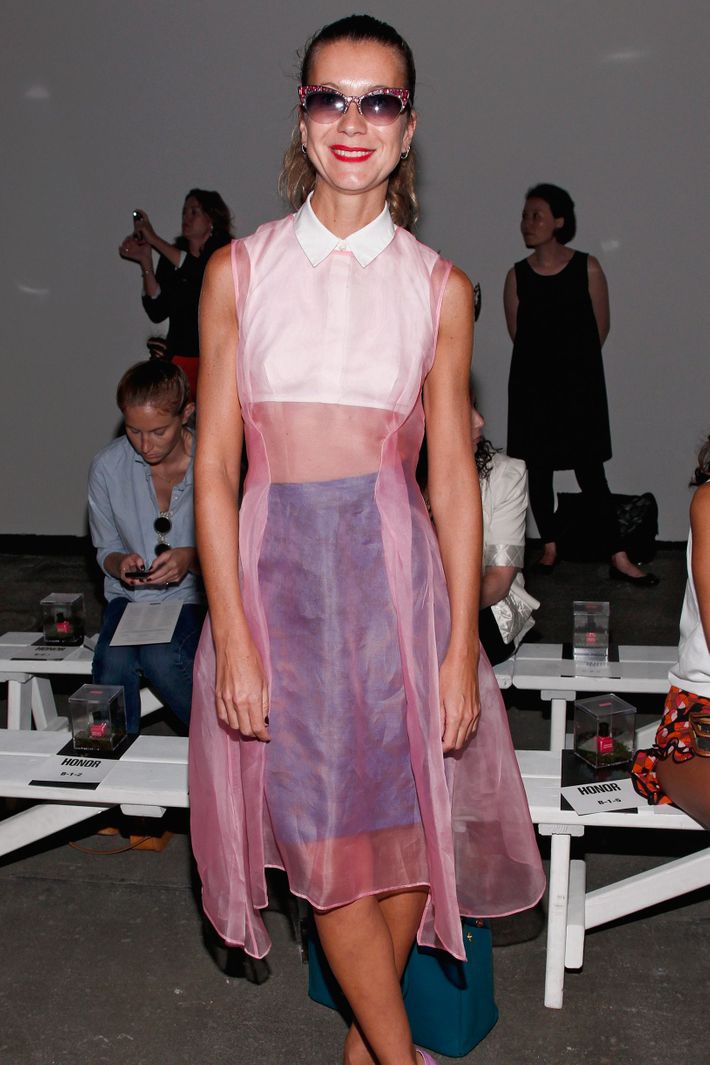 Natalie Joos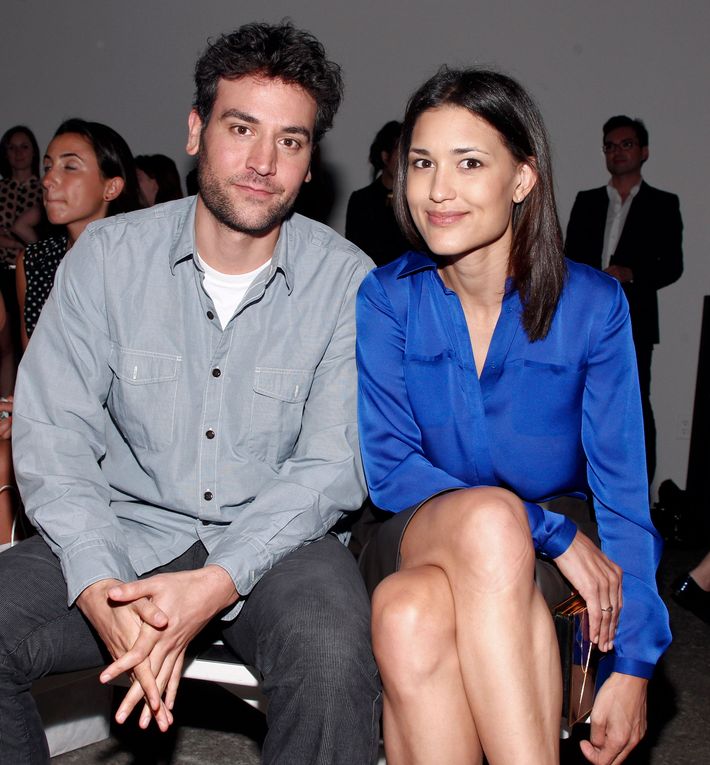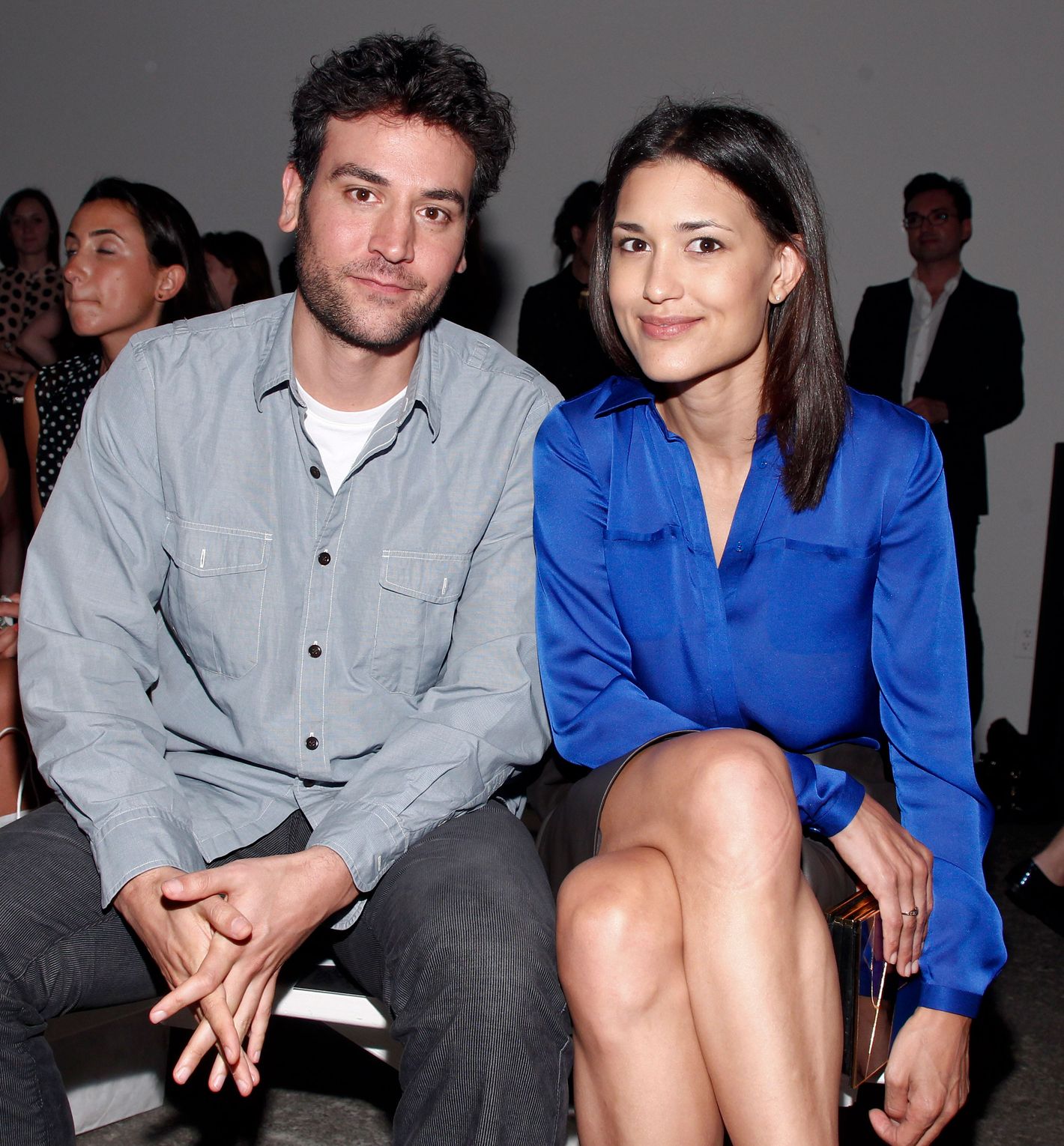 Josh Radnor and Julia Jones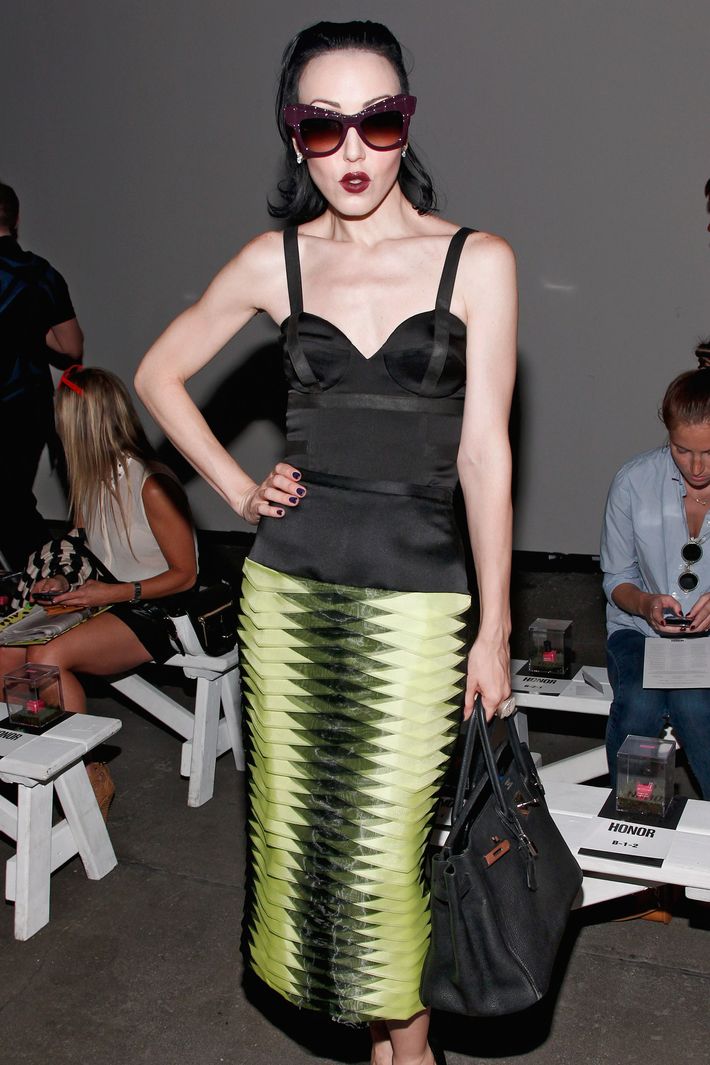 Michelle Violy Harper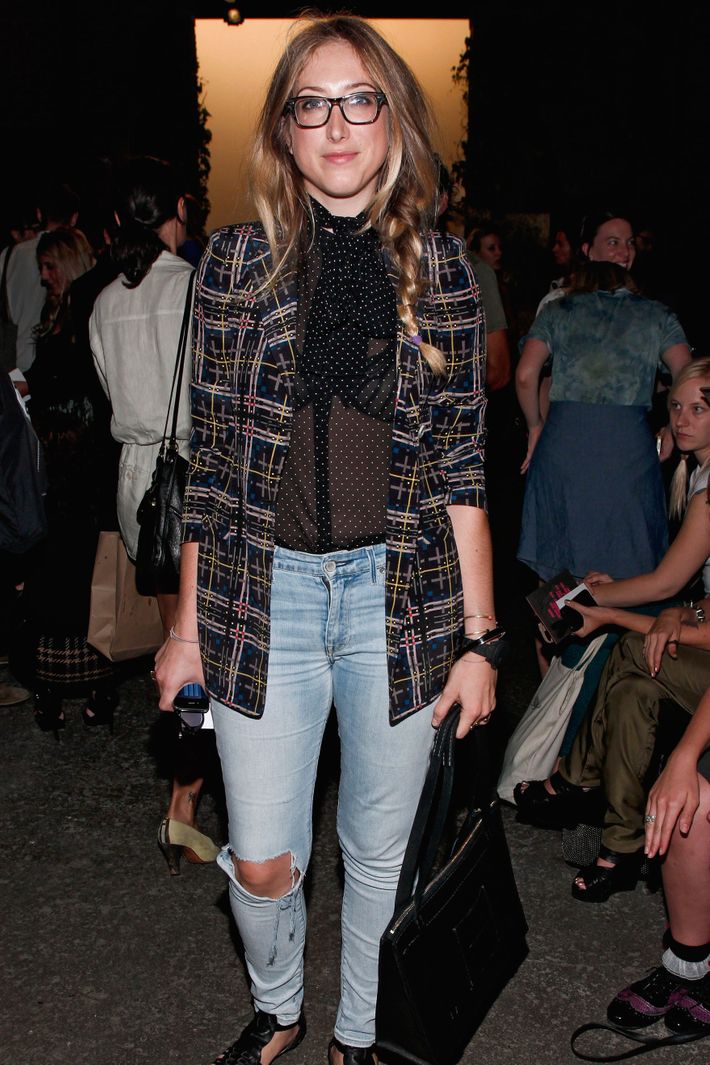 Kyle DeWoody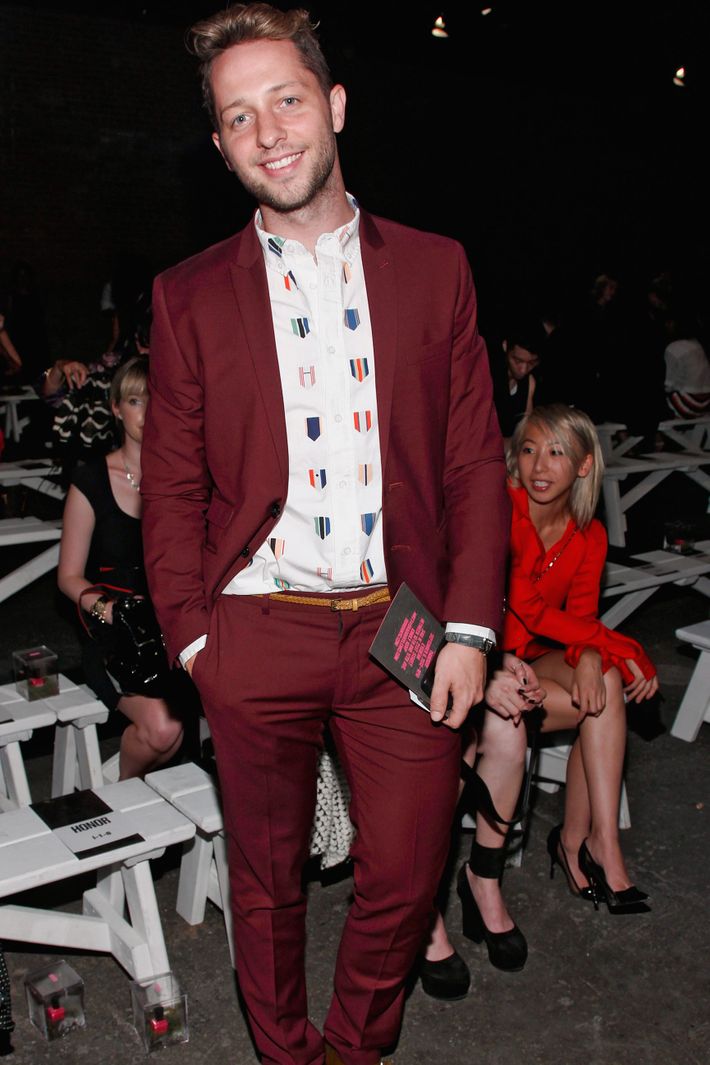 Derek Blasberg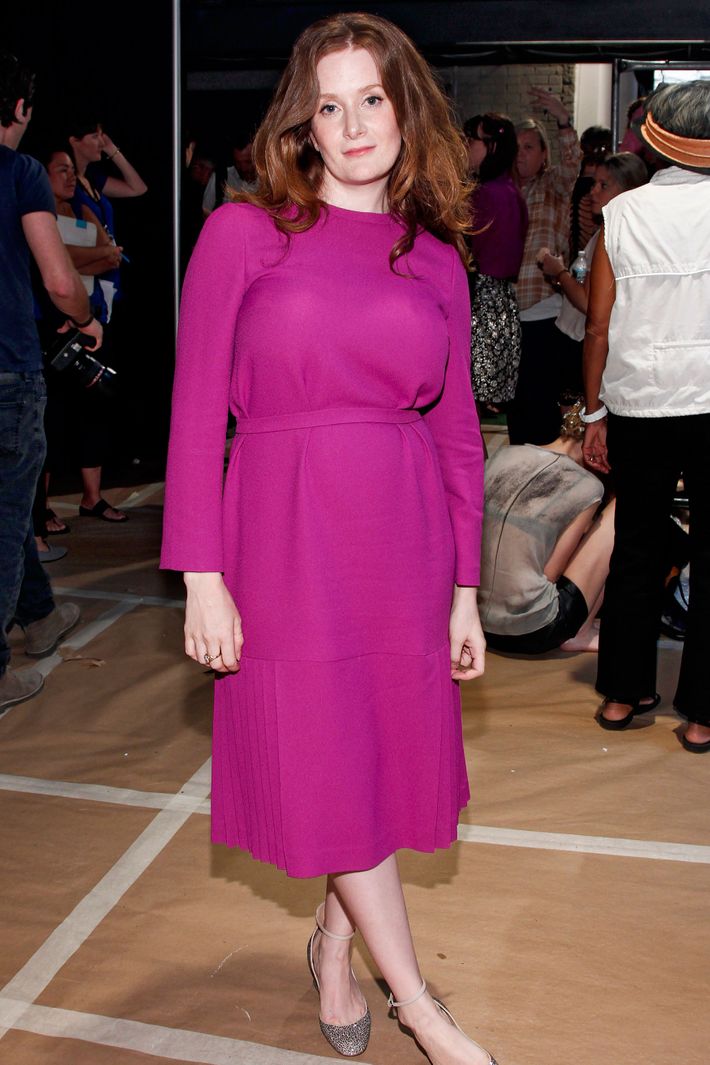 Giovanna Randall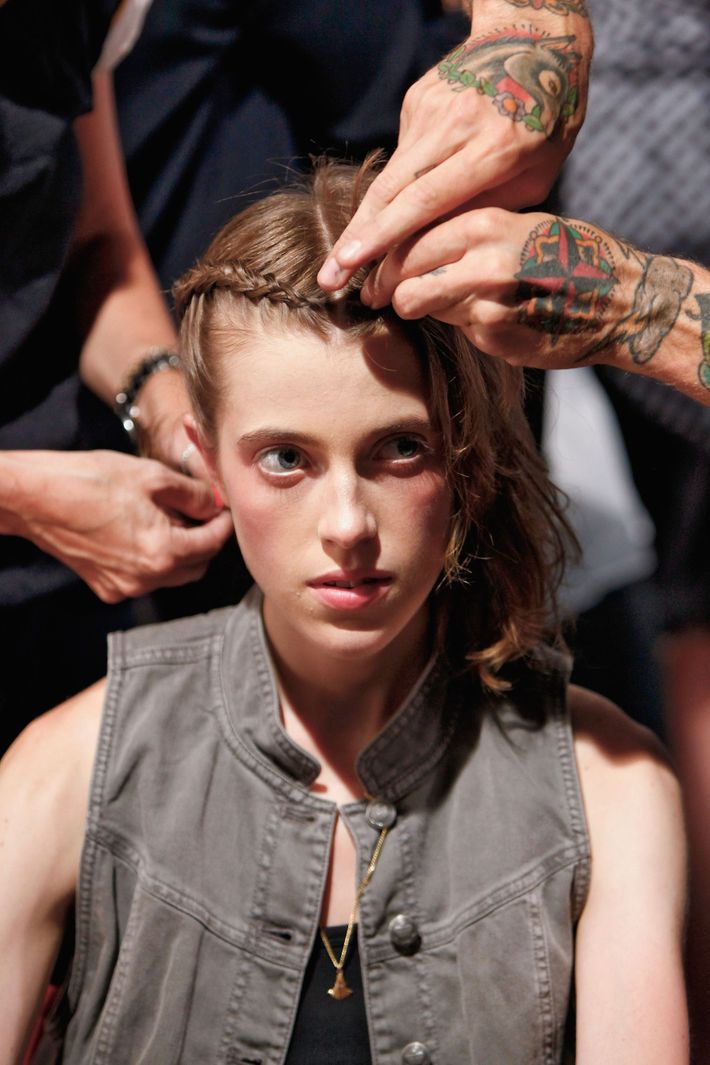 Backstage