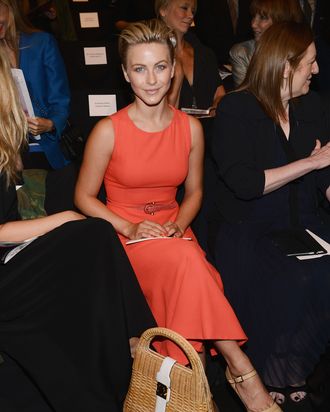 Photo: Dimitrios Kambouris/WireImage
So far, Fashion Week has served up a lot of our personal man-crushes — it's a good thing Nathan Adrian and David Beckham were not at the same event, or else the collective hormone rushes might have caused a tornado all their own — but it wasn't until Carolina Herrera's show on Monday morning that we got to see one of our favorite New York ladies. It's almost surreal how pretty Ivanka Trump is in person, and when she arrived in her navy and black frock and gorgeous gold shoes (and the tan, and her face), she netted enough attention from the masses to compete with her front-row-mate Anna Wintour. "She is like wow," breathed one lady as she snapped a picture of a smiling Ivanka. Of course she is — anything less and the Donald might have fired her.
Per usual, most of the crowd consisted of very fancy grande dames and their progeny — lots of hairspray, bronzer, and gold jewelry. We did see tennis player Boris Becker; model Bianca Jagger, who seemed to be sitting with the Herrera family (the Herrerae?); and Herrera regulars Fran Leibovitz and Graydon Carter, who when we passed him was demurring on a question about Sally Singer's potential successor at T. We can only assume this because they had already discussed the more vital matter of Blake Lively and Ryan Reynolds getting secret-married, and whether this means she will turn up either pregnant or on a page of Scarlett Johansson's burn book.
Last to arrive — sadly, no scurrying Renee Zellweger at this one — was actress Julianne Hough, or to hear Style Network's Jeannie Mai bungle it, "Julianna." Hough politely paused the interview to correct Mai, and appeared not to mind. Then again, she's dating the most powerful pocket-size man in entertainment television: "He's got a lot of suits," we heard her say of Ryan Seacrest with a genial eye-roll, which was admittedly unrelated, but our soap-opera-addicted ears decided this was a thin warning that Ryan runs a very dapper Hollywood Mob and that one more transgression would unleash the hounds. Before taking her seat next to Glenda Bailey, Hough also noted that she came out to support Herrera because Carolina essentially was one of the first designers to take her seriously when she left Dancing With the Stars and was always willing to work with her. She noted with a grin that she's more than a little relieved to have traded in those old DWTS getups for in things like minimal makeup and her tea-length orange Herrera dress: "It's so nice!" she crowed. "I can actually see the color of my own skin now, and I don't have fake lashes on." Doesn't that violate some kind of Hollywood behavioral credo? Watch out, kid, or the mob might turn on you.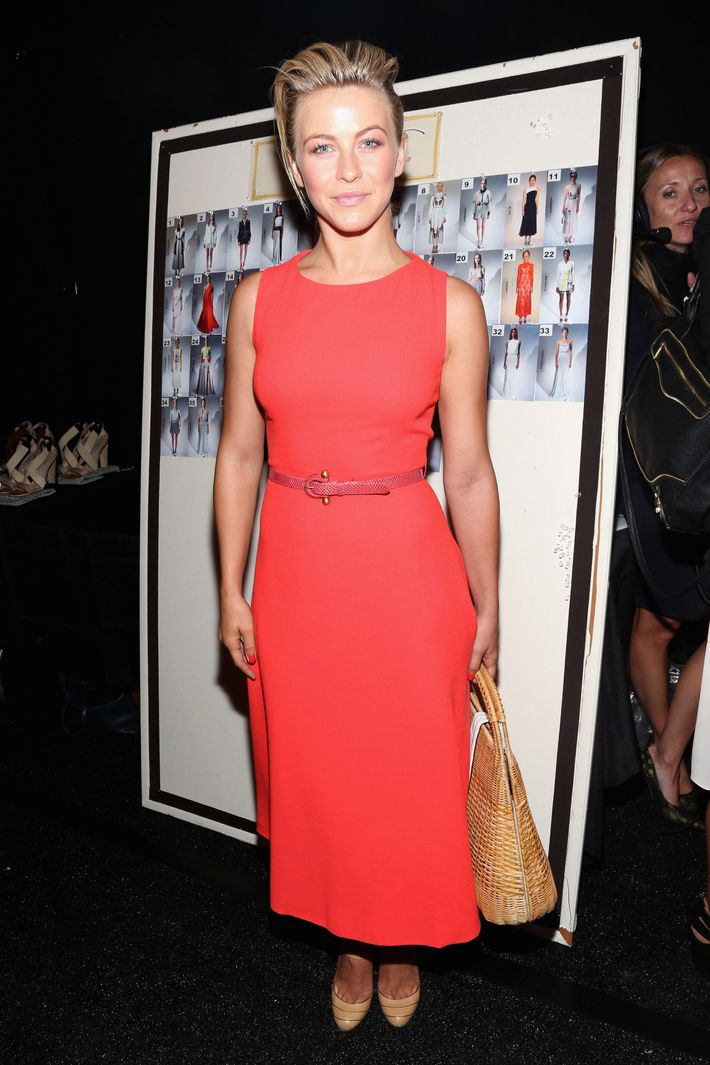 Julianne Hough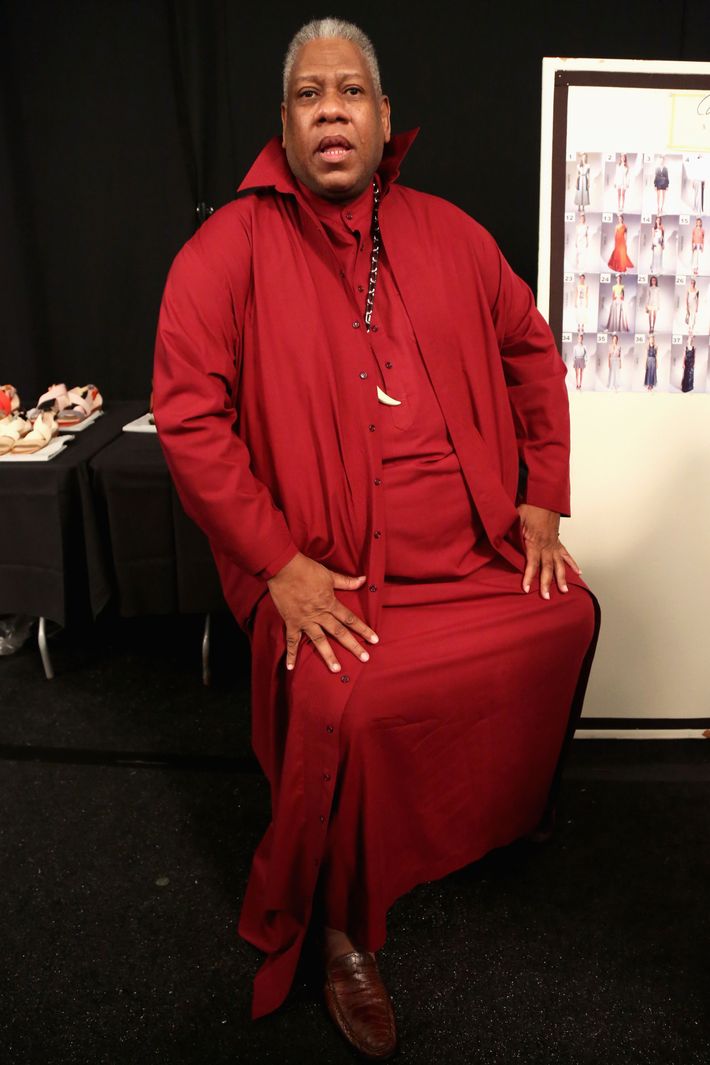 Andre Leon Talley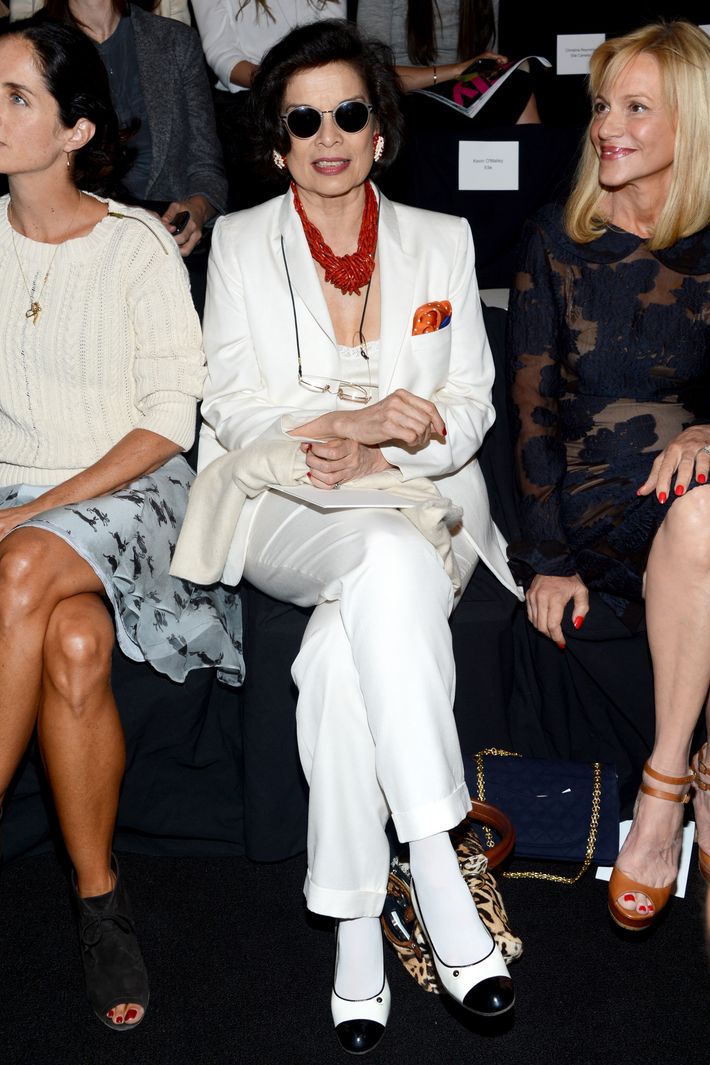 Bianca Jagger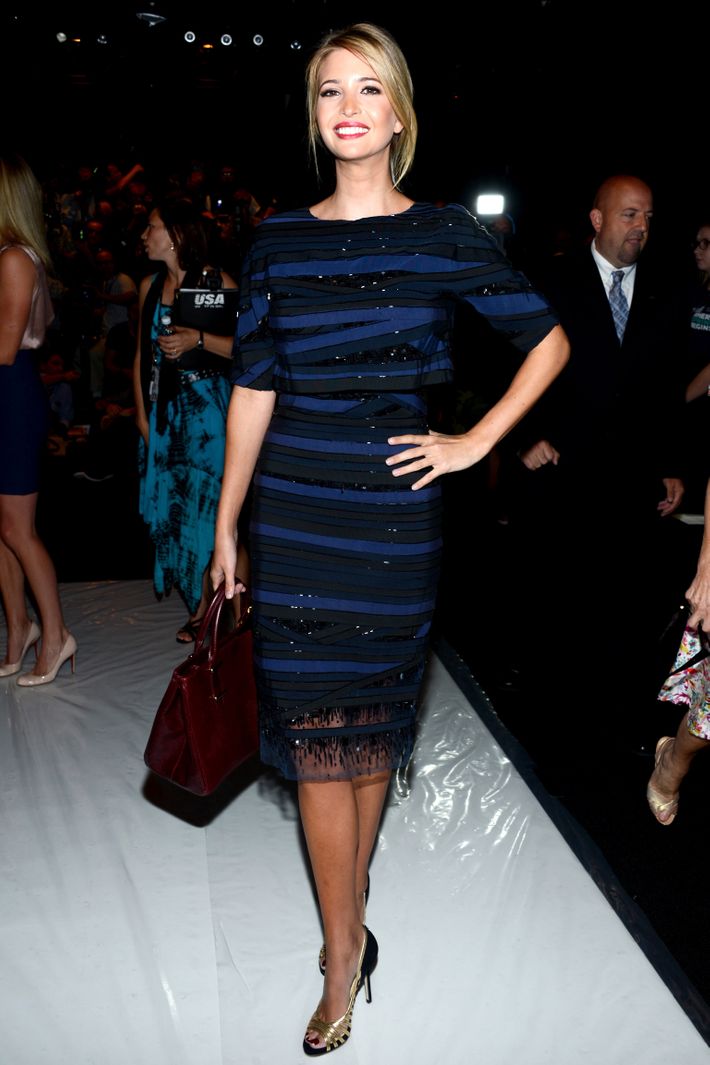 Ivanka Trump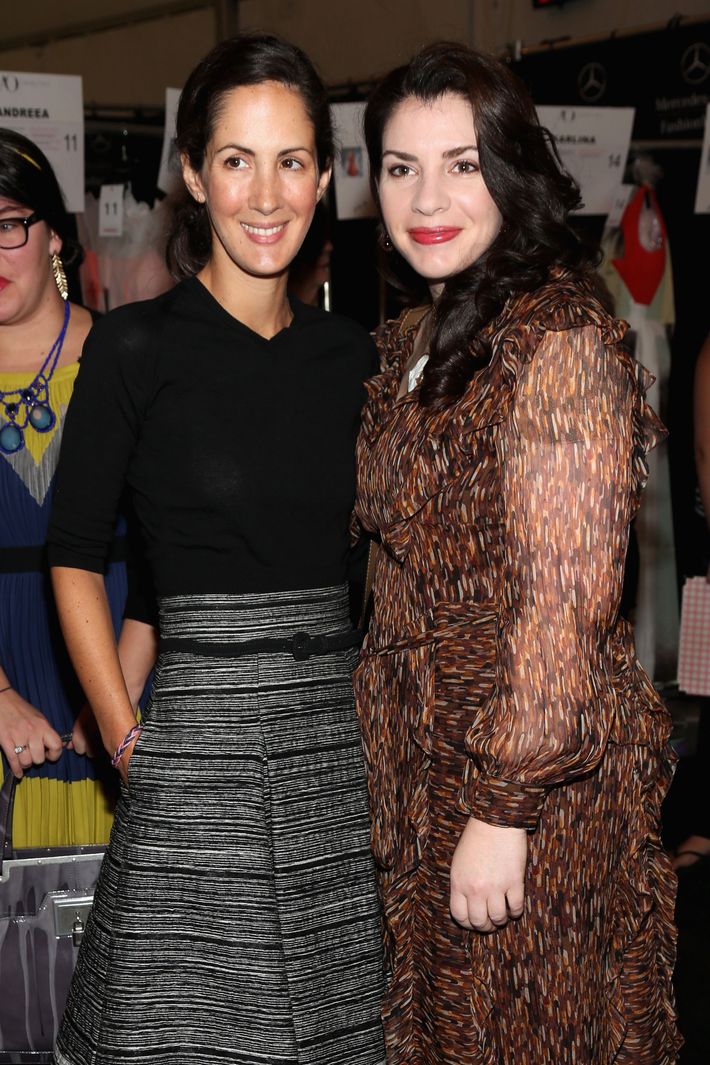 Patricia Herrera and Stephenie Meyer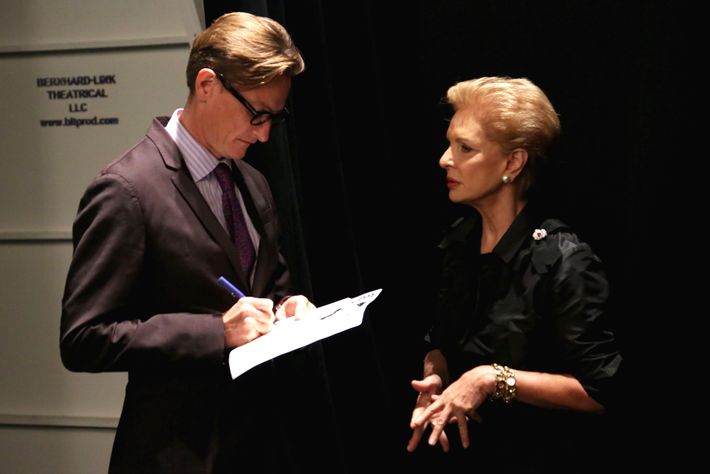 Hamish Bowles and Carolina Herrera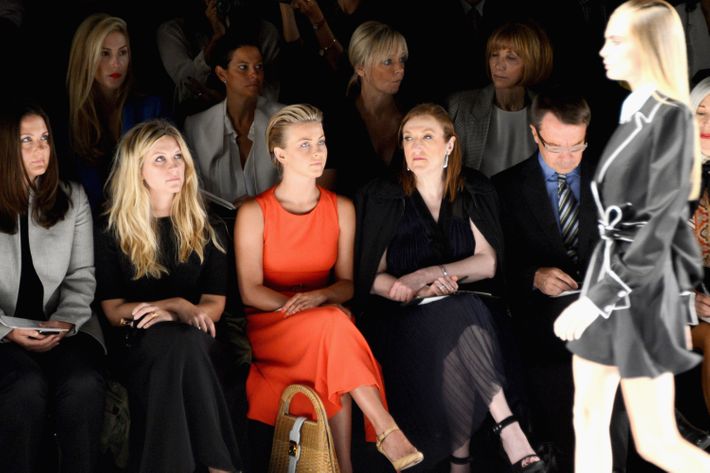 Front Row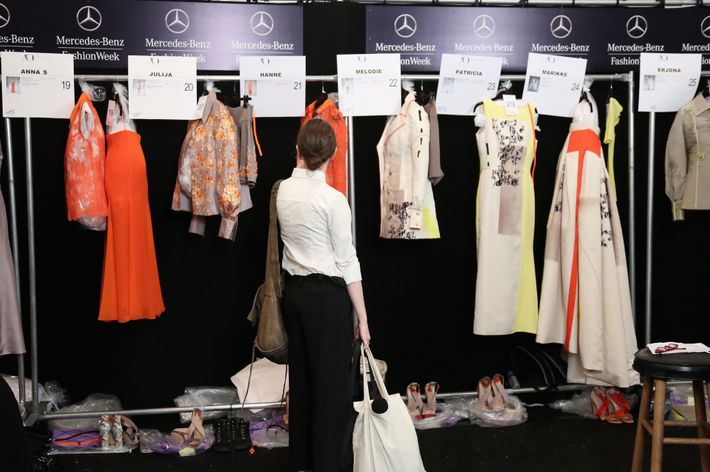 Backstage