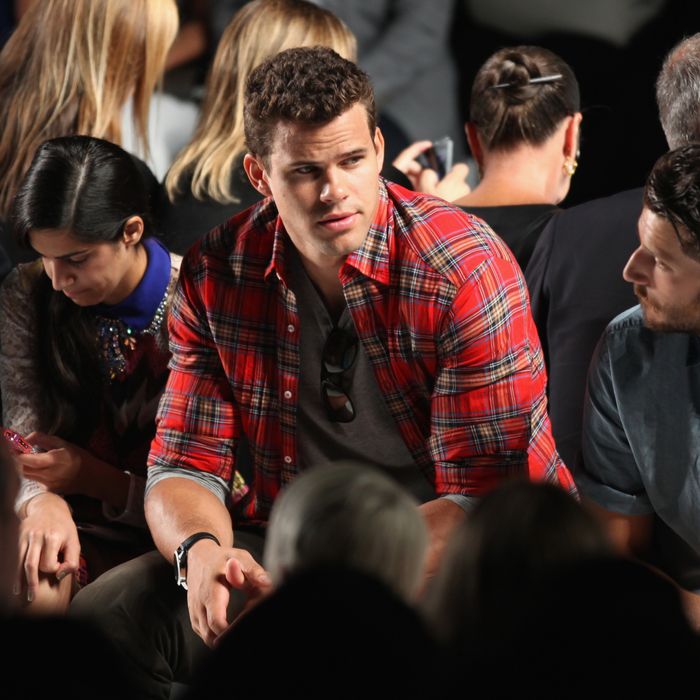 Photo: Chelsea Lauren/Getty Images
For some reason, we traditionally have a hard time celeb-spotting at the Lacoste show. In part, it's because a lot of the photographers are off going nuts over foreign stars we've never seen before, and the flashbulbs blind us to other recognizable faces. By the time we took our seats, the only familiar thing we'd seen was the bouncing curls of retired Brazilian tennis pro Gustavo Kuerten. But then the lights went down, the sea of journalists parted, and there before us was the gum-chomping visage of another high-profile recent retiree. No, not Lacoste-wearer Andy Roddick — the one person we thought we'd see — but in fact retired Kardashian Kris Humphries, wearing plaid like he's a lumberjack. And presumably okay.
NBA star (and former UCLA Bruin) Russell Westbrook was in attendance with a man we're pretty sure was his father. In fact, we may have recognized Westbrook's father first, which illustrates for you just how much sports we watch. Unfortunately we couldn't get to Russell in time to ask if he'd join us in any loud, public pro-UCLA cheers; luckily his golden shoes were a competent enough shout-out to his alma matter. In fact, Westbrook looked very polished and preppy in a white Lacoste shirt and dark pants, which he then paired with retroish rounded shades — as if he were aiming at Dwyane Wade, alphabetically misfired, and hit Dwayne Wayne instead.
Chris Bosh, his wife, and his two truly cuddle-worthy kids arrived late enough that the show had already started, forcing organizers to shuffle them into seats in the bowels of the sixth row. No diva behavior here, though — Bosh was completely fine with the arrangement, his children comported themselves beautifully, and afterward they obligingly sat in the front row and let photographers get all the pictures of the family that they needed. Bosh's almost-4-year-old daughter Trinity was especially on-point, shooting perfectly timed wide smiles at the cameras and then clapping and squealing, "Lemme see!" Several of us were conspiring to pop her in our handbags and keep her.
But it was Humphries who got the most fan attention postshow. So much, in fact, that the presence of Twilight's Kellan Lutz — whose facial hair looks more Snidely Whiplash than ever — went almost completely unnoticed, even by the ladies who were scouting for photo ops. While we waited in Humphries's very long shadow to see if we could ask him something profound, like whether his teammates ever play Kanye tunes in the locker room to screw with him, two women were tracking his every move with their smartphone cameras at the ready. "Do I care enough? Do I care enough? Do I care enough?" one of them muttered over and over, a sheepish smile on her face. "I might not care enough." Her friend covered her face and moaned, "This is so embarrassing." Yes, but imagine how ignored Kellan Lutz feels: He put in more cumulative days on Twilight than Kris did as a Kard-carrying reality star and no one was even paying attention. Maybe it would help if he shaved. Just a suggestion.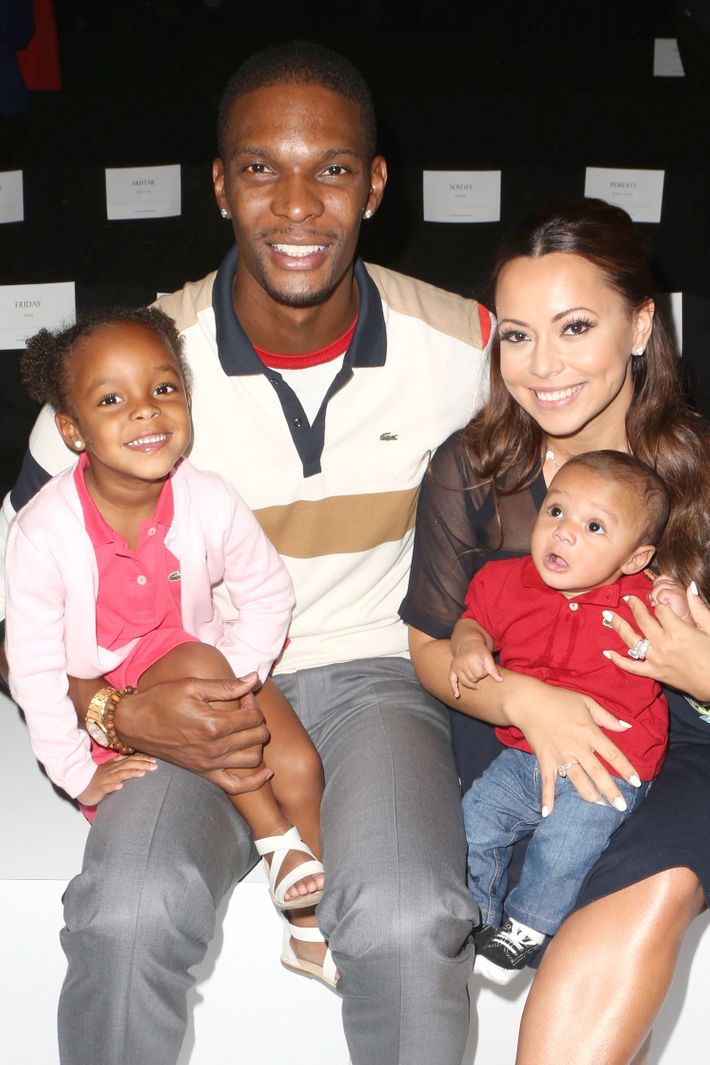 Chris and Adrienne Bosh
Kellan Lutz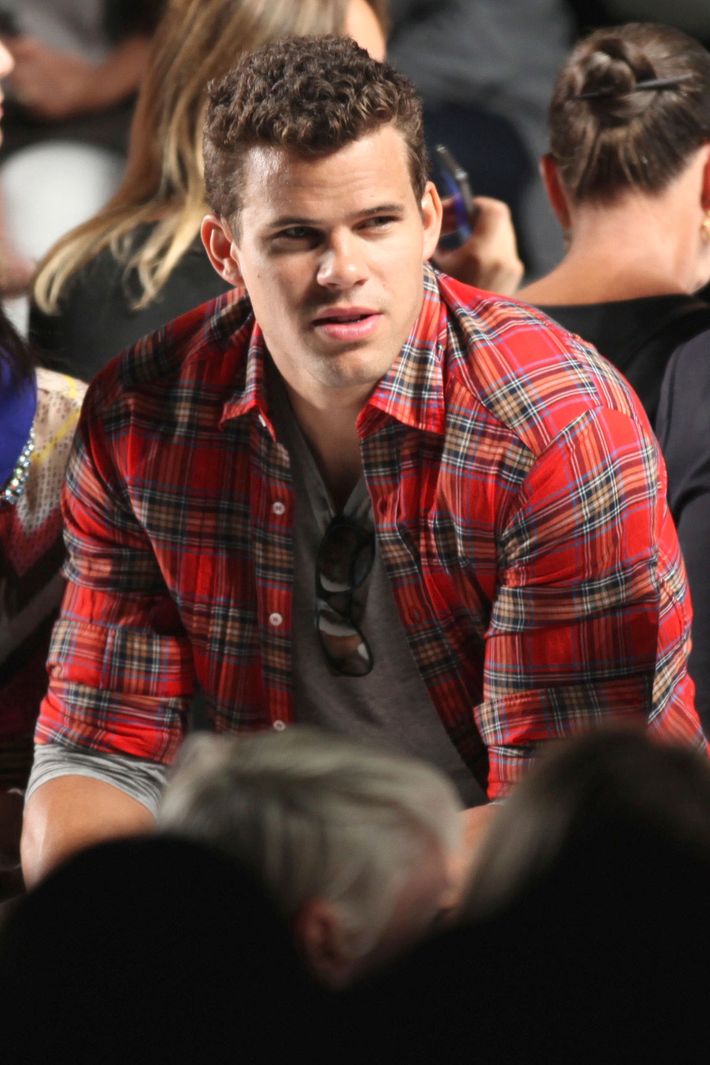 Chris Humphries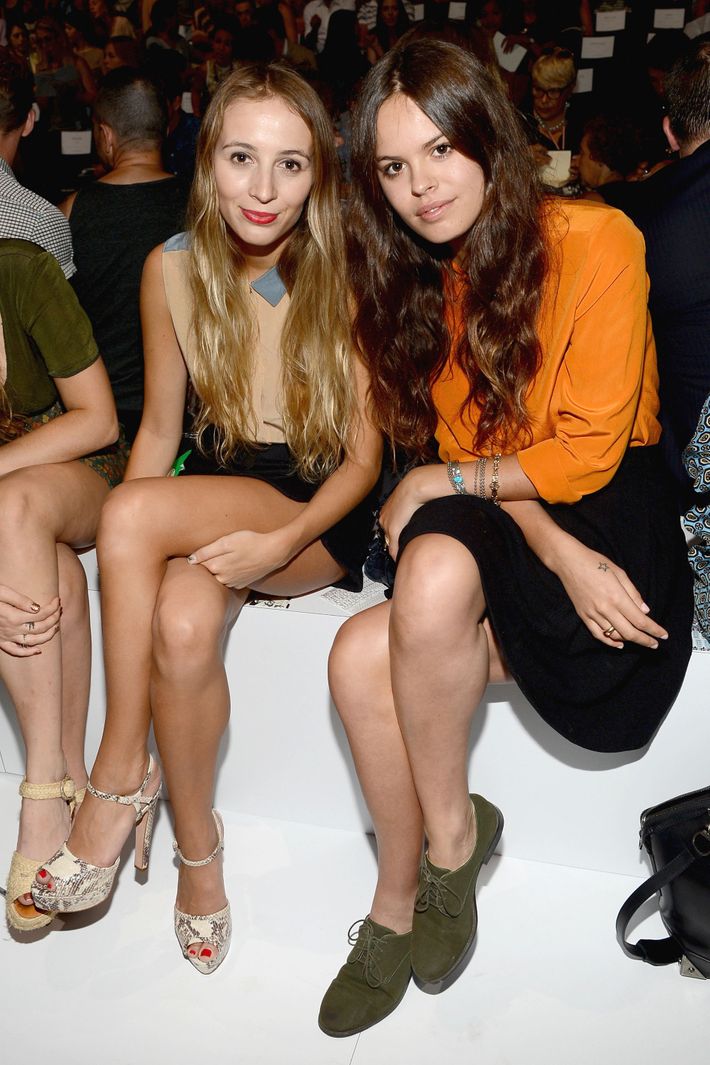 Harley Viera-Newton and Atlanta de Cadenet Taylor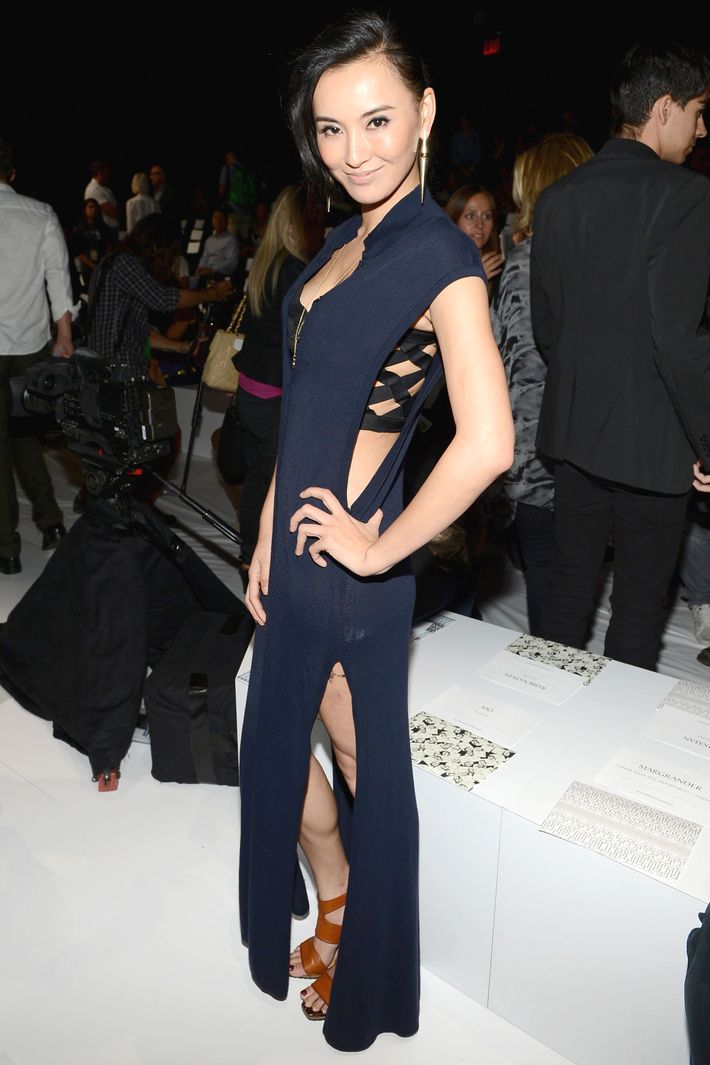 Mo Xiao Qi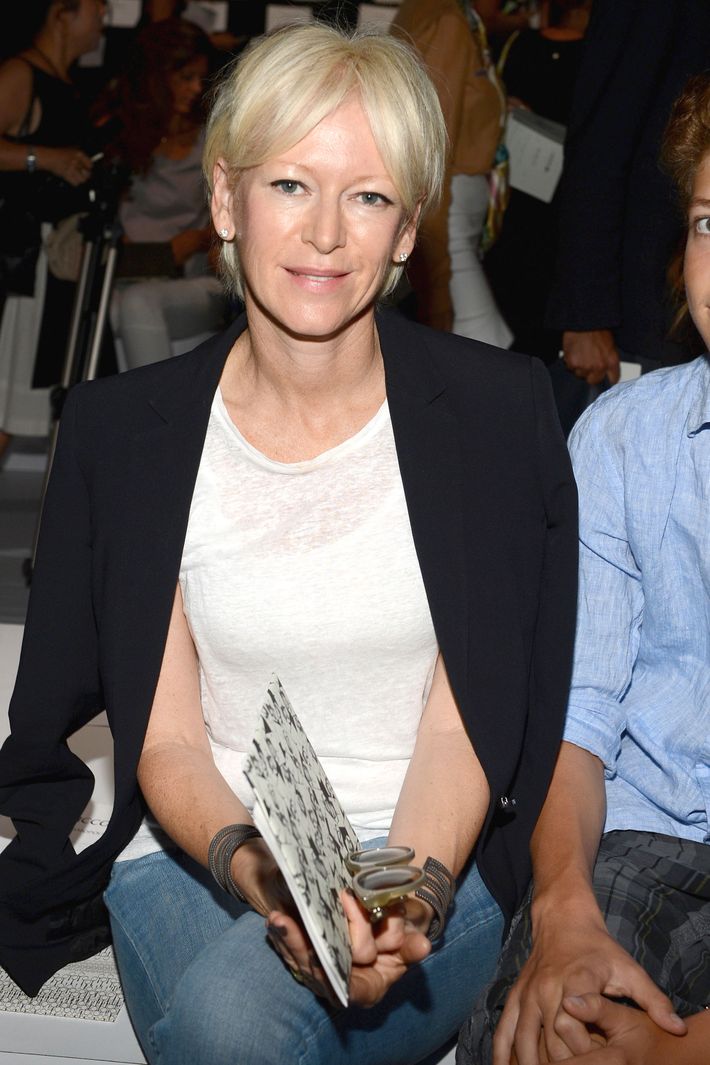 Joanna Coles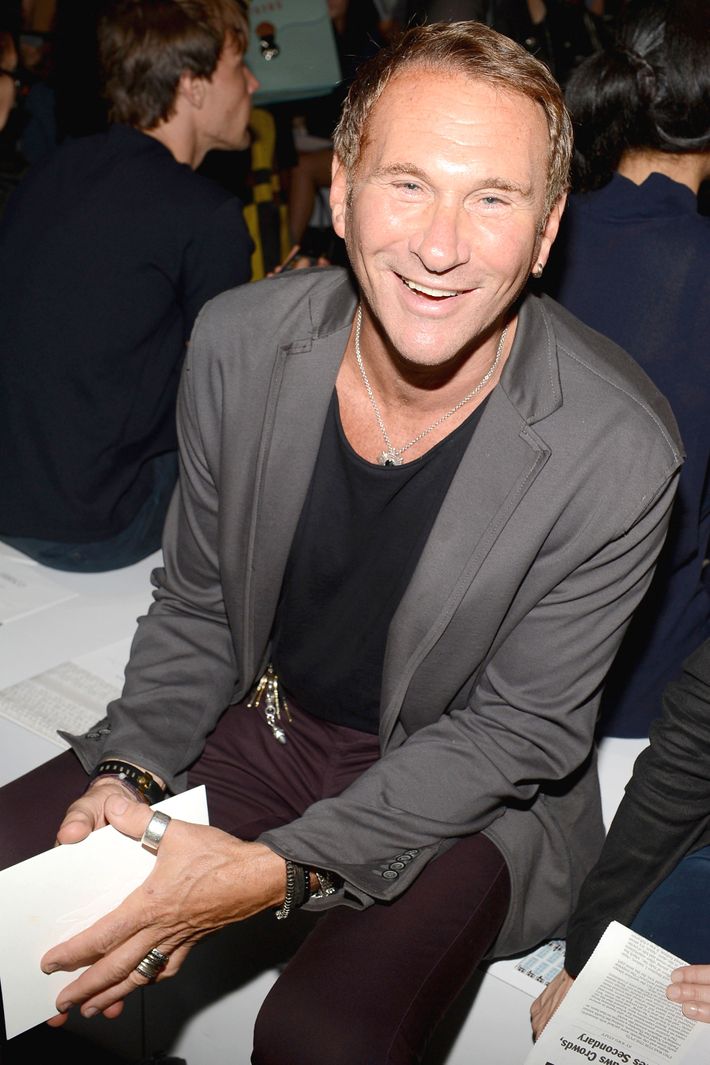 Hal Rubenstein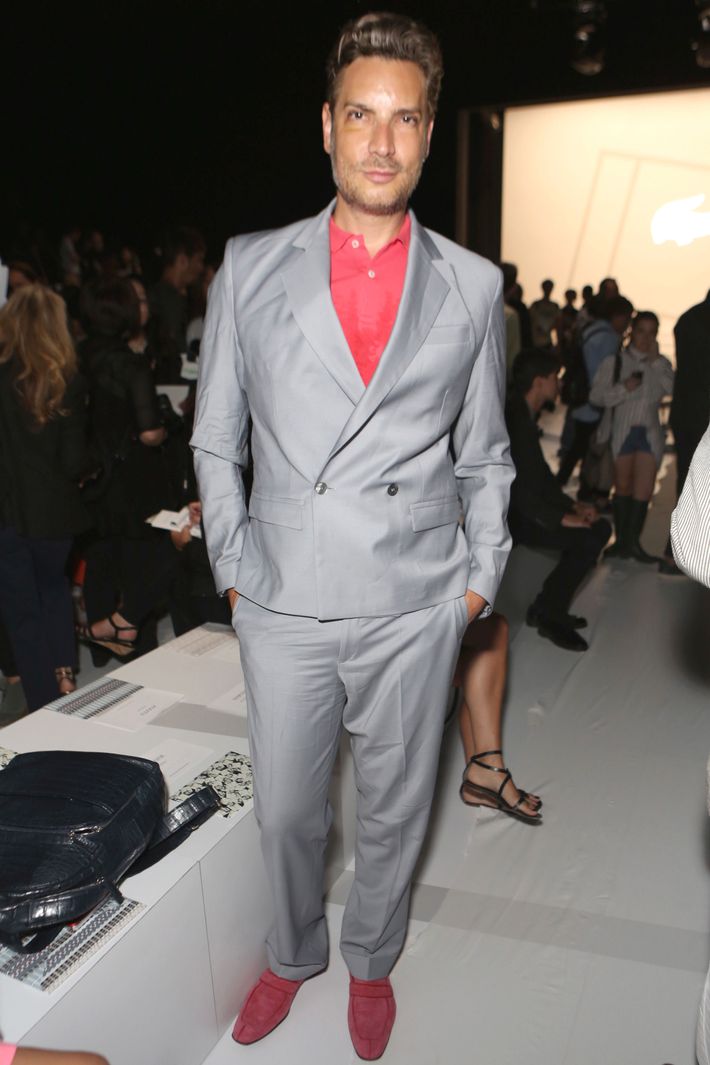 Cameron Silver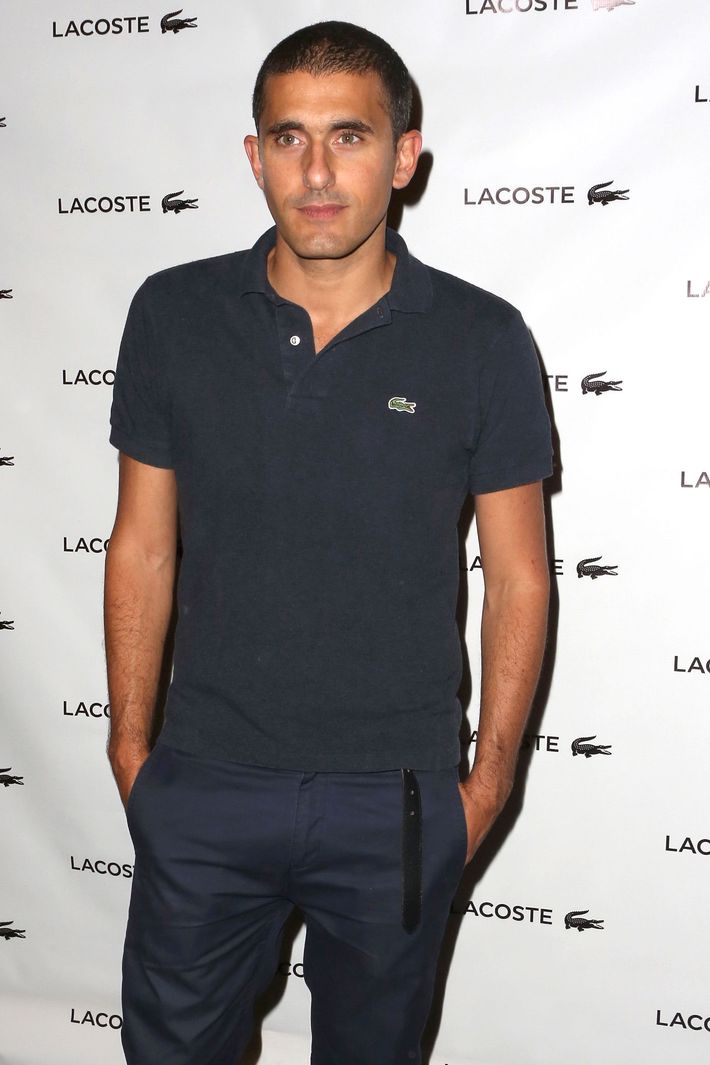 Felipe Oliveira Baptista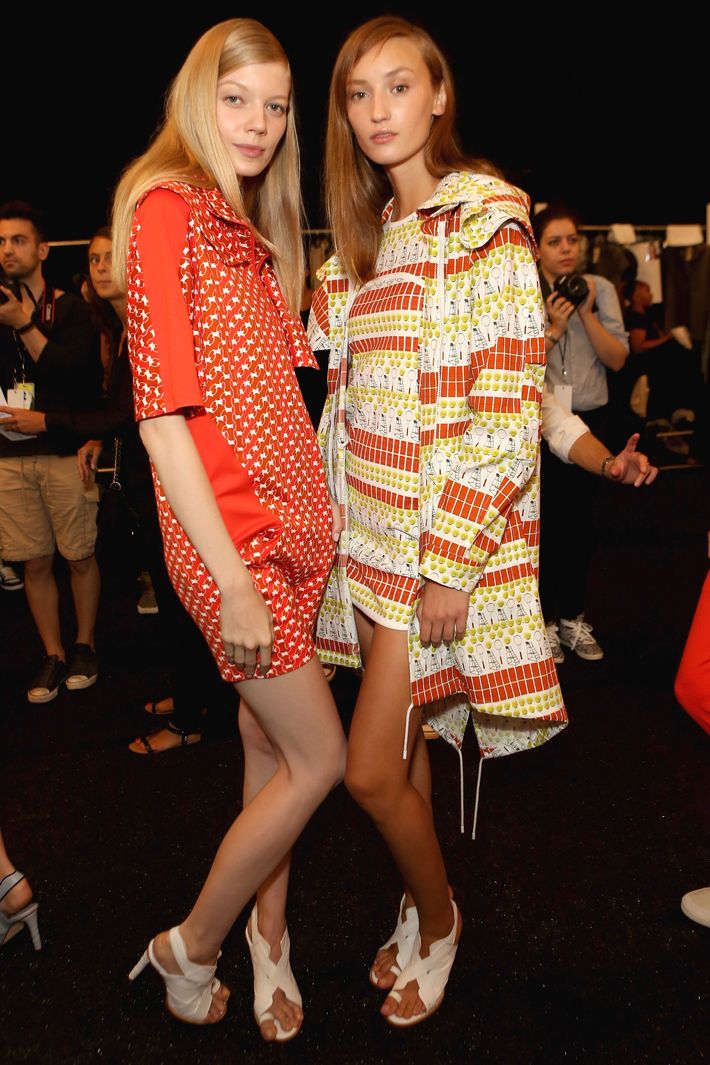 Backstage