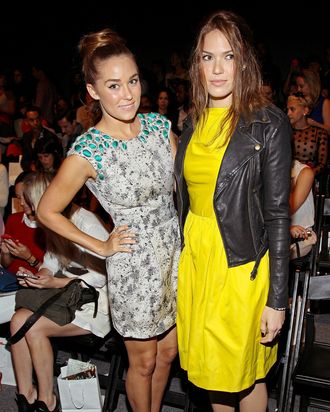 Photo: Steve Mack/FilmMagic
If you'd told us five years ago that Lauren Conrad would still be so popular in 2012 — that she would be mobbed by fans with camera phones cued up the very instant she walked into Lela Rose, driving most of the photographers around us into a stabby, frustrated rage — we would have handed you a pamphlet for Promises and told you to lay off the crack pipe. However, that is exactly what we witnessed Sunday morning. The moment LC — looking pretty adorable, actually, in a little day dress and Fashion Week's omnipresent top-knot — entered the Studio at Lincoln Center, she was swarmed. People were losing it like it was the height of The Hills. Good news for Lauren's Q rating. Bad news for everyone else's trod-upon feet.
But perhaps also good news for Mariska Hargitay, if she wanted to just calmly attend a fashion show without anyone bugging her on a beautiful Sunday morning. The SVU star strolled right in the front door and took her seat with nary a worked up fan attacking her to ask lengthy personal questions about, like, Chris Meloni's cologne, or even actually speaking to her. It does, however, bear stating that Hargitay is super striking in person, and despite not wanting to intrude on her peaceful, early-weekend-morning show aura, we kind of want to be friends with her anyway.
We have also always wanted to be friends with Mandy Moore, who rounded out Celebrity Row looking polished in a mustard yellow dress, kicky little leather jacket — by the way, judging from what all the celebs have been wearing this week, we all need a kicky little leather jacket immediately — and funky black and white booties, if somewhat disheveled hair. We were stuck in a mob of frothing LC fans, frantic journalists, and cranky photogs, and had to resort to full-on, classic eavesdropping. We overheard Mandy telling a reporter that she didn't go backstage before the show. "I don't want to know anything in advance," she said. "I'm a neurotic traveler," we heard her confess to someone else. "My husband collects vintage arcade games," she told yet another reporter. Let's see: spoiler-phobic, stresses about missing her flights, and could possibly invite us over for a rousing round of Ms. Pac-Man? We're totally going to get along. And once we're friends, maybe we'll finally get a chance to ask her all those burning questions we're still got about Chasing Liberty.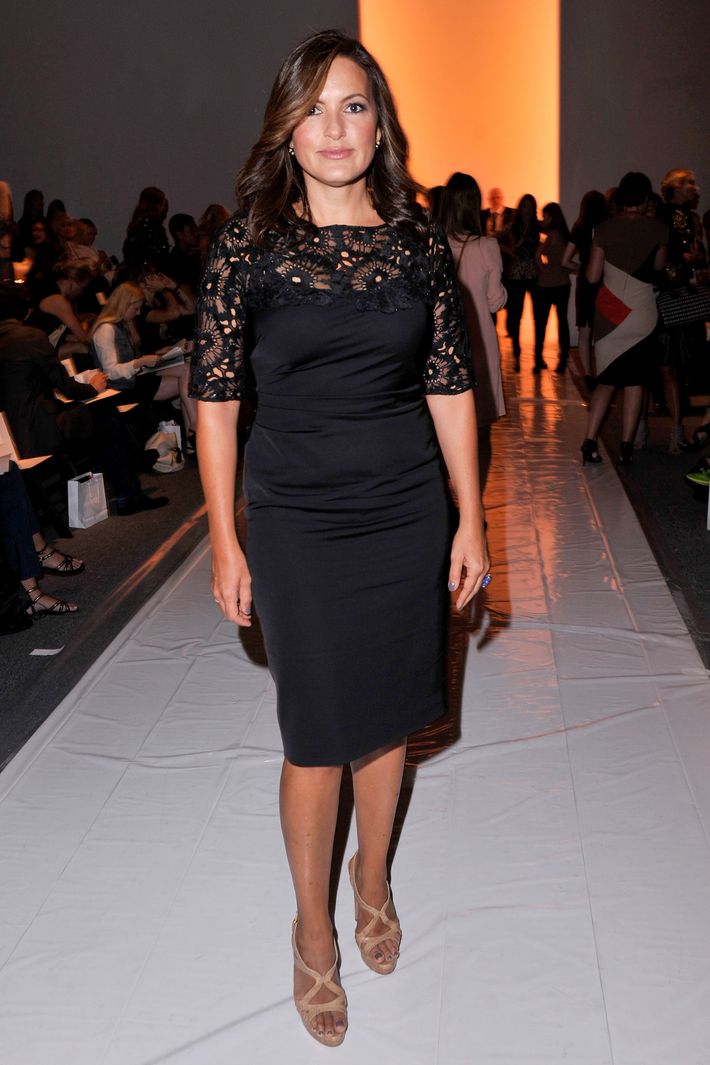 Mariska Hargitay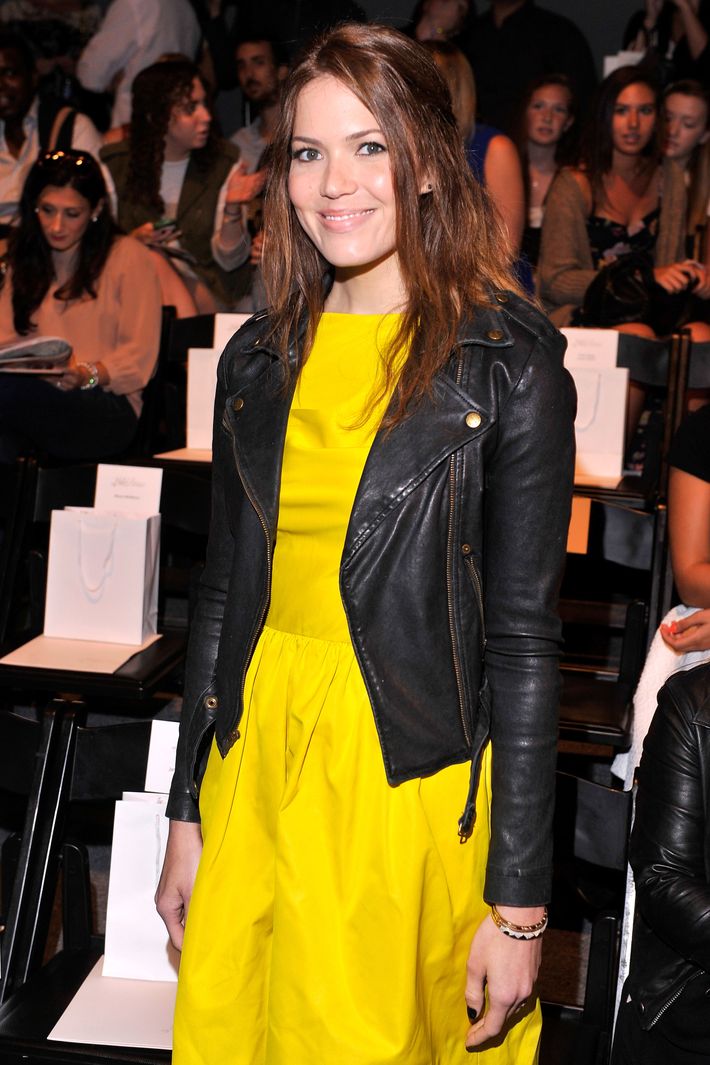 Mandy Moore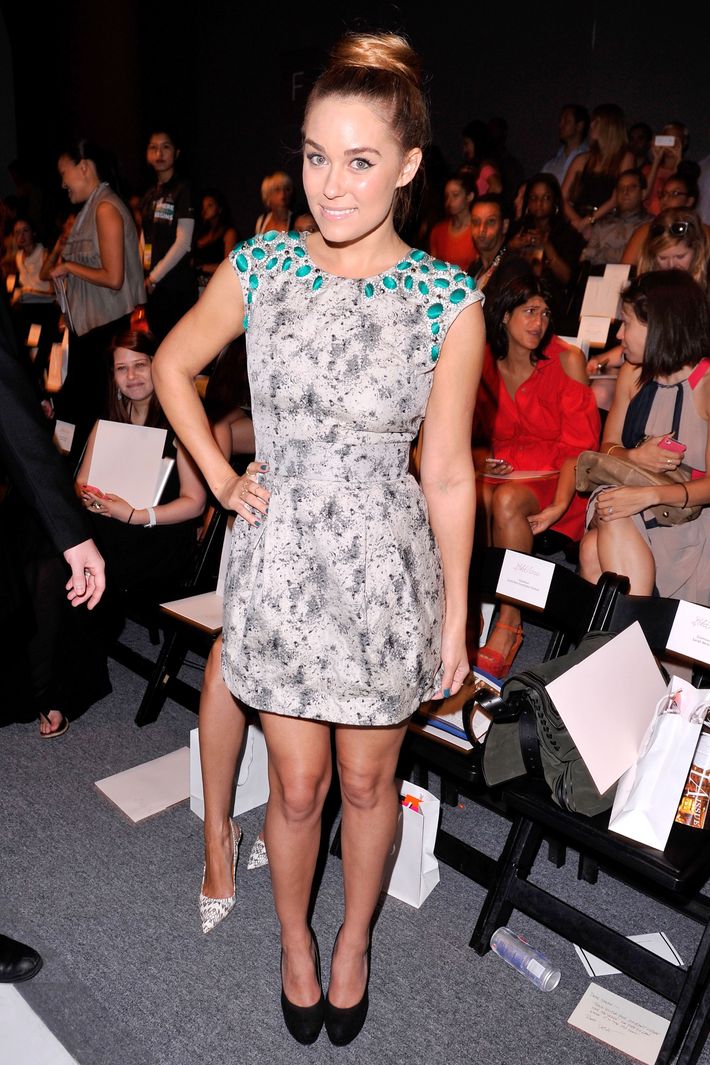 Lauren Conrad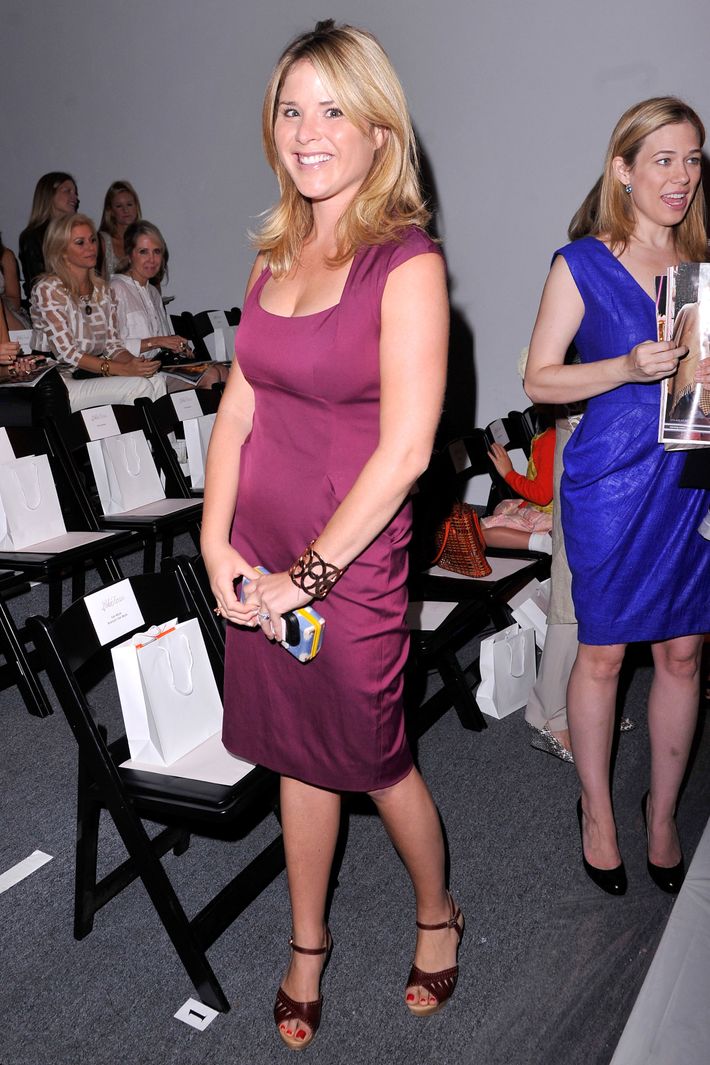 Jenna Bush Hager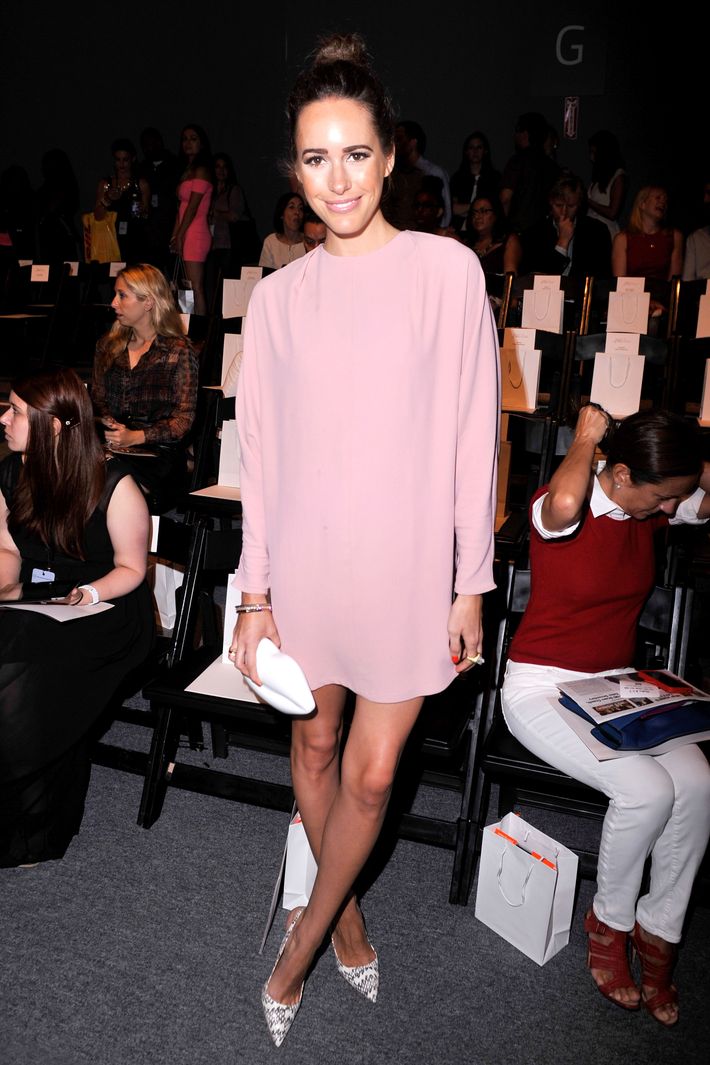 Louise Roe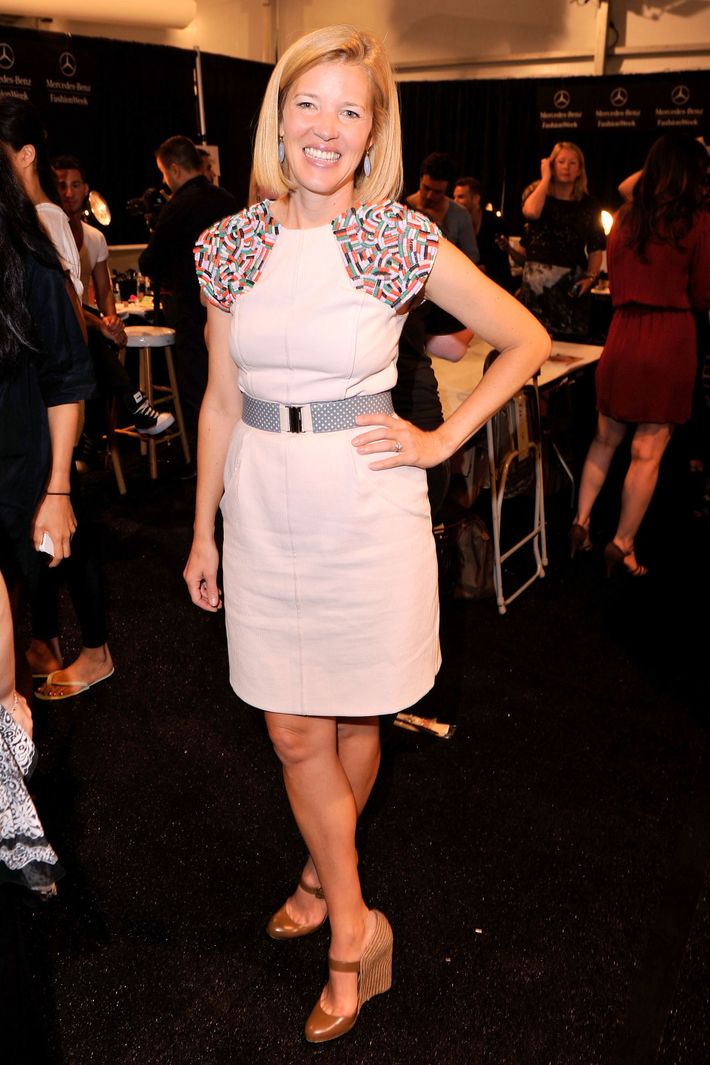 Lela Rose