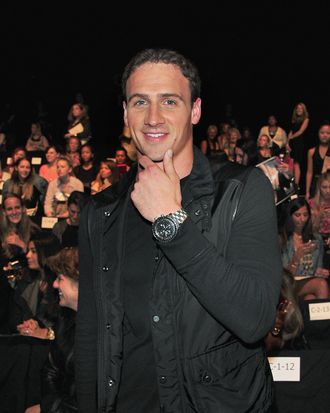 Photo: Brian Killian/WireImage
"I'm not gonna lie, I've been getting a couple proposals," Ryan Lochte told a reporter from the Rebecca Minkoff front row on Friday. He may have been talking about business, but judging by the crowd's reaction to him, he may as easily have meant marriage. Lochte reads smaller and leaner in person than we expected, but no less adorable when he broke into that gleaming, mercifully grill-free grin. A giddy VH1 interviewer asked him out on camera, which read like it was infused with that awkwardly jocular-yet-eager air of "Ha ha ha, I'm obviously kidding, unless you were going to say yes." When he discussed the problem of women being too shy to approach him, one of six ladies with tape recorders giggled, "And yet here we all are …" and there may have been audible panting. A burly man with a boom mic whispered, "Well, damn." Girls frantically photo-bombed his interviews. As Andrew Bevan of Teen Vogue led her around the scrum, we could swear we heard The Carrie Diaries's AnnaSophia Robb heave a wistful sigh. An elderly lady sidled up, snapped his picture, announced, "Hey, HE'S the one who beat the OTHER one that time," and then took a second photo before booming, "Handsome! So handsome." And then a girl on the edge of the pack sniffed, "Why does anybody care?" Clearly she missed the memo about our synchronized ovulation.
Given his occasional awkwardness during his Olympic interviews, we grant Lochte full marks for being remarkably game and easygoing here. He chatted with the VH1 woman about how, from his E! gig the past two days, he's learned how hard it is on the other side of the camera. He didn't flee when she went in for a cheek peck and left lipstick marks on his face. He gamely posed with his massive and massively blinged-out watch held up next to his face (full marks to him from his sponsors, too, we suspect). He seemed like such a nice young boy that we almost forgot how eminently possible it was that he'd spent the last three weeks in a haze of limb-tangling orgies.
Speaking of which, Lochte did say he's on the hunt for a relationship — "I want to give [a a relationship] my entire heart, and I haven't been able to do that … The past four years, my face has been staring down at the bottom of the pool, focusing on that" — and described his dream girl in blunt, if not exactly poetic, terms: "She has to hold her own. I don't want her always coming to me looking for me for everything." So, basically, Ryan's Future Girlfriend, if you lose the remote, you might have to find it yourself. As he was swept away by a frantic usher, he did call out to us that if he could customize a grill for any celebrity, he'd pick Dwyane Wade: "He's such a stylish guy, with such a clean look. And with a grill it's … the opposite." Yes, Ryan, it is. Grill-lover, please heal thyself.
Other people were there, though to the starry-eyed mob, it barely mattered. Sanya Richards-Ross covered up her chest this time but brought out her legs in a short skirt, and holy moly — now we wish we had become sprinters. Kaylee DeFer from Gossip Girl posed in a slinky grey satin backless dress that showed an absurd amount of sideboob; we could've accurately given her a breast exam by sight alone. Actor Bryan Greenberg (Friends With Benefits and, of course, once of One Tree Hill) sat next to his apparent girlfriend, Sucker Punch's Jamie Chung. Next to them was Robb, seeming perhaps a bit intimidated by the melee and clad in miniscule shorts with a drawstring, paper-bag-looking waist that the original Carrie Bradshaw probably would have ill-advisedly adored. She snapped a photo of Bevan with 90210's Shenae Grimes, who sat with her back to Lochte most of the time. Curious, since he just guested on her show; maybe they didn't get along or had no scenes together. (Or she secretly loves him, is afraid of how much she secretly loves him, or hates how much she secretly loves him. We pick all of the above.)
On Lochte's other side, actress Tika Sumpter of Sparkle seemed delighted to have him nearby, so much so that the two of them frequently leaned over Lauren Conrad to chat while L.C. — cute in a black-and-white patterned dress and orange-red lipstick — quietly tapped away at her phone. Yes, the only people in the room who seemed unaffected by the waves of testoste-Ryan were the two literally rubbing elbows with him. Maybe being off The Hills for so long means Lauren has lost her nose for a good story arc. Because, seriously, if y'all aren't going to try and lock it down, then at least take one for humankind and ask him for Prince Harry's number. He seems like a good time, he could sneak things out of Kate Middleton's closet, and above all, it would make the forgotten Heidi Montag melt into a puddle of plastic jealousy. Everyone wins.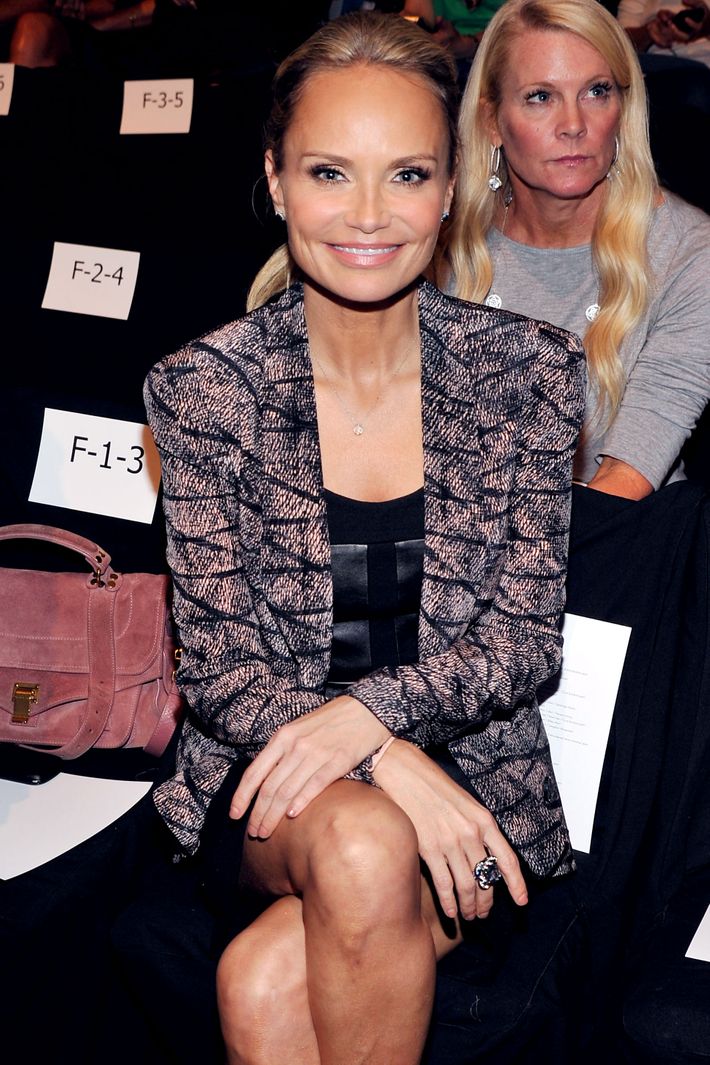 Kristin Chenoweth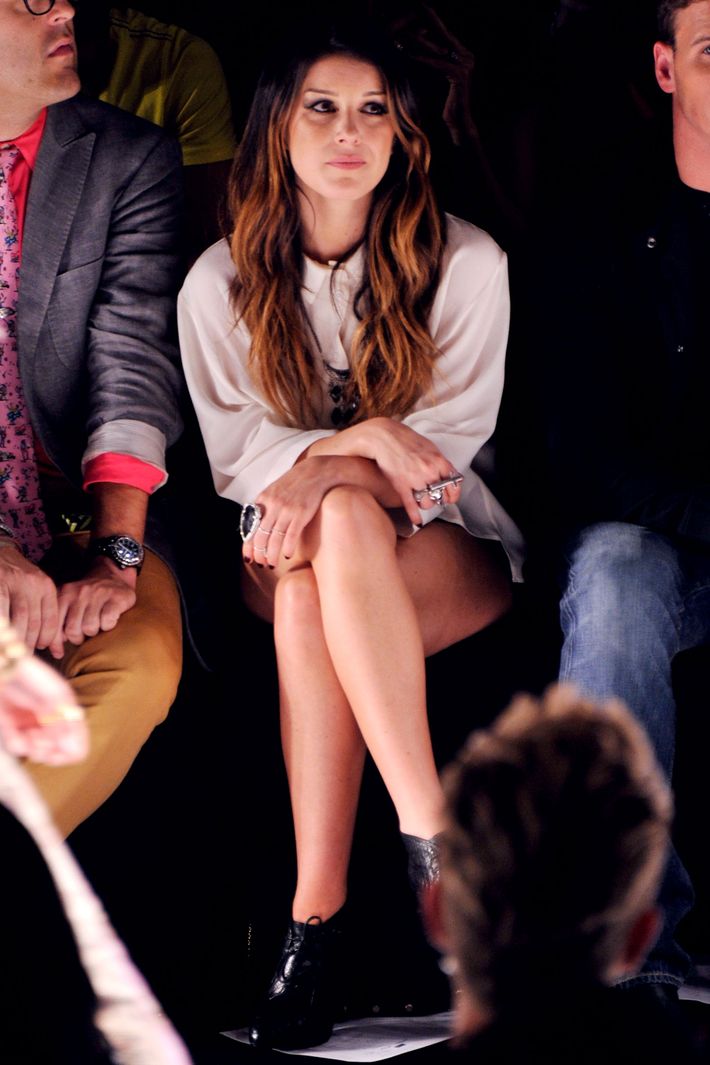 Shenae Grimes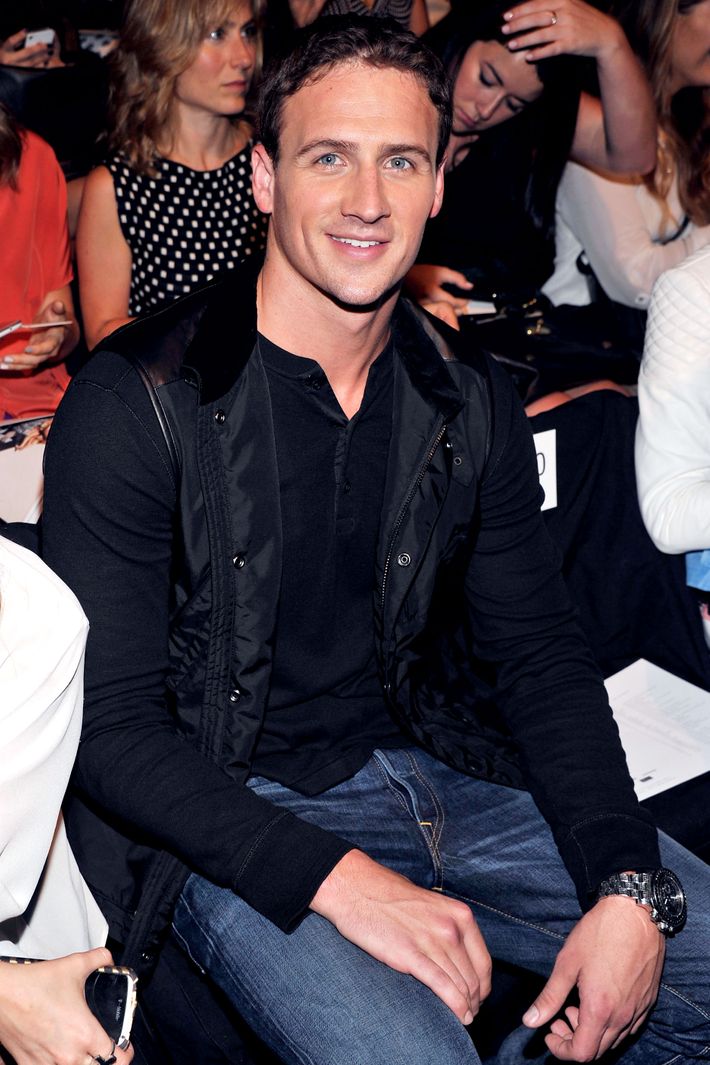 Ryan Lochte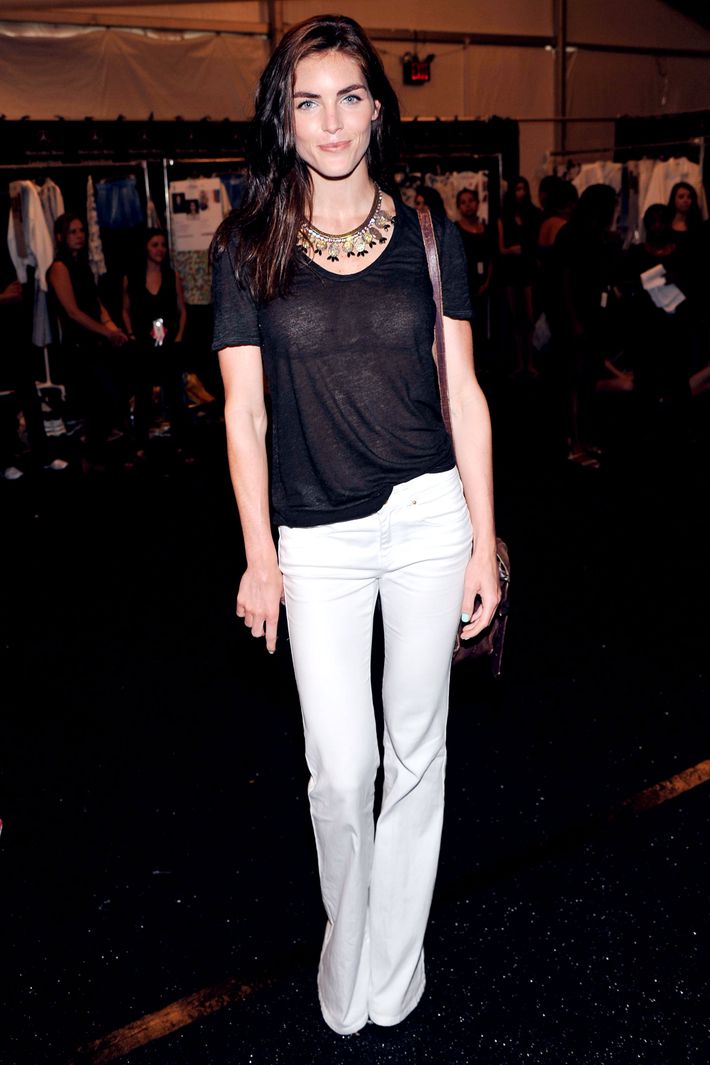 Hilary Rhoda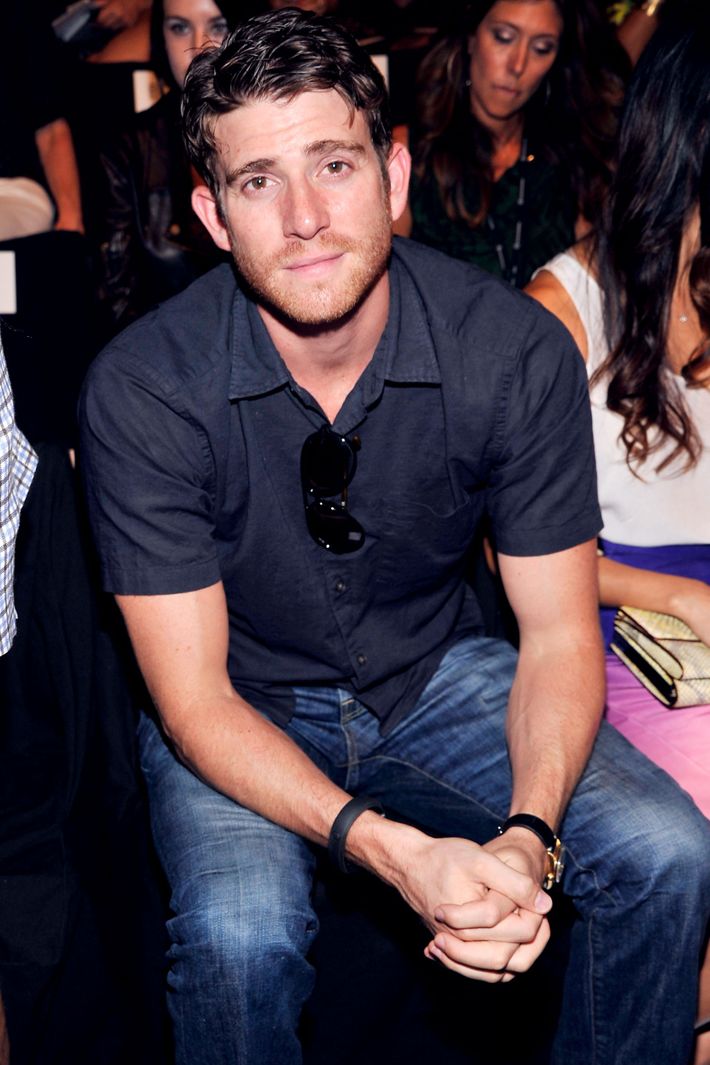 Bryan Greenberg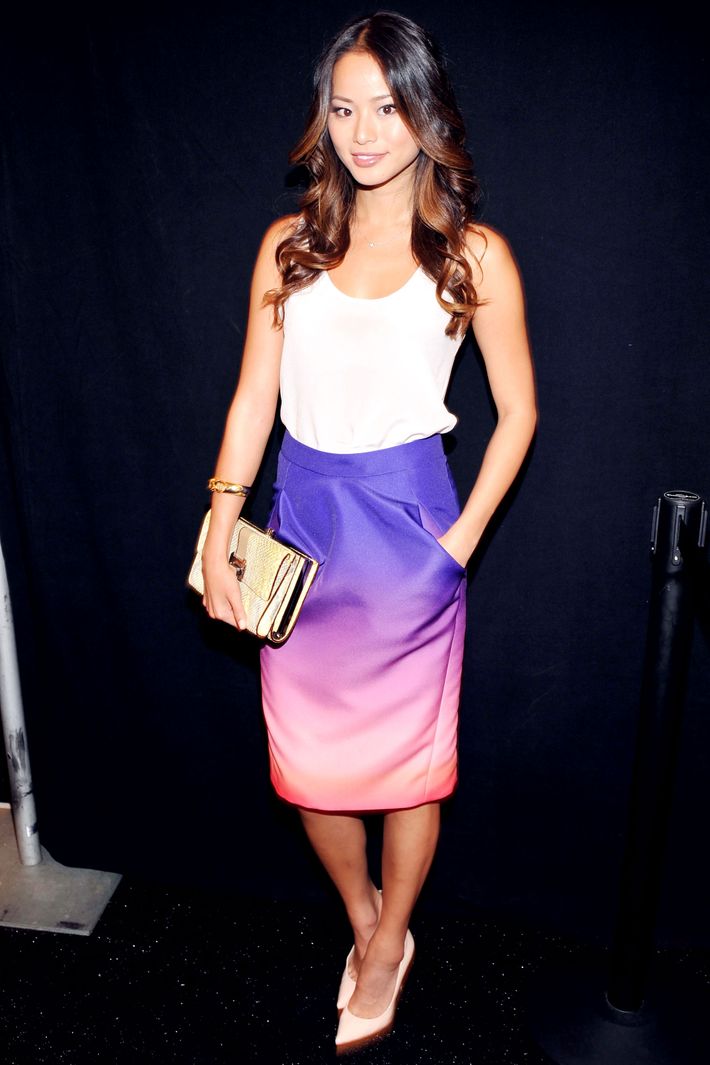 Jamie Chung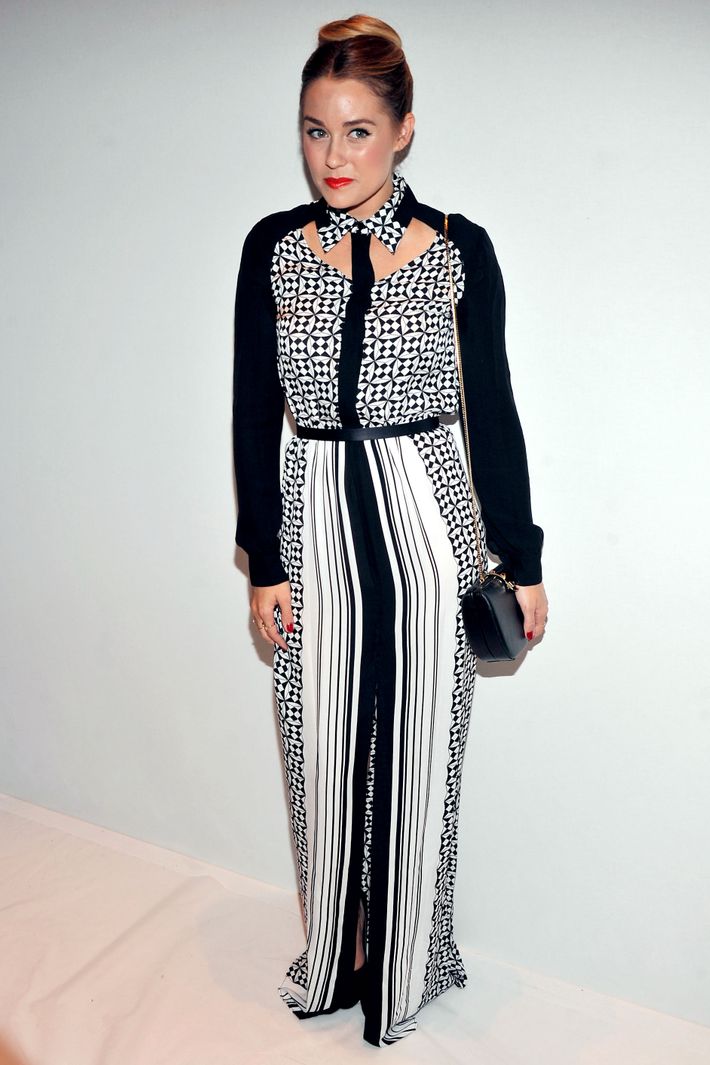 Lauren Conrad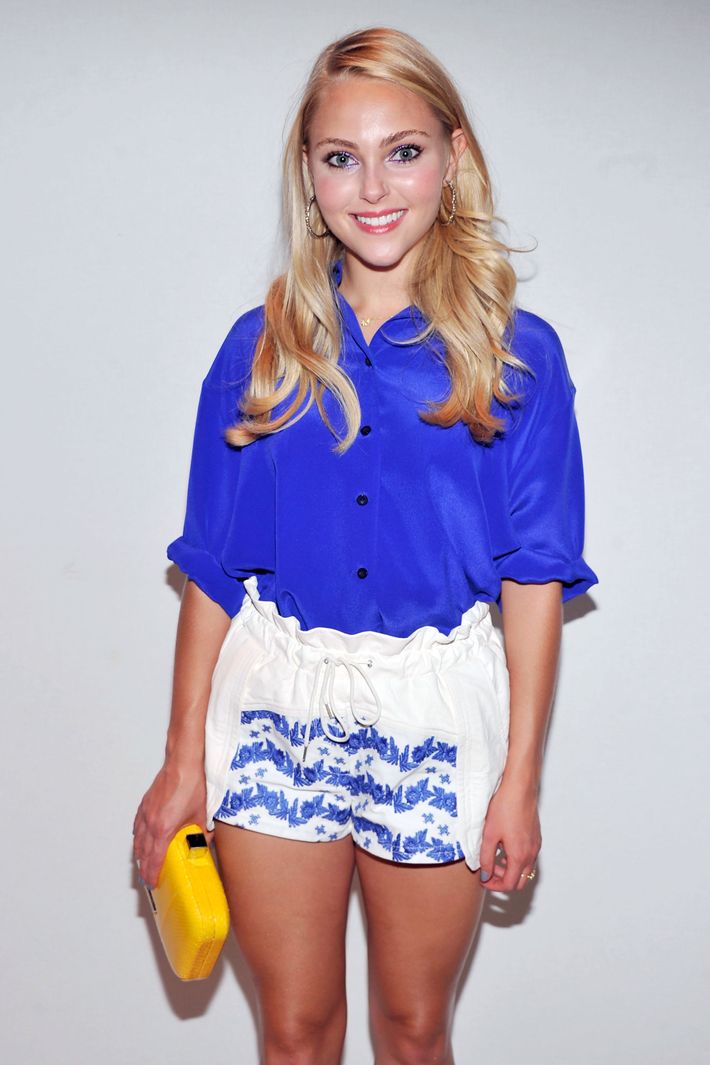 AnnaSophia Robb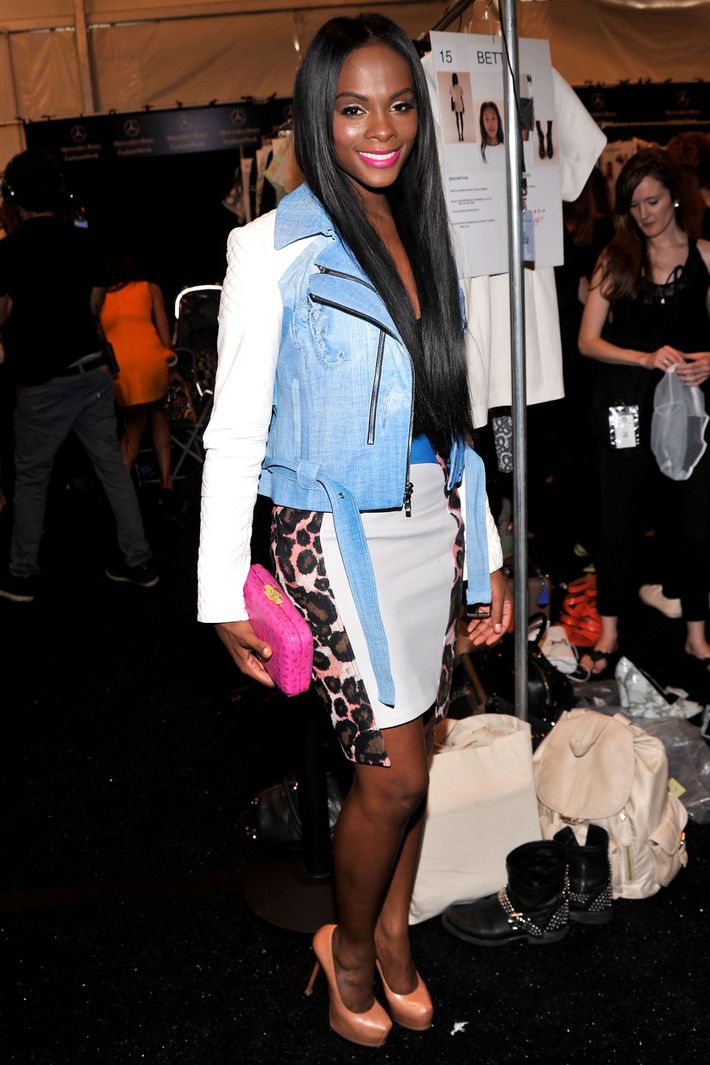 Tika Sumpter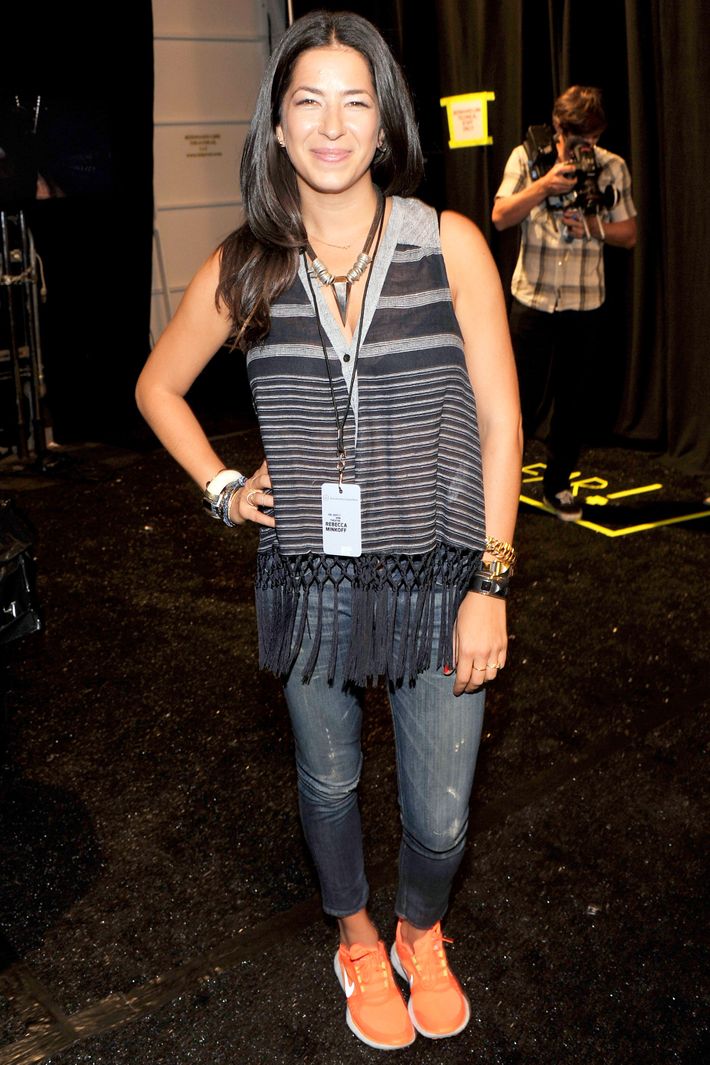 Rebecca Minkoff