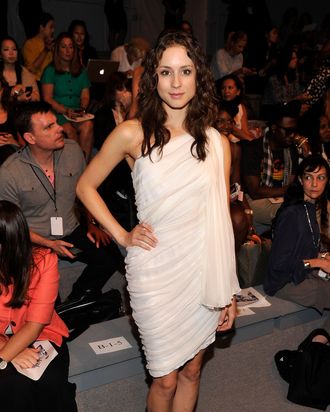 Photo: Stephen Lovekin/Getty Images
"Daisy Fuentes was just telling us about a dream she had about Charlie Sheen," a man yelled over our heads Thursday afternoon at Tadashi Shoji. As we fervently prayed that he would spare us all any further and possibly alarming details, we noticed La Fuentes herself sitting across from us. Two shows, two Fuentes sightings, prompting the question: What has Daisy Fuentes been up to lately, beyond dreaming about the lesser Estevez brother? At the very least, she's been shopping, given that she did a near-complete wardrobe change between BCBG in the morning and the Shoji show, including adding a pair of extremely covetable glittery heels — but leaving unchanged the giant pair of Wintour-lite sunglasses that she donned specifically to watch the show. Maybe they're prescription: She also spent a lot of time gazing at her phone, so she probably just needed to spell-check what she was tweeting.
Down the row from Daisy, stylist/reality star June Ambrose snuggled up to her thrilled little girl. Like mother, like daughter — the kid spent the entire show snapping pics on her own iPhone and chatting up the seatmate on her other side, Angela Simmons. There are many, many people at fashion week who would be irritated by a second grader narrating a fashion show for them, but Angela is not one of them, because (thank goodness), she seemed charmed. Speaking of reality show stars, we were perhaps more excited than it's cool to admit when we noticed that Wil Heuser — recent Big Brother evictee and noted aficionado of Captain's hats — was sitting one section over from Celebrity Row. But, real talk: Big Brother is a totally good show, and we needed to find out who he thought was going to win (Dan, obviously), and how dumb Frank was to leave himself on the block this week (really dumb). Eventually, we got around to talking about fashion week. "We live for this twice a year," Wil exclaimed. Good thing he got evicted, then, or else he'd have missed all the fun.
Actress Troian Bellisario, a.k.a. Spencer on Pretty Little Liars, also got a prime seat and, despite otherwise seeming way more chill than her preppy alter ego, sat ramrod straight the whole time with possibly the best posture we have ever seen in the front row — no slouching over her smartphone, no gum-smacking and foot-tapping, nothing. She seemed very calm about being in the front-row spotlight, but did say that being on a show so closely associated with its fashion has made her a little gun-shy. "It does make a difference when I have to go out to places and I'm like, 'I don't know what to wear, I just want to wear normal things,' and I can't!" she chuckled. "But it's not terrible. I just can't go to the gym, and then, like, run all my errands right after. That could get embarrassing." No gym clothes today, either. Instead, Troian was wearing on a graceful, drapey white dress and simple black pumps. "What I'm dying to find for fall, though, is the perfectly fitted black motorcycle jacket that I can stud personally, and [co-star] Ashley Benson has been wearing these boots that are studded … I'm into studs. I need studs in my life," she finished. Do our delicate ears spy a double entendre? "Shh," she winked. Hey, we watch her show. We know the importance of keeping a secret.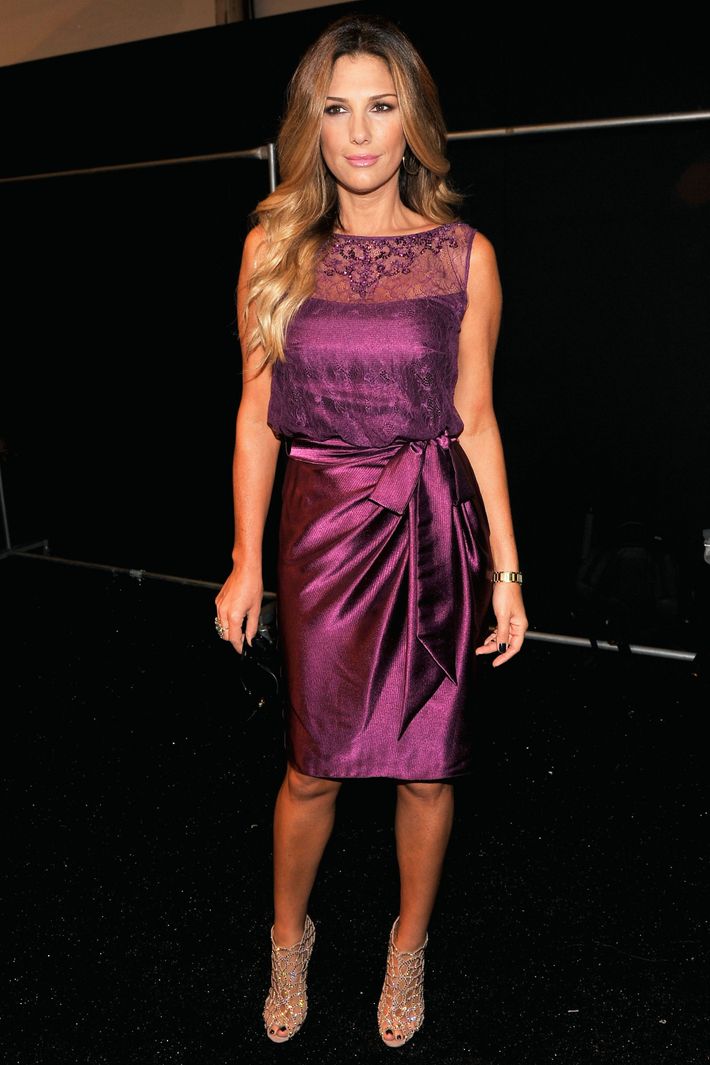 Daisy Fuentes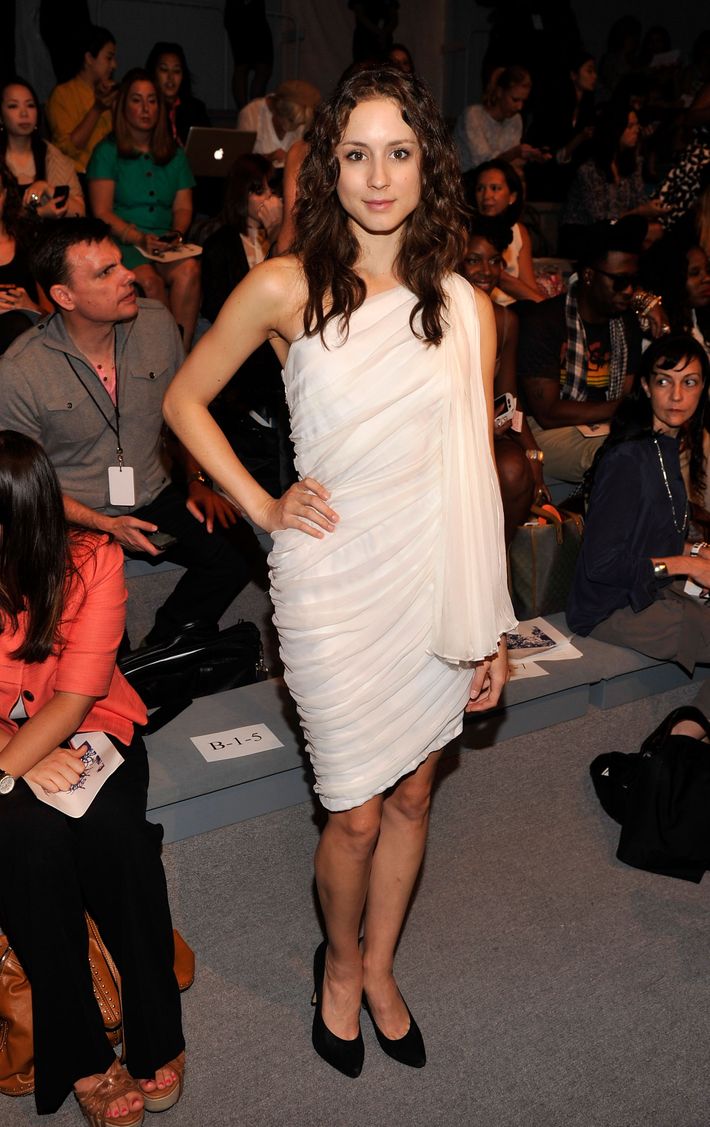 Troian Bellisario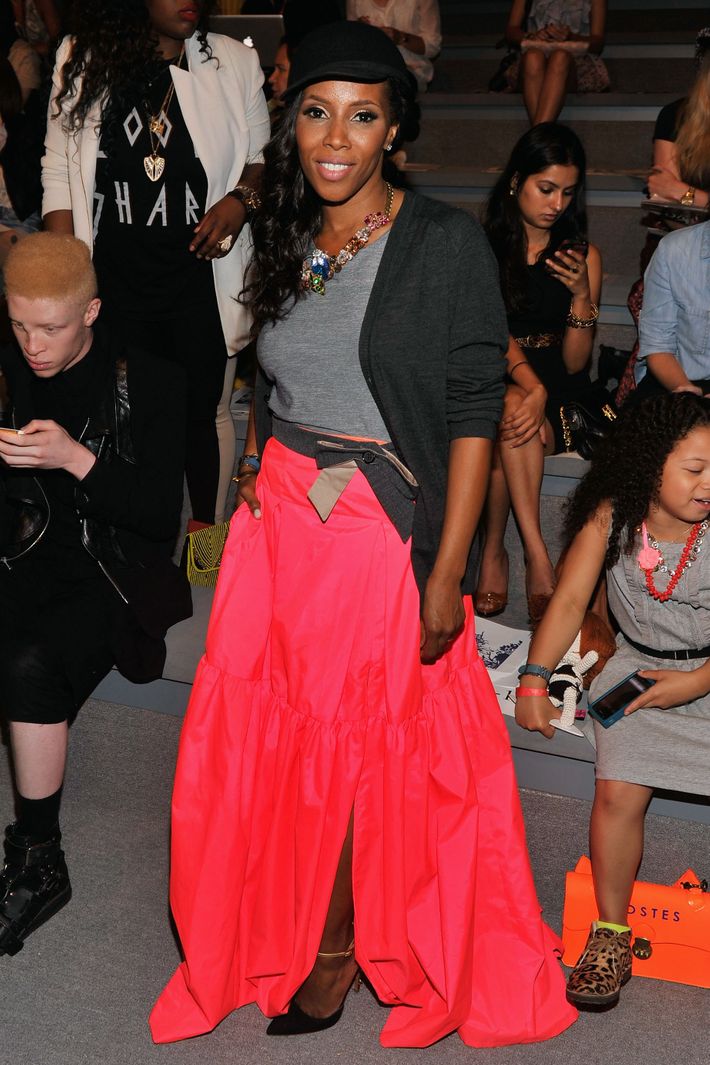 June Ambrose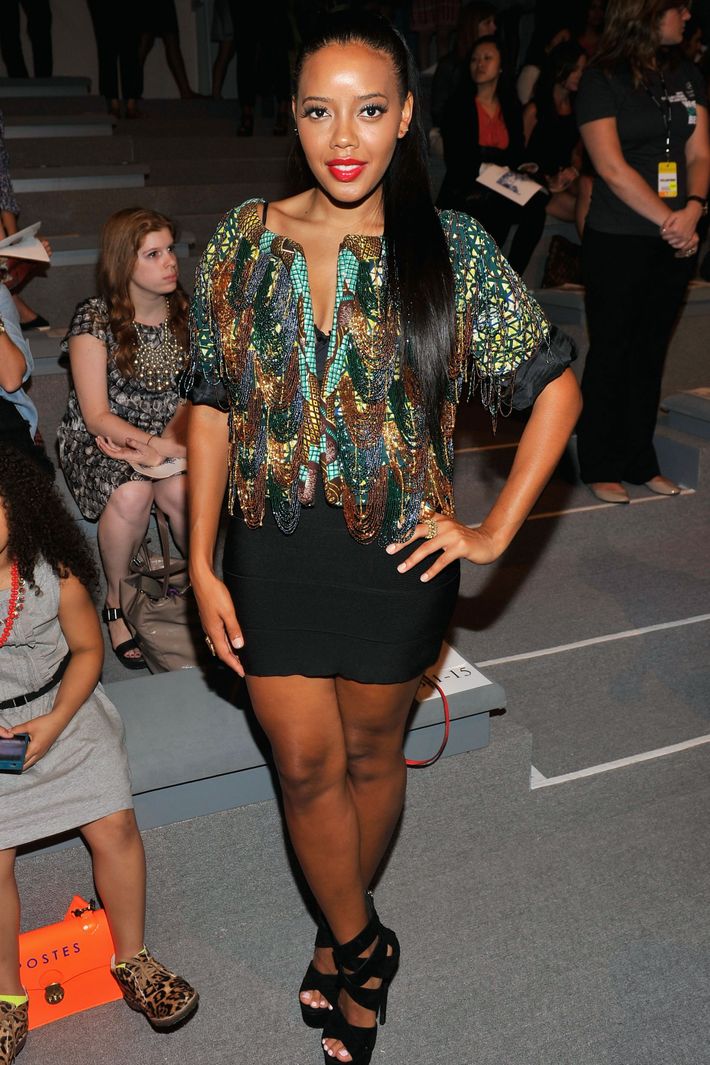 Angela Simmons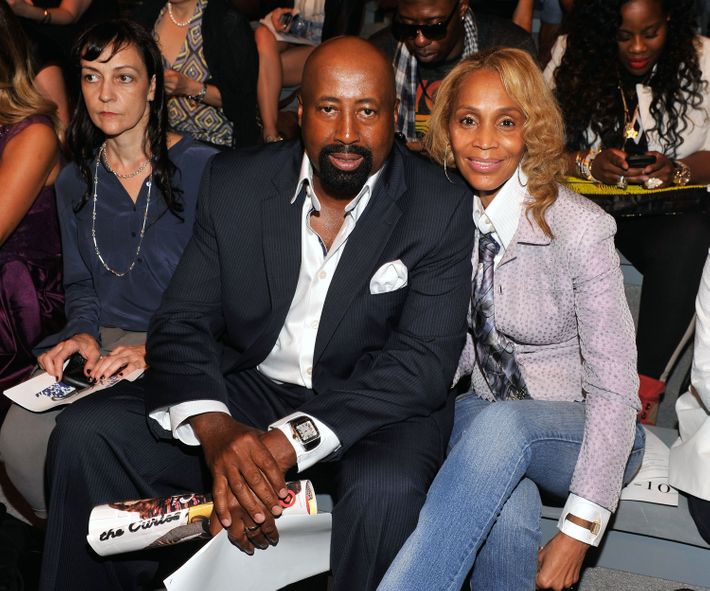 Mike Woodson and Teri Woodson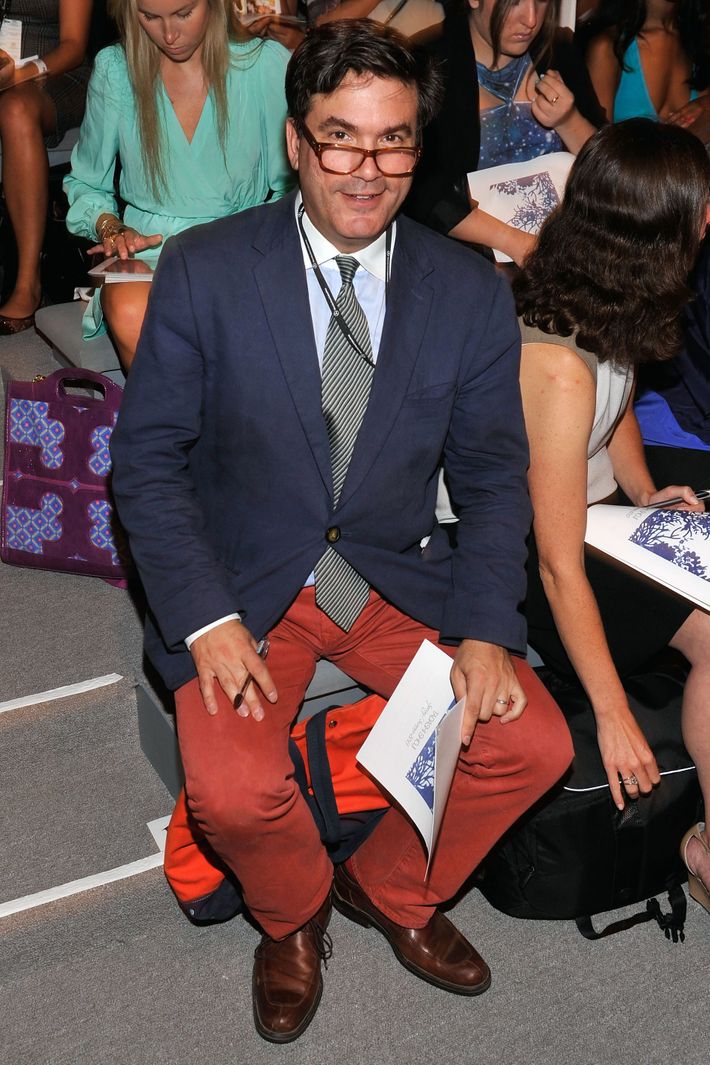 Jeffrey Slonim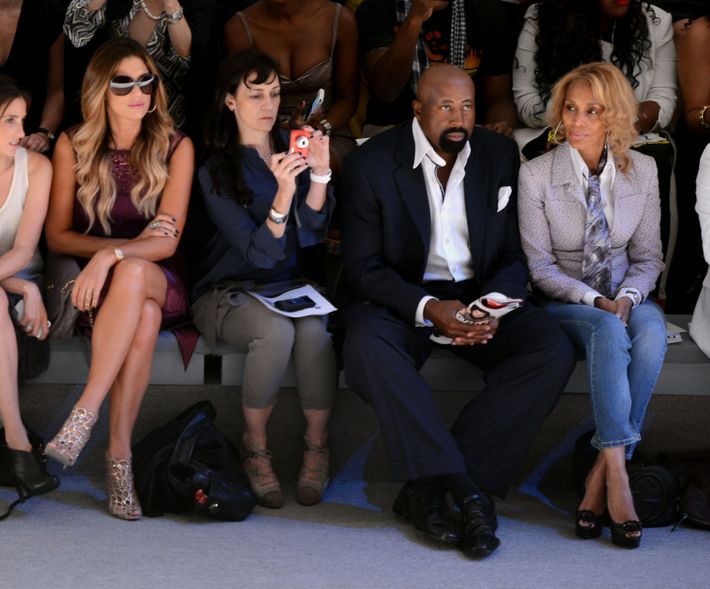 Daisy Fuentes,  Mike Woodson, and Terri Woodson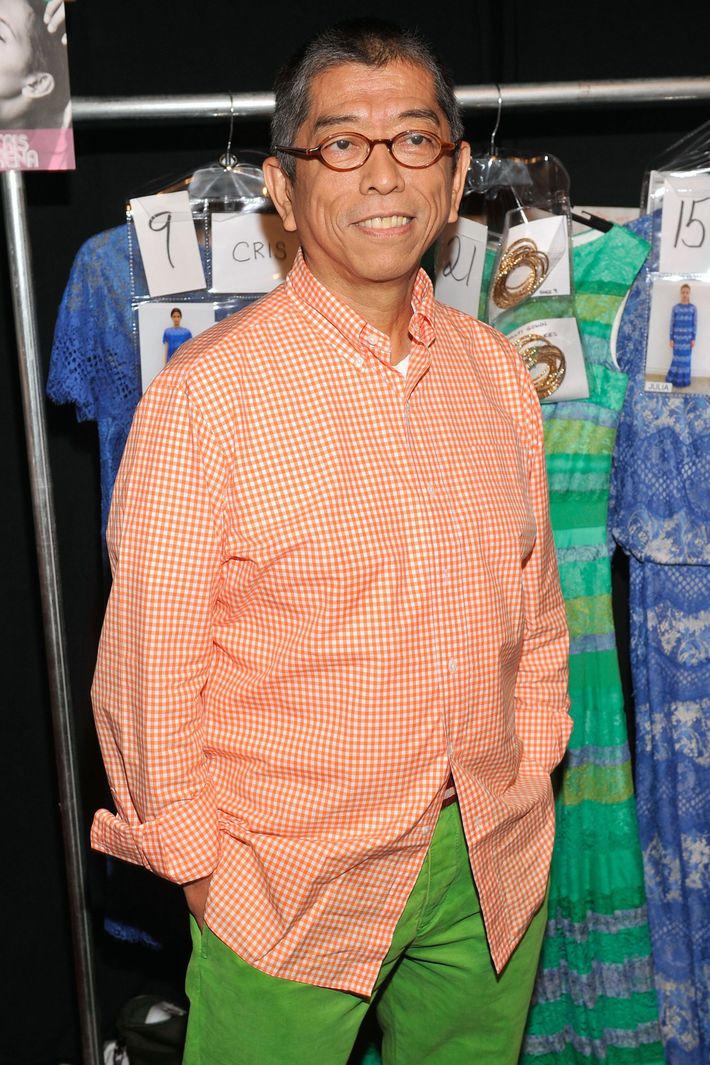 Tadashi Shoji