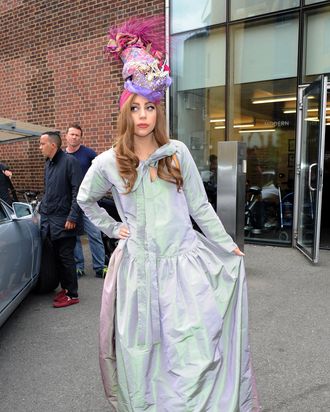 Lady Gaga in London over the weekend.
Photo: Olga Bermejo/FilmMagic
Ahead of her big fragrance launch, Lady Gaga told WWD that she won't keep any of its proceeds for herself. "I don't need your money! I'm going to put all the money I'm going to make from this perfume into my show and the Born This Way Foundation and all the things I love to do," she said. "Like all I want to do is create things and wear funny clothes and go to parties and smoke my rich friends' weed. That's really all I want to do." Amen?