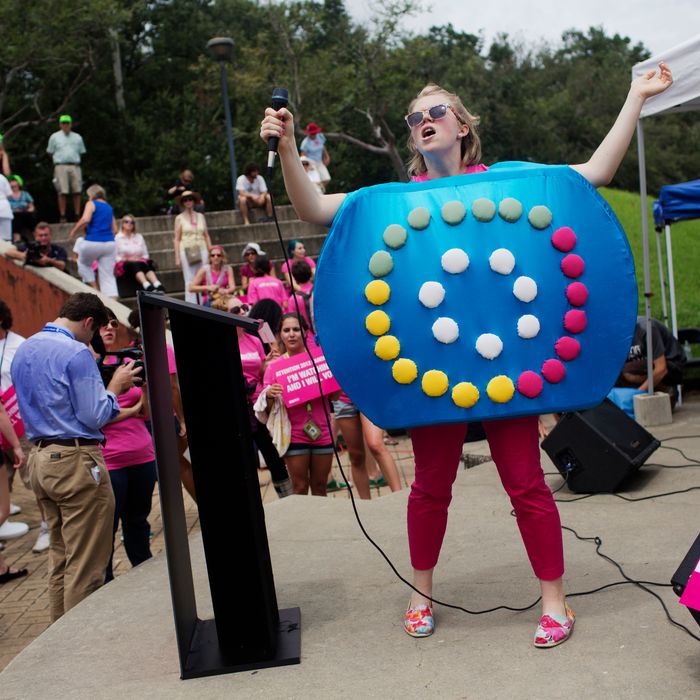 Photo: Victor J. Blue/Bloomberg via Getty Images
Texas state legislators, health-care professionals, and dozens of women asked a federal appeals court yesterday to reconsider the ruling that would prevent funds for the state's health program for low-income women from going to Planned Parenthood at what the AP and Reuters are calling a "packed" and "emotional" hearing. 
The Republican Texas Legislature passed a law last year to block funds from abortion providers and so-called "abortion affiliates" — so that a Planned Parenthood location that doesn't provide abortions is disqualified because others do — even though the Women's Health Program rules already exclude pregnant women and abortion services. Meanwhile, about half of the 130,000 low-income women enrolled in the program rely on Planned Parenthood for uncontroversial stuff like cancer screenings.
The move to defund Planned Parenthood cost the Women's Health Program $35 million in federal funding. Today the AP reports that Texas "will recoup the funds by imposing a hiring freeze on state Health and Human Services Commission administrative posts." Because what the only thing the country needs less than affordable birth control is jobs.