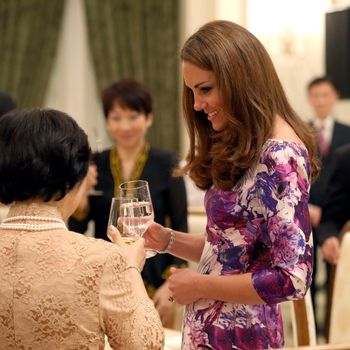 Photo: Chris Jackson/2012 Getty Images
Today, Kate Middleton and Prince William commenced their nine-day tour of Southeast Asia, beginning with a stop in Singapore. (You can see their complete itinerary here.) First they went to the local botanical gardens, where they visited an orchid named after the late Princess Diana and then received their own namesake plant. Kate wore a decidedly grandma-esque pink orchid-print dress by Jenny Packham and nude patent LK Bennett pumps for the outing; incidentally, Packham held her spring 2013 show in New York this morning, so that was nice. 
After getting tons of pictures taken amongst the flowers, the royal couple changed for a state dinner with Prime Minister Lee Hsien Loong, and here's where things got exciting: Kate wore a dress from Prabal Gurung's spring 2012 collection (you know, the purple-y one). Although Gurung was raised in Nepal, he was born in Singapore, so this was obviously a carefully considered choice.
Last but not least, there are photos of Kate Middleton raising her glass for a toast with her hosts, and while everyone else is drinking wine, her glass is filled with water!!!! Some people even consider toasting with water to be bad luck, unless of course she's … FINE, we're going to go ahead and call it right now: She's pregnant. (Either that, or she drank some funky water and has been grappling with what mom calls "crummy tummy," in which case we hope she's staying hydrated and makes a speedy recovery.) But really, both dresses are noticeably looser around the midsection than what she normally wears, no? Click through our slideshow to see for yourself.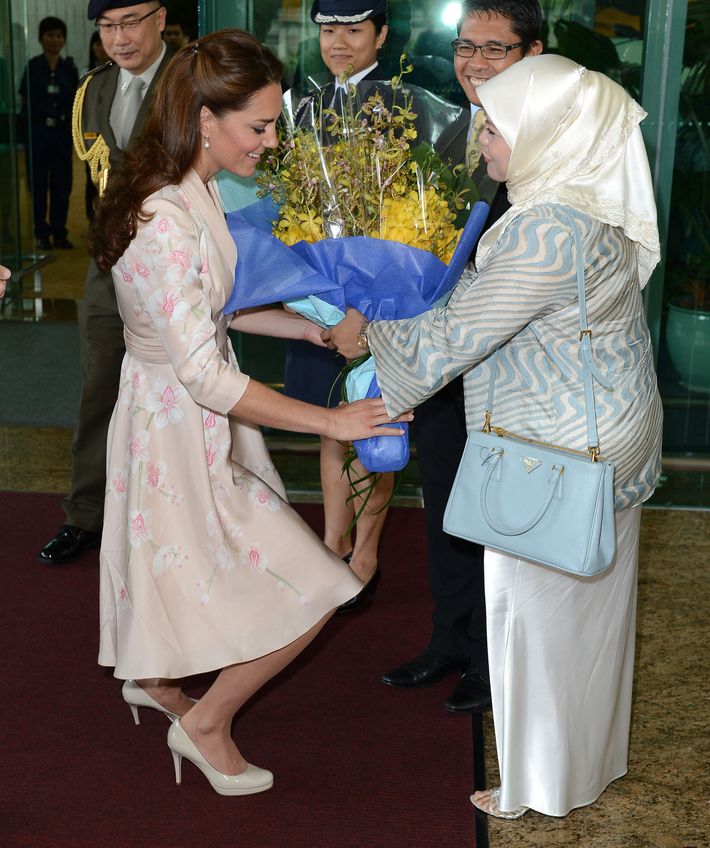 When the couple arrived, Kate was greeted by a very tiny woman and the first of many, many flowers.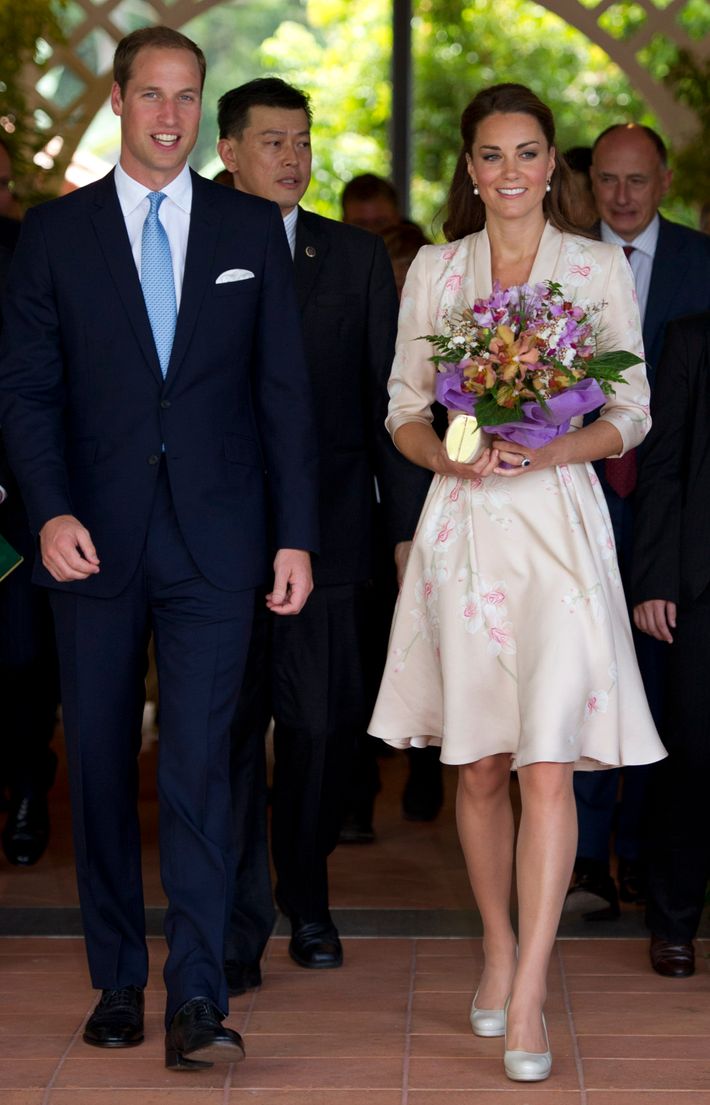 Welcome bouquet round two, this time at the Singapore Botanical Garden.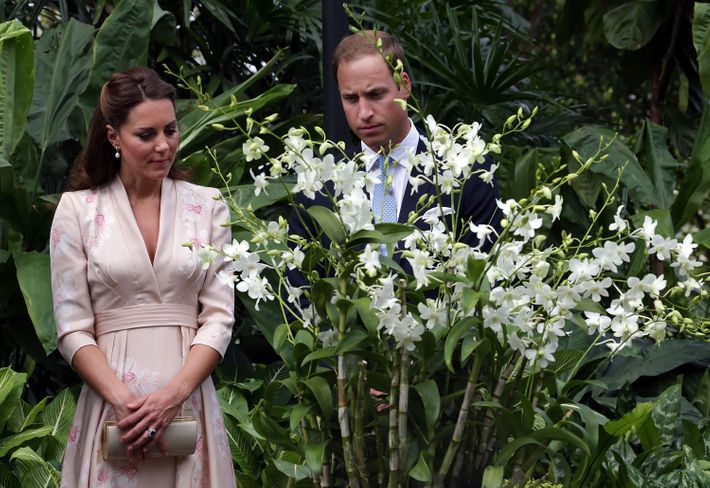 Looking appropriately solemn at the Dendrobium Memoria Princess Diana orchid.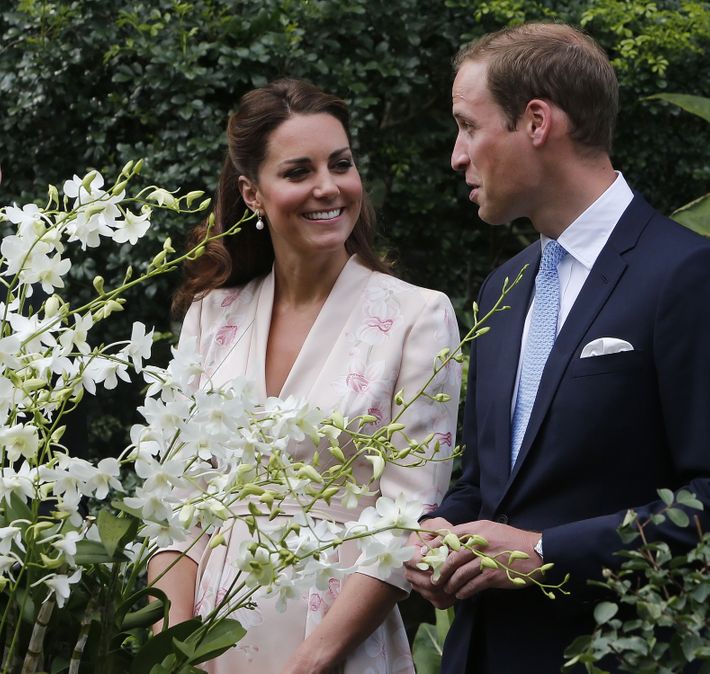 "Buck up! My dress matches the flowers!"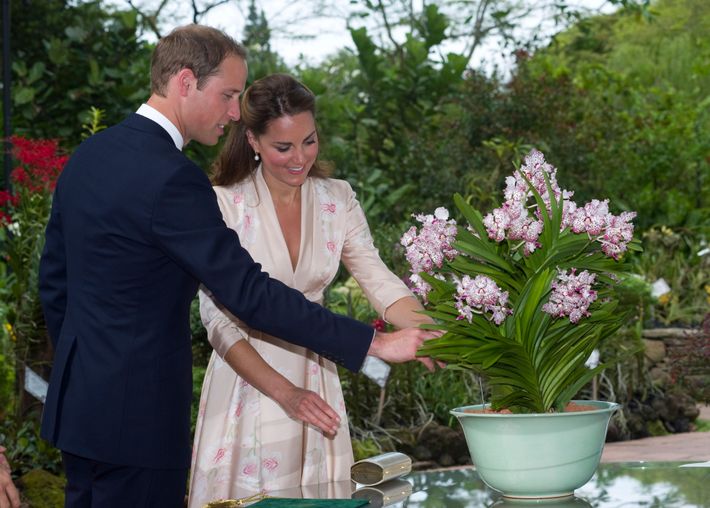 Then they got their own namesake orchid, which has pink freckles, much like… well, never mind.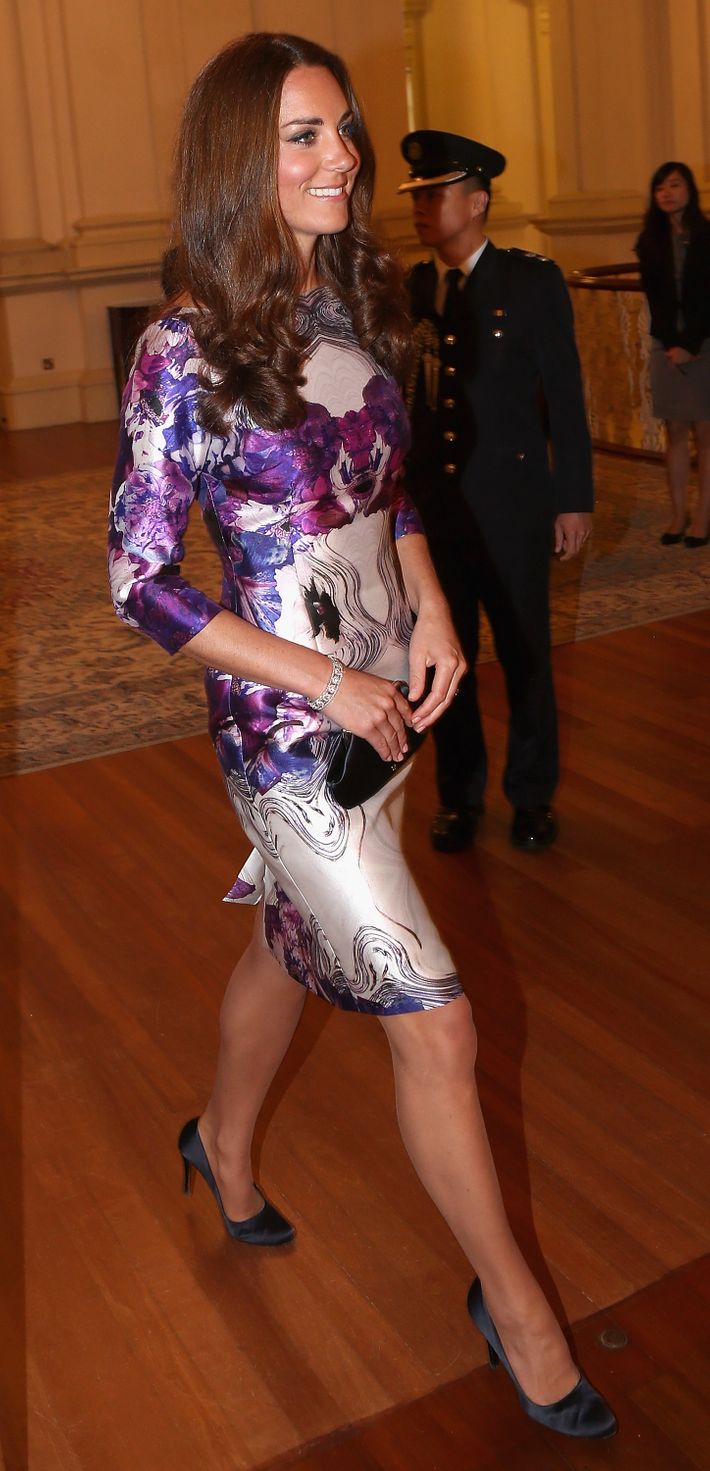 All gussied up for dinner! 
Yummm, pan-fried bean curd with Honshimeiji mushrooms.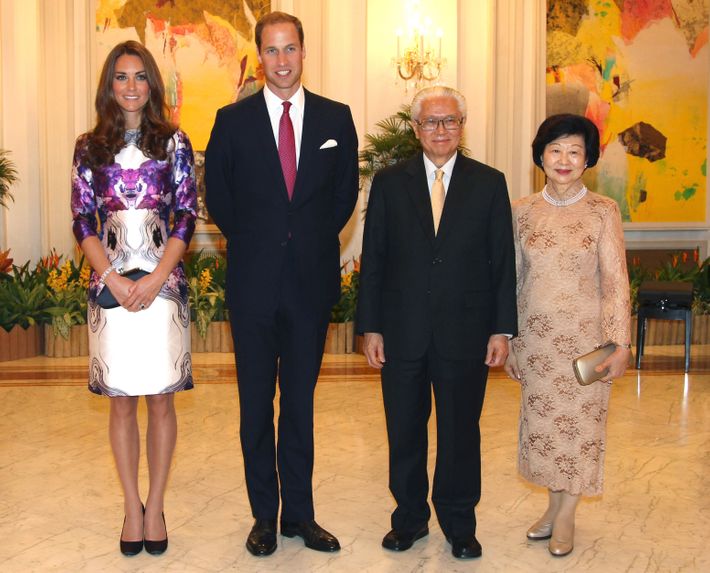 If you think this looks awkward…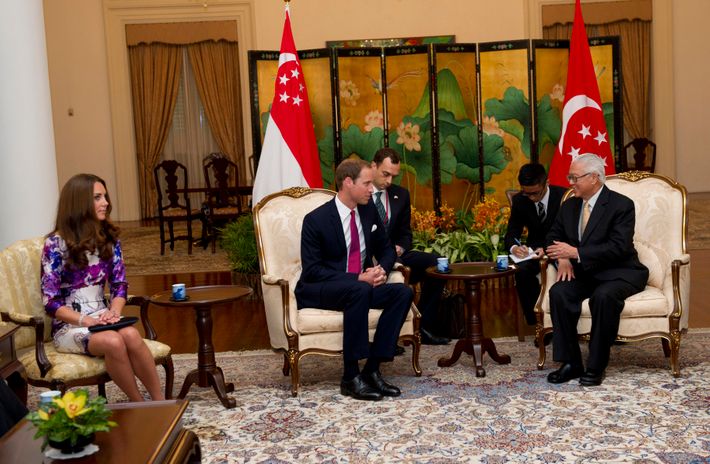 …here's the seating arrangement for their cozy pre-dinner chat.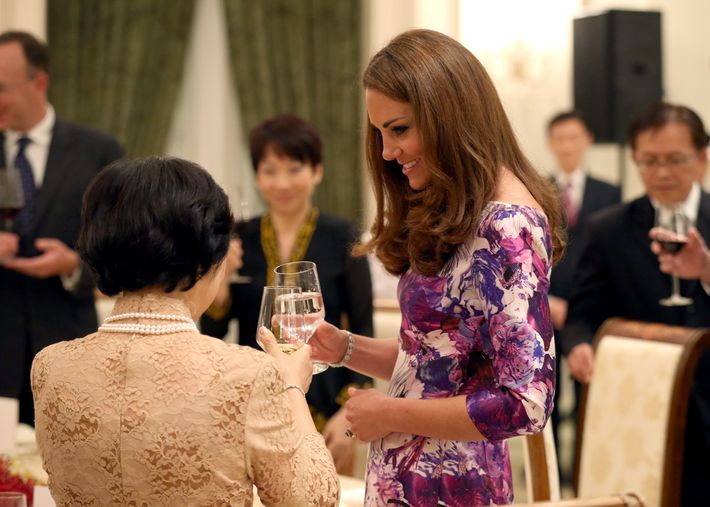 You'd think she'd be ready to hit the bottle after such a long day, but apparently not, even though everyone else is. Considering she at least pretended to drink Champagne at the Olympics a few weeks ago, her teetotaling seems significant. And even though she teases us by resting her hand on her stomach like that all the time, maybe now it's for real.