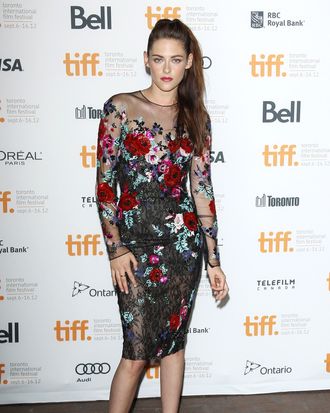 Photo: Michael Tran/Getty Images
Admittedly, these are two separate thoughts:
1. The actress brought a change of clothes to the Toronto Film Festival, turning up on the red carpet in a Zuhair Murad dress.
2. She is quoted in British Vogue's October issue as saying: "I love the way he smells. And him me. Like, he loves to lick under my armpits. I don't get this obsession with washing the smell off. That smell of someone you love. Don't you think that's the whole point?" Was she referring to R-Pittz? Or might this explain what was happening in that car?