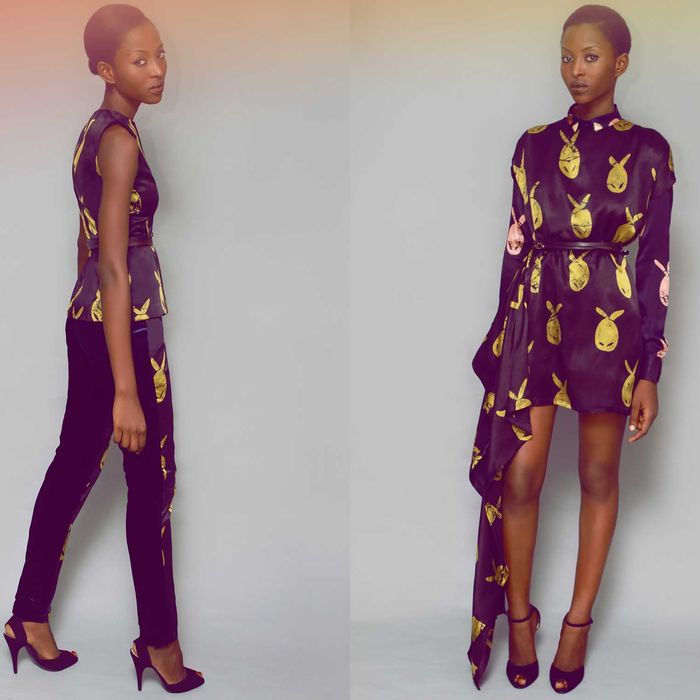 Photo: Courtesy of Maki-Oh
Maki Oh has never been one to find the easy way out. The 26-year-old Nigerian designer hand-dyes all her fabrics using a time-consuming technique called adire, which uses indigo leaves instead of industrial dye. "I've always been interested in couture, so things like that excite me," she explained from her studio in Lagos. Though she only launched her label in 2010 (after graduating from the Arts Institute in Bournemouth, England), she's already found celebrity fans like Solange Knowles and Leelee Sobieski, and hooked up with an artsy New York City stockist (Maryam Nassir Zadeh in the Lower East Side). This year she was named Designer of the Year by African fashion magazine ARISE, and as part of her award she'll be showing her soft silhouettes and African-inspired prints at New York Fashion Week this Thursday. Click through our slideshow to see Oh's designs and hear more from our interview.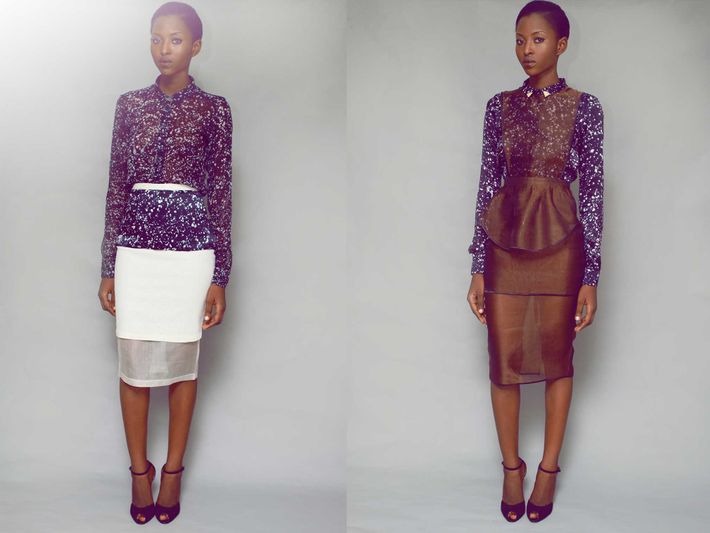 On the inspiration behind her fall 2012 collection:
"It was inspired by Jacques Tati's film Playtime. I've watched it a million times. It starts off with everyone wearing gray, or dark blue, or black, and everything — the floor, the walls — everything is gray. I've always been so interested in that opening scene, because I wish there was just one shock of color in there."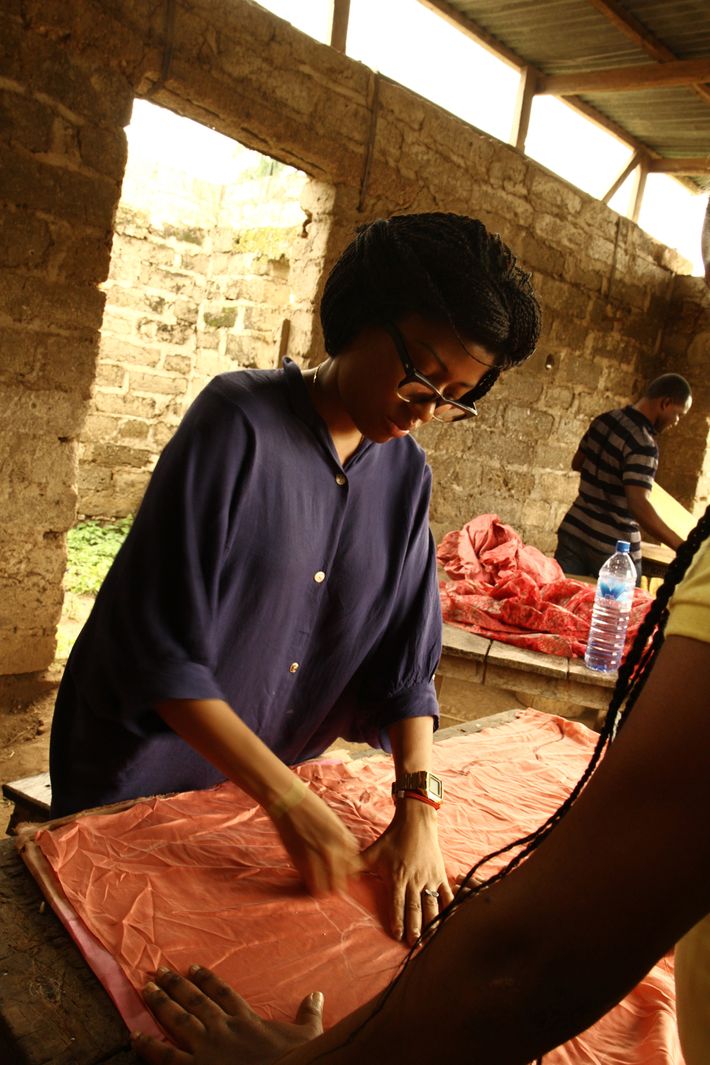 On her dye technique:
"All my prints are done in a part of Nigeria called Osogbo, in Osen state, where we have this traditional dye method called adire. It's organic because it's made from indigo leaves, and it's a beautiful blue color that I'm quite keen on. It's a dying art, really; no one does it anymore."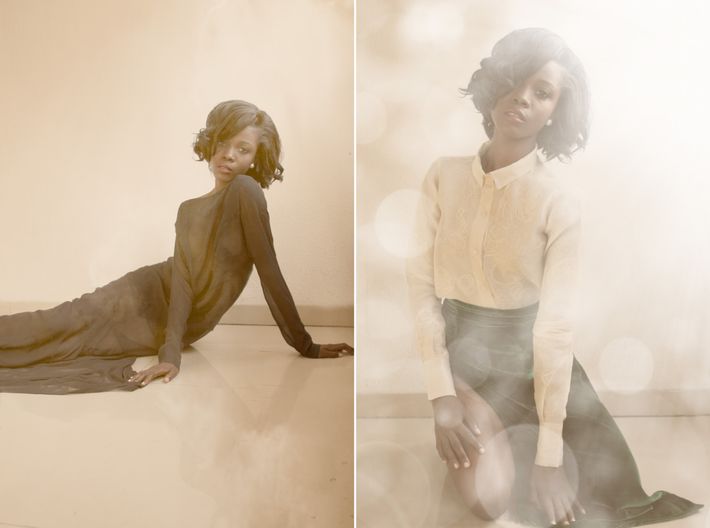 On New York City:
"I'm in New York during every Fashion Week. I love to be around it. I go to a few shows when I can, but I love just feeling the vibe, generally. I want to move to New York someday."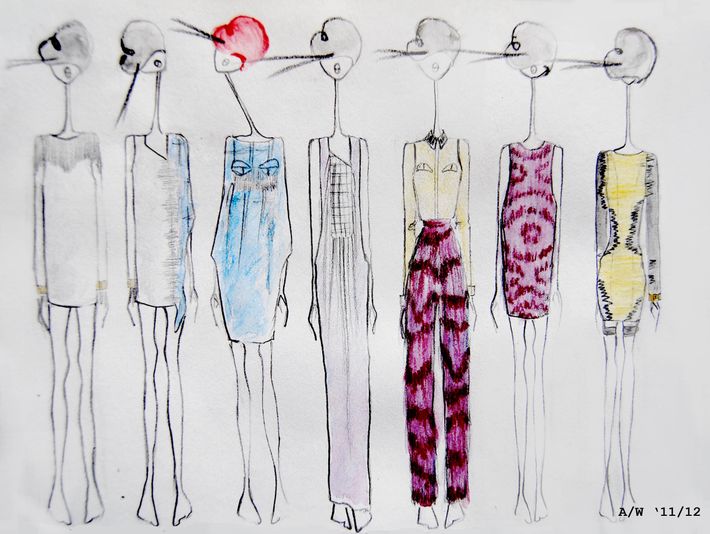 On getting started:
"When I was kid, my mom used to make all our clothes, and we'd have to draw whatever we wanted before the week ran out, because at the weekend she'd go fabric shopping."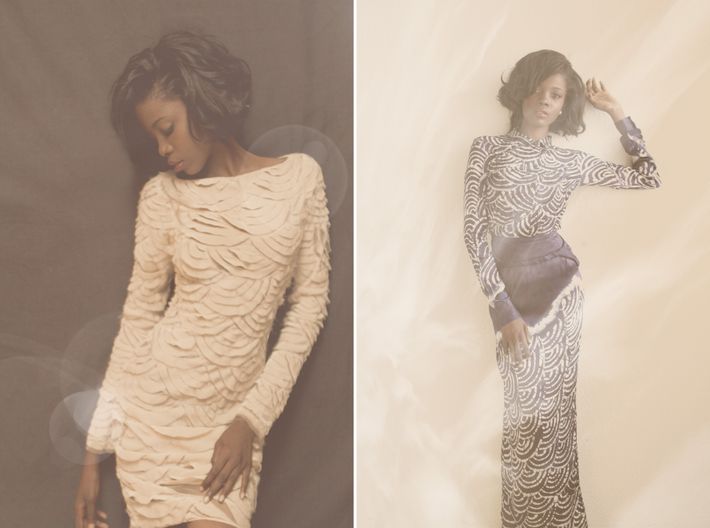 On finding meaning in clothes:
In every collection, everything means something — everything up to the last button. In Africa, we've always told stories with what we wear, and I want all my clothes to tell a story. Traditionally, there's a cloth you can wrap around yourself when you're trying to seduce a man or to say, Oh, I'm so sorry for annoying you earlier in the day or whatever.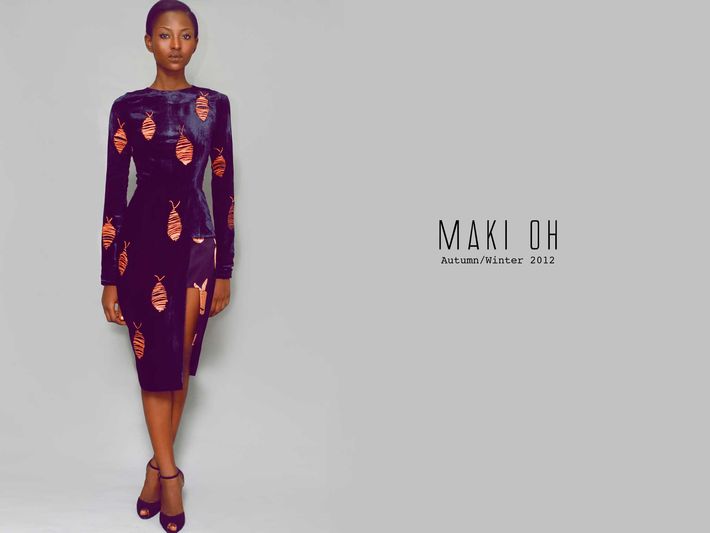 On her prints:
"One is called eja, which translates to fish, and the proverb that's it's tied to is "you reap what you sow." The way fish is sold at the market, it's twisted with the tail put into its mouth. It's almost like your tail is in your mouth now — you reap what you sow."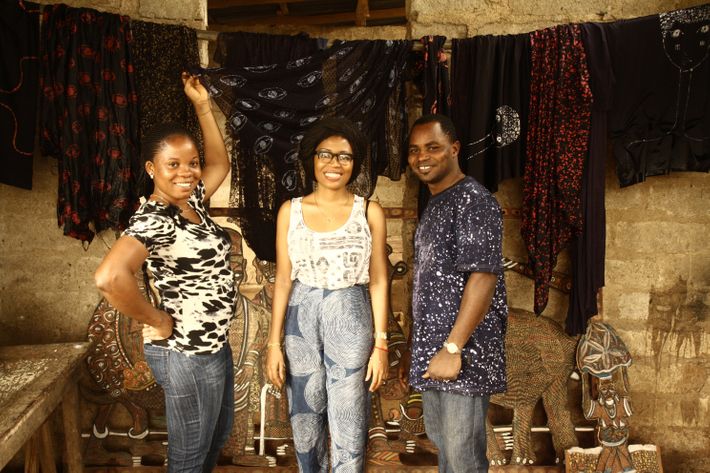 On her roots:
"I just hope I'm able to tell a different story about Africa, really. Because I'm 100 percent inspired by Africa. What the world thinks is Africa is one tiny part of it, so I hope I'm able to spread a new message."