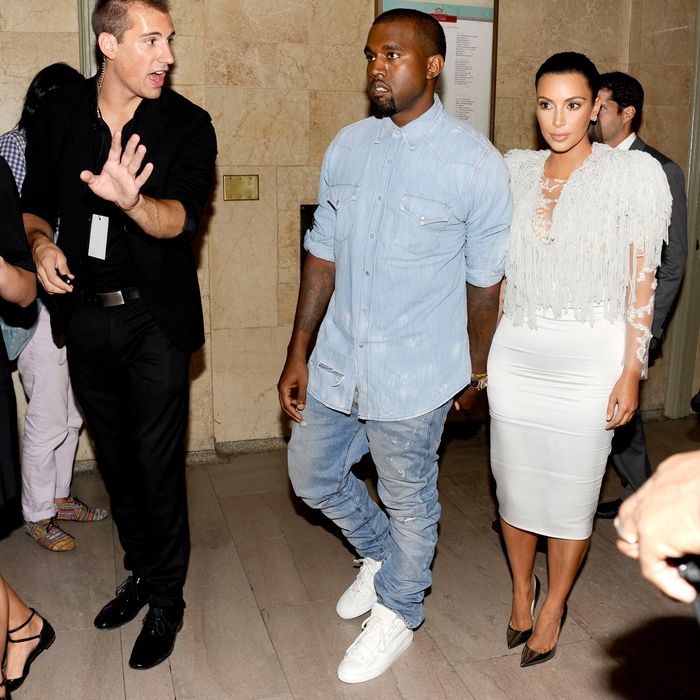 Subway grime EVERYWHERE.
Photo: Patrick McMullan
Kimye attended the Marchesa show today, surely because they wanted to check out potential wedding dresses, duh. But more importantly, the show was held in a wing of Grand Central Terminal (the entrance was sandwiched between a Vince Camuto store and Kidding Around Toys), which is probably as close to public transit as either of them will ever be again. They're probably showering as we type this.