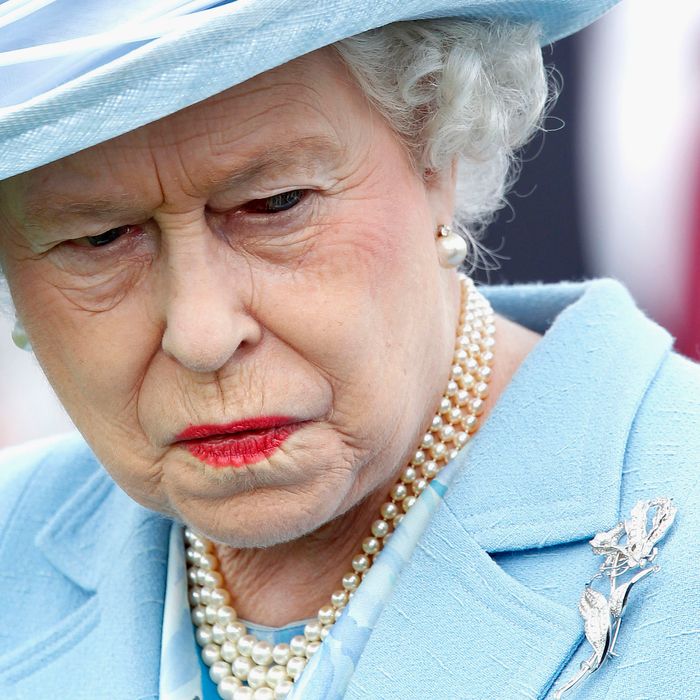 Photo: Stuart Wilson/Getty Images
These last weeks have been rough for Queen Elizabeth. First there were the pictures of Prince Harry with his royal bum on display. Then Prince Philip pulled a Britney, splaying his legs in front of photographers while going commando under a kilt. Then her beloved corgi Monty— who starred alongside Daniel Craig in the thrilling Olympics opener — and Cider the Dachshund-corgi crossbreed died. The final capstone in Queezy's pyramid of pain: Tabloid photos of Kate Middleton on spring break a romantic getaway with Wills hit newsstands. See the Queen react to the news in our slideshow.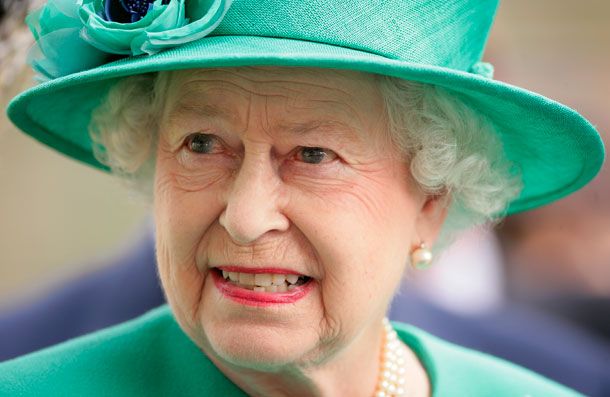 Finding Out About Kate Middleton's Topless Scandal
"Nipples? Out-of-doors?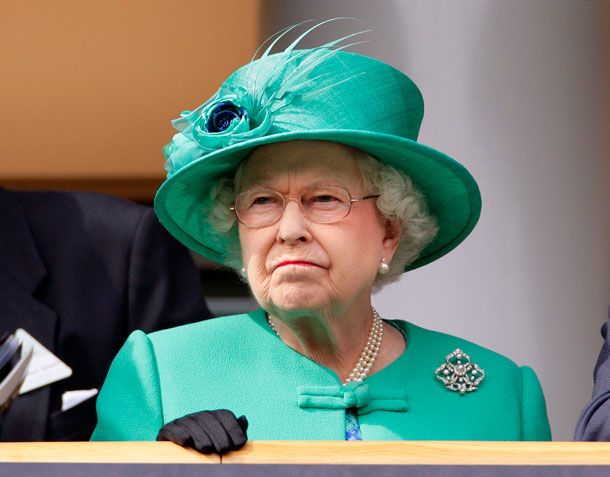 Seeing Kate Middleton's Topless Pictures
"Well. At least they're perky."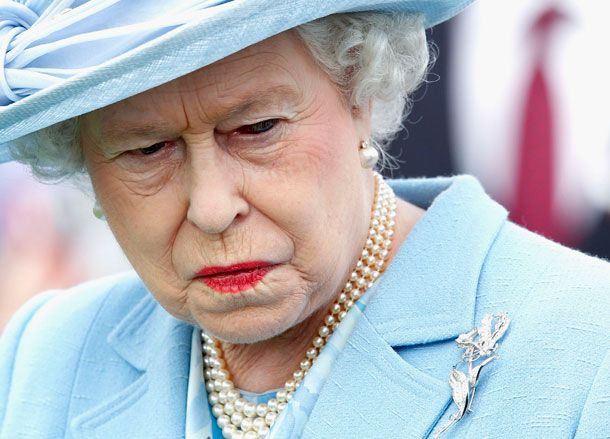 Finding Out About Prince Harry's Naked Pictures
"He is as rebellious as the wayward colonies he keeps partying in."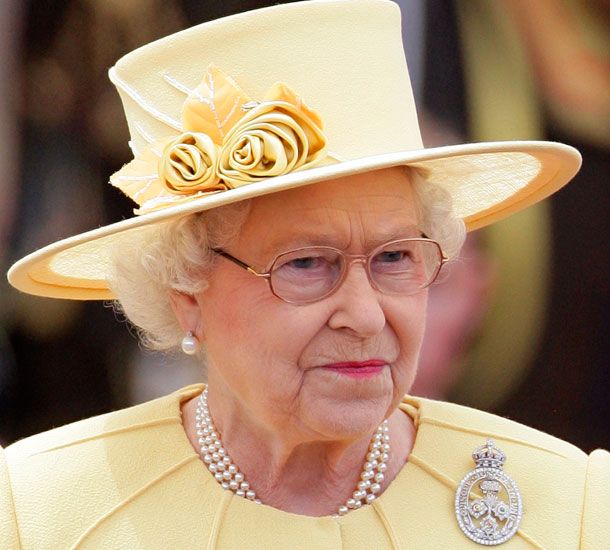 Seeing Prince Harry's Naked American Photographs
"On the bright side, no swastikas."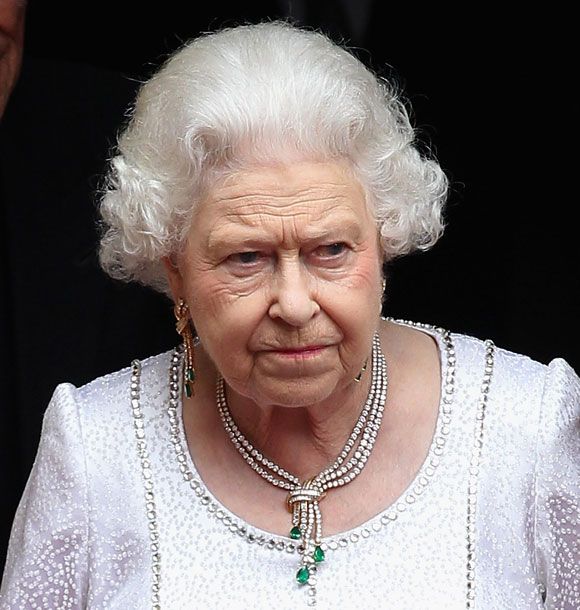 Finding Out About Prince Philip's Upskirt Kilt Picture
"Not again."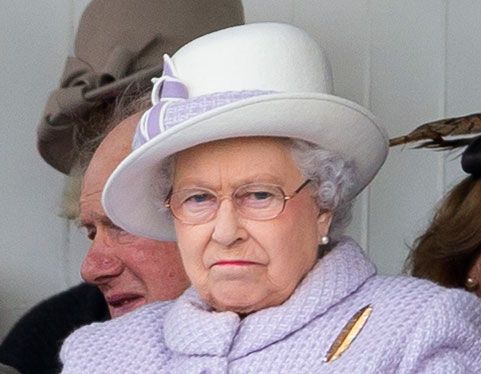 Seeing Prince Philip "Totally Flashed His Penis" in That Upskirt Kilt Picture
"It's like I'm married to a Lohan."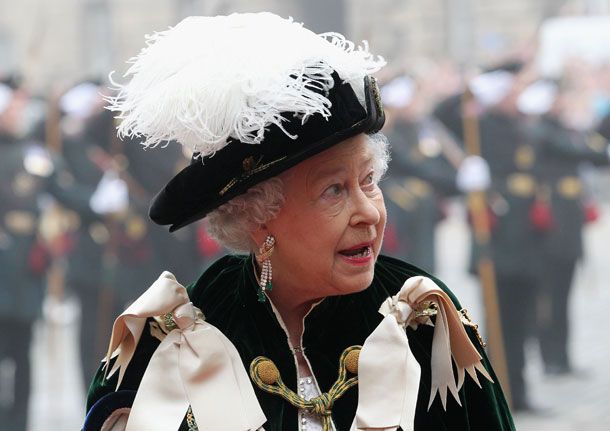 Finding Out Prince Philip's New Tabloid Nickname Is "P.P."
"On the other hand, Queen Victoria's husband had it worse."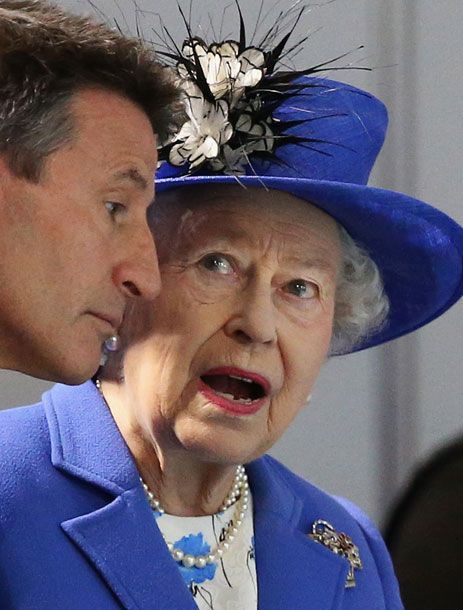 Finding Out Her Beloved Pets Cider and Monty Have Died
"Only the corgis with stripper names are left!" (Cider and Monty are survived by Willow and Holly.)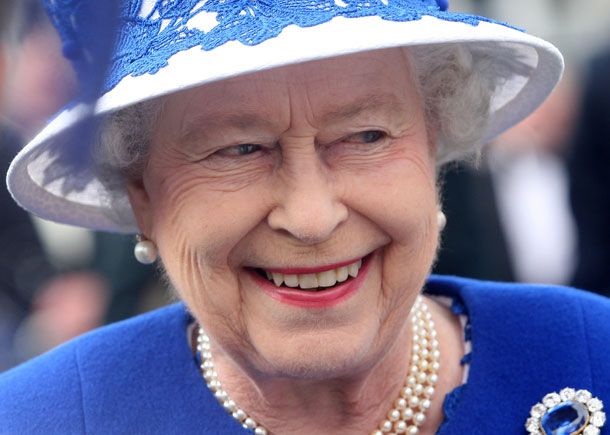 Remembering She Is Still the Queen of Motherfucking England
"I live in a palace."