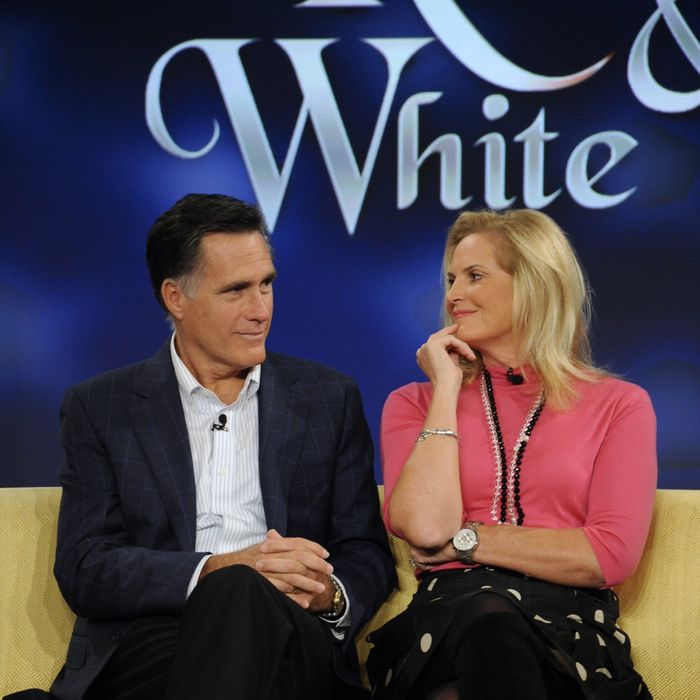 Photo: Donna Svennevik/ABC via Getty Images
President Obama has a staggering nineteen-point lead over Mitt Romney among registered female voters, according to the latest report from the Pew Research Center. Although Republicans like to remind the public that the gender gap predates Sandra Fluke and has been around since the days of Reagan, it's only getting bigger. In 2008 exit polls, Obama only had a thirteen-point lead over McCain among women, according to the Pew report. A Michigan poll found that Obama has widened the gap by nine points since August, from an eleven-point lead to a twenty-point lead, according to the Detroit News. 
Romney may be paying for some of the controversial remarks and reproductive legislation supported by fellow Republicans on the state level. According to the Washington Post, female voters in swing state Virginia are mobilizing in reaction to Republican Governor Bob McDonnell's proposed vaginal probe ultrasound for women seeking abortions. "What's different this year is that women see all this and say, 'Oh, my God, they are serious, and they might have the power to do this," Dawn Laguens, an executive at the Planned Parenthood Federation of America, told the Post.
Next month, Romney will attempt to make nice with at least five female voters: the hosts of The View. In video footage from a campaign fund-raiser leaked to Mother Jones earlier this week, Romney can be heard saying that the daytime talk show is a "high risk" media appearance because "of the five women on it, only one is conservative, and four are sharp-tongued and not conservative. Whoopi Goldberg in particular."
"If you can't handle four sharp-tongued women, how are you going to handle the country?" host Sherri Shepherd shot back on air yesterday. Conservative (and dull-tongued?) Elizabeth Hasslebeck announced that she had reached out to the campaign, and Mitt and Ann Romney had promised to return to the show in October. But they'll have a tough act to follow in the first couple, who will tape their first joint daytime-TV appearance with The View on Monday. According to ABC, President Obama's 2010 View appearance marked the first time a sitting president appeared on a daytime talk show.