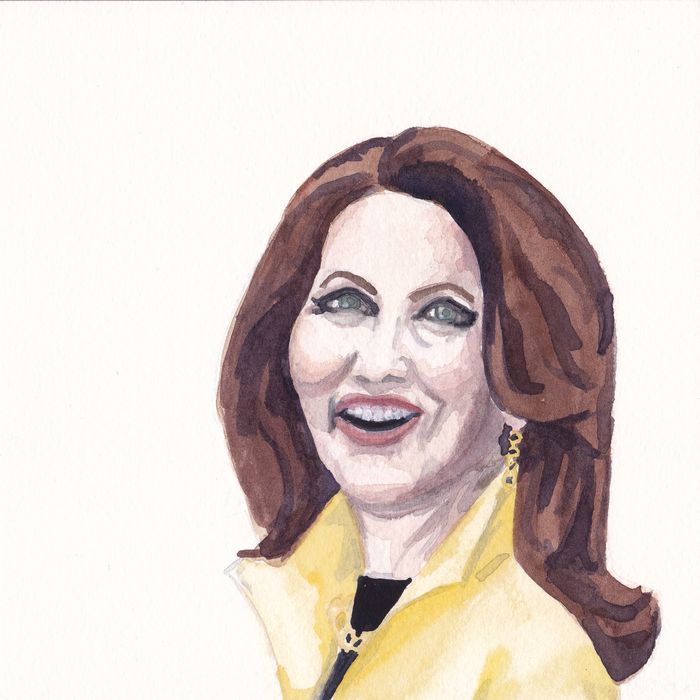 Women only make up 17 percent of Congress, but there was a moment over the summer when they threatened to occupy 100 percent of Emily Nemens's apartment. The 29-year-old artist behind Women of the 112th, Nemens spent a year and a half painting smiling, six-by-six-inch watercolor portraits of the United States' 94 female representatives and senators (including two who resigned), resulting in 47 feet of democratically elected X chromosomes.
"At a certain point, I ran out of flat space in my apartment to lay them all out," Nemens told the Cut when we reached her by phone this week. An MFA candidate in creative writing at Louisiana State University, Nemens raced to complete the project before election season, painting tiny blazers and pearls ten to twelve hours a day for most of June.
"I like working in sequence," Nemens said, "I didn't like drawing little boxes so much as related images that tell a narrative, but not necessarily as strictly as a comic book." With series of Elvis Presley and an omnivorous mouth under her belt, Nemens turned to Capitol Hill just as the Republican primary was heating up and Michele Bachmann appeared on the national stage.
"I was like, This is interesting, she looks crazy," Nemens recalled. "Especially during the debates with the makeup and the hair."
Nemens shared ten images of female legislators with us; the rest are available at her website. If you happen to be passing through Atlanta, Georgia, in October, you can see them blown up really big thanks to Billboard Art Project, and look out for male politicians next. Nemens told Tumblr's Storyboard that she's drawn to the purples and pinks in older male politicians' complexions. 
Rep. Michele Bachmann (R-MN)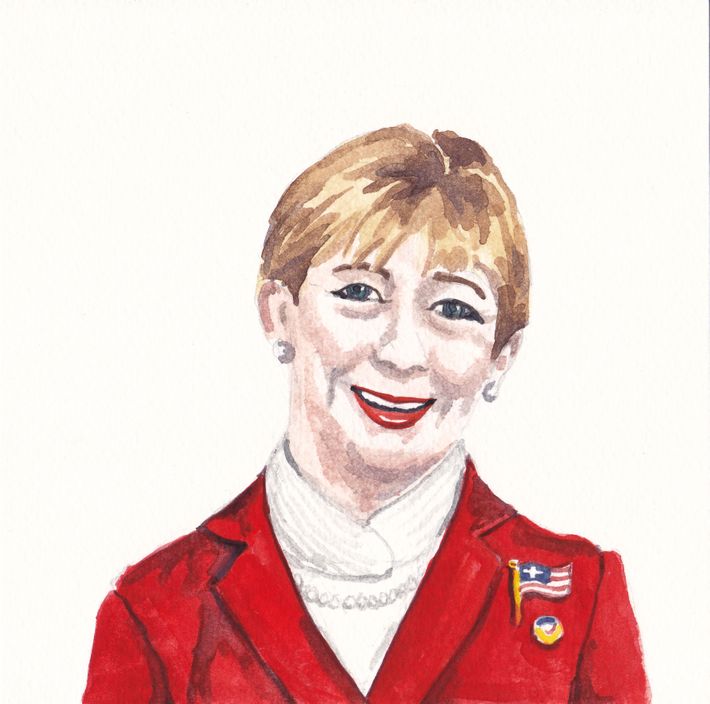 Rep. Carolyn McCarthy (D-NY)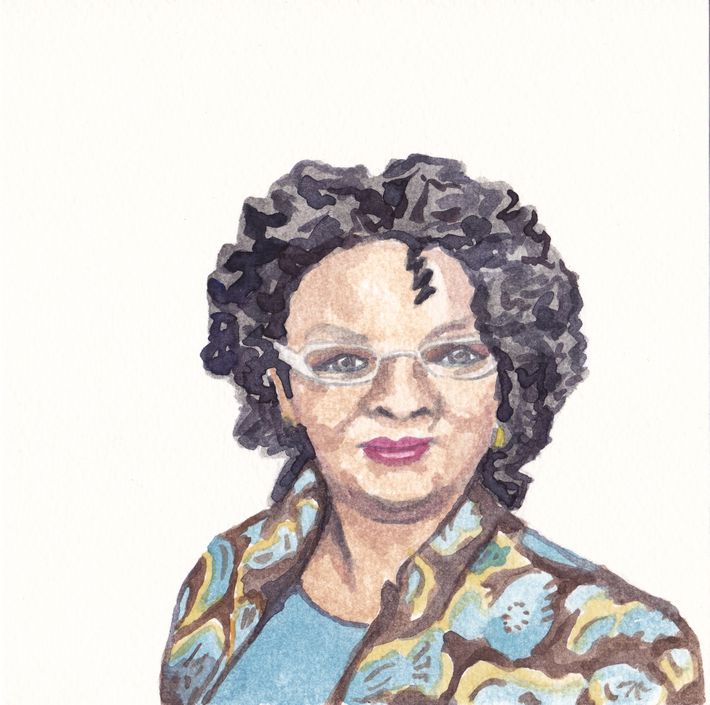 Rep. Gwen Moore (D-WI)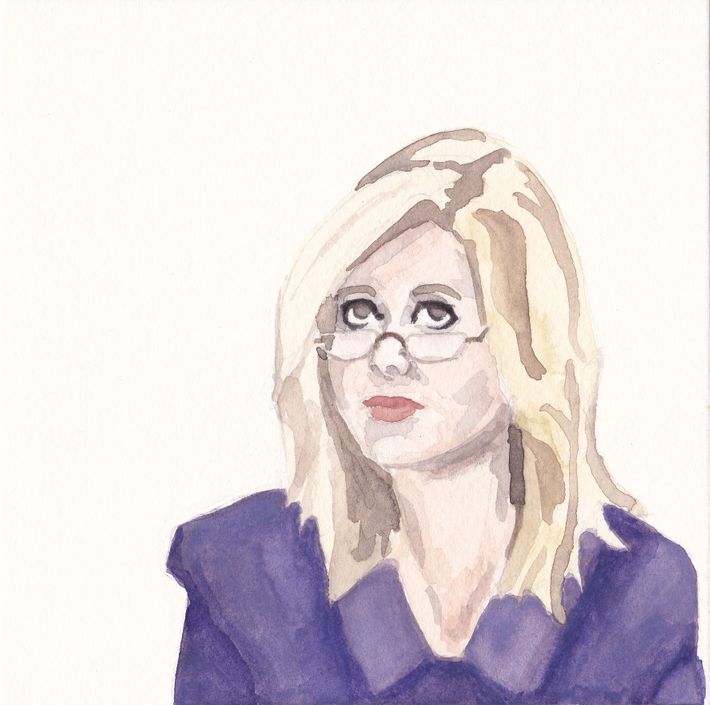 Rep. Marsha Balckburn (R-TN)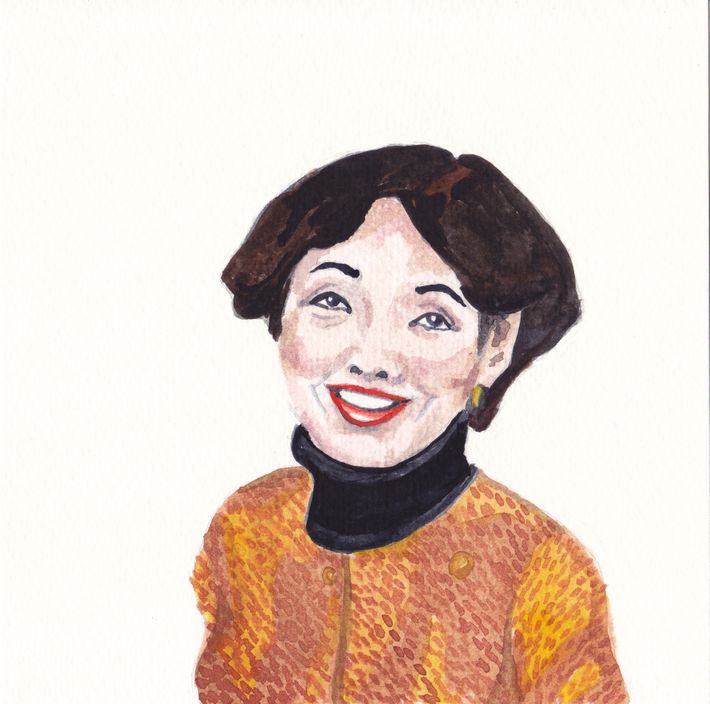 Rep. Doris Matsui (D-CA)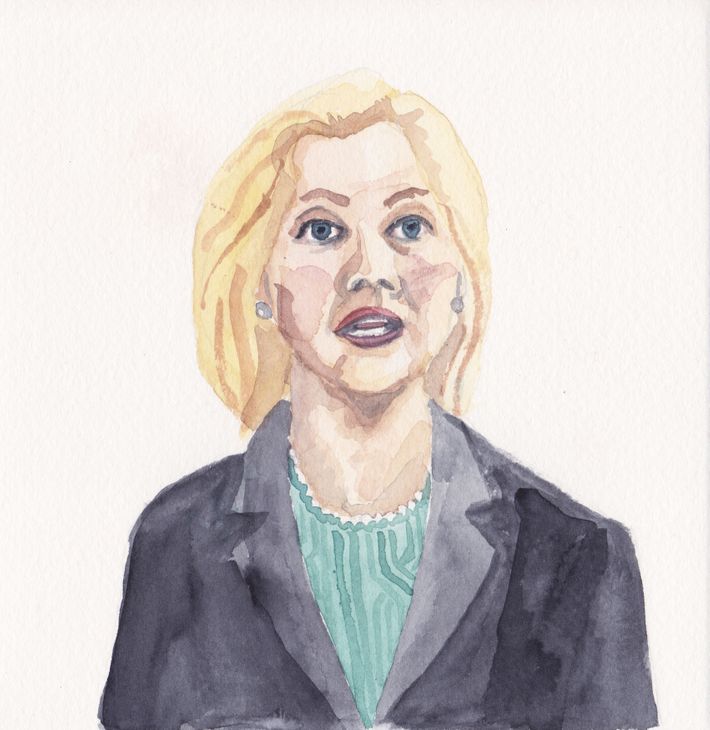 Sen. Kirsten Gillibrand (D-NY)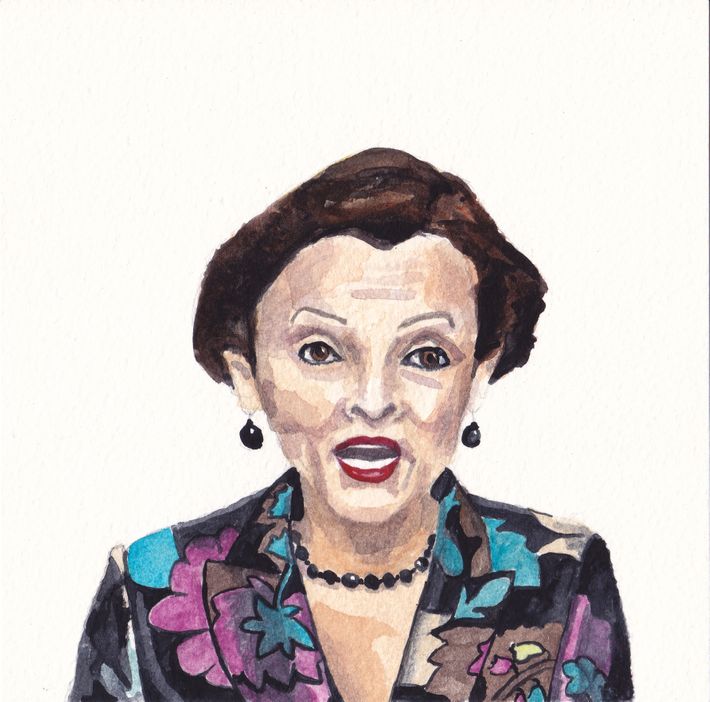 Rep. Nydia Velazquez (D-NY)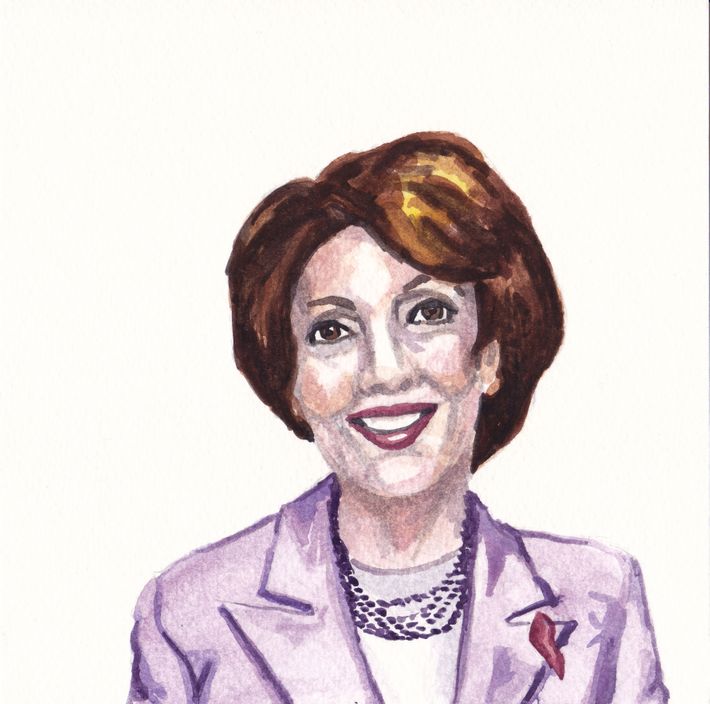 Minority Leader of the House Nancy Pelosi (D-CA)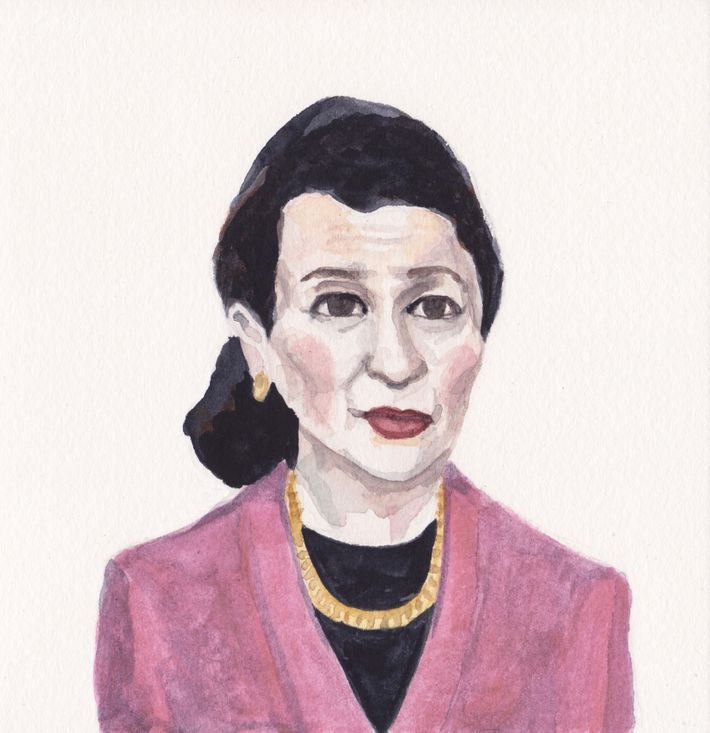 Sen. Olympia Snow (R-ME)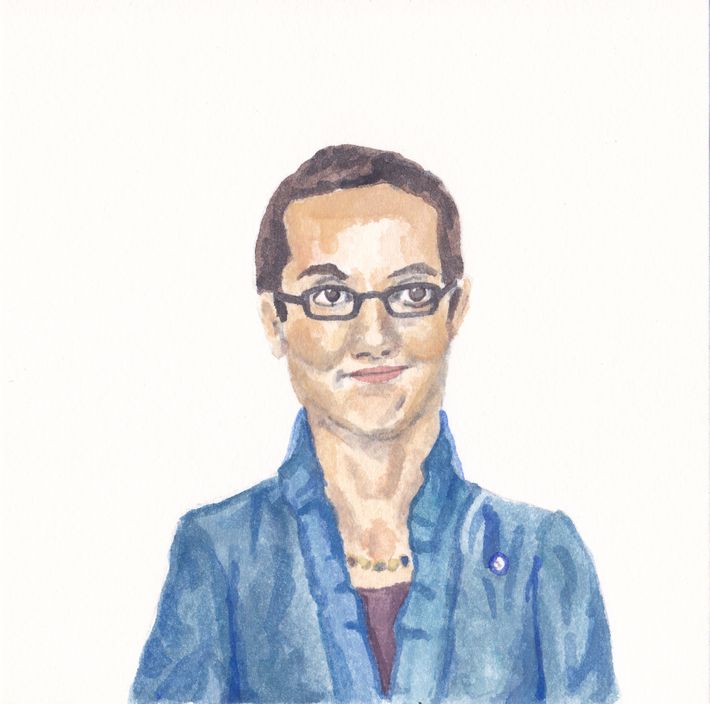 Former Rep. Gabrielle Giffords (D-AZ)