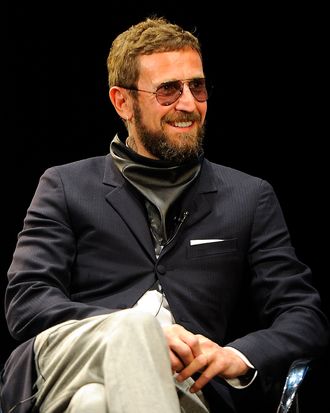 Photo: Andrew H. Walker/Getty Images
According to WWD, the ex-creative director of Yves Saint Laurent was tapped by the Italian luxury house to "rev up its core men's line and runway show, plus re-invent and ignite its Agnona women's wear franchise" (italics, ours). Pilati's specific title is head of design at Ermenegildo Zegna and creative director of Agnona, and he'll oversee the former's fashion show and that of the couture collection. His start date is January 1, so his first designs — menswear and cruise offerings for Agnona — should be on the runway next June.
A source said Pilati was drawn to Zegna for its "savoir-faire with elite fabrics like alpaca and vicuna, and its manufacturing prowess," and Gildo Zegna, CEO of the Zegna Group, remarked, "I'm thrilled to have Stefano in our group as he brings great talent, invaluable experience and enormous enthusiasm." How could Pilati turn down such praise? The last person to publicly use the words happy and Stefano Pilati in a sentence was Pierre Bergé, as in, "I am happy that Stefano Pilati is gone." So, congrats to all!