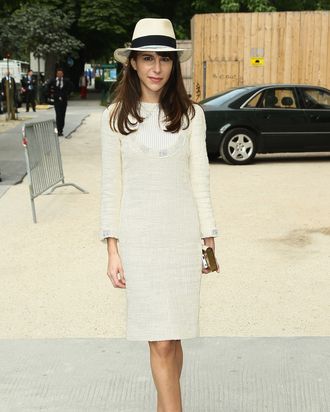 Caroline Sieber at the Chanel couture show.
Photo: Julien M. Hekimian/Getty Images
The Chanel ambassador has announced her engagement to her boyfriend of five years, financier Fritz Von Westenholz. If she's set a date or asked Karl to design a dress for her yet, she's certainly not going to be so déclassé as to admit it.