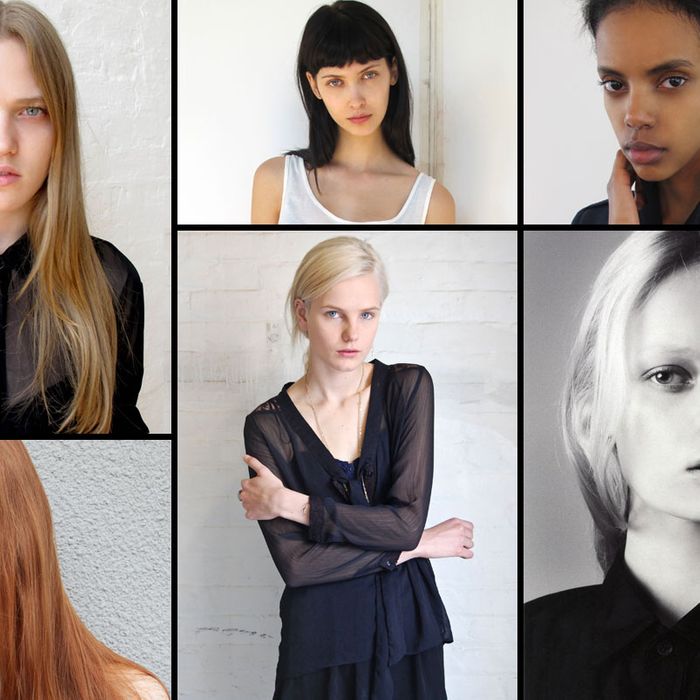 Though it may be difficult to imagine, there was a time when even Kate Moss was unknown, and Jourdan Dunn was simply another girl in the crowd. With New York Fashion Week starting tomorrow, there are plenty of models chomping at the bit to become the next big names. From former police officer Tamara Weijenberg and basketball player Grace Mahary to Elle Fanning lookalike Nastya Kusakina and Stef van der Laan, who — fun fact! — made a cameo on MTV's The City, we've rounded up ten up-and-comers poised to have breakthrough seasons. Click ahead for the full list, and then click through again and again, so you get used to seeing 'em around.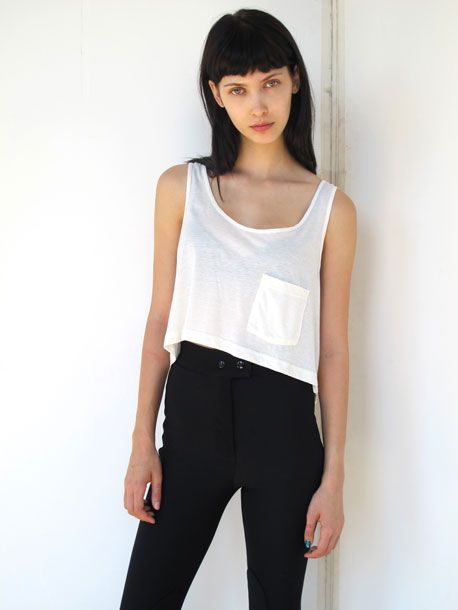 Amanda Hendrick
This 22-year-old from Airdrie, Scotland, will be one of the season's heavy hitters. She first demonstrated her potential a few years ago, walking at Harvey Nichols's spring 2009 show and reportedly booking face time with Karl Lagerfeld. She gained momentum on the spring 2012 runways, walking in fifteen shows including Balenciaga and Jean Paul Gaultier. And for fall 2012, Hendrick took turns for DKNY, Helmut Lang, Vivienne Westwood, and Oscar de la Renta. The latter seems to particularly like her, nabbing Hendrick again for his 2013 resortwear. We wouldn't be surprised to see the Women model clad in the designer's spring 2013 collection come Tuesday.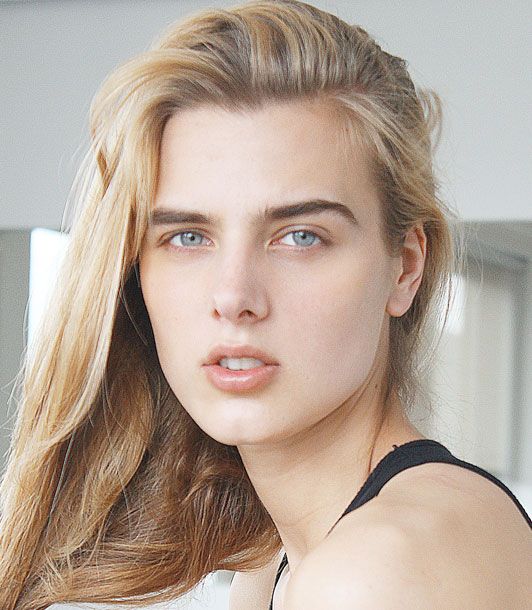 Tamara Weijenberg
Not often does a televised modeling competition produce talent quickly — or at all — but the 2011 winner of Holland's Next Top Model is challenging those odds. After signing with Touché Models Amsterdam and starring in a Max Factor campaign as part of her prize package, the 19-year-old Apeldoorn native made her runway debut at Amsterdam International Fashion Week, walking for Sage & Ivy and Dennis Diem. Weijenberg ultimately signed with Elite and booked a handful of editorials (Elle, Chaos, and the inaugural issue of Document magazine, among them), and posed for both Acne and Alexander Wang's resort 2013 lookbooks. Everyone on the Internet agrees: This girl looks like a young Brooke Shields. Also of note: She used to be a police officer.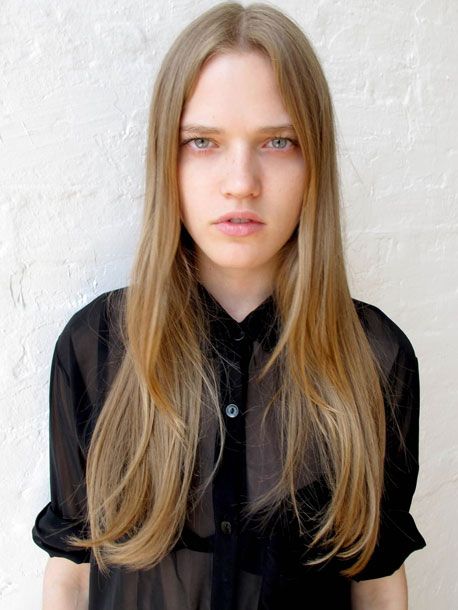 Milana Kruz
Discovered by Larisa Models, the Russian native signed with Avant Model Agency and made the rounds at Moscow Fashion Week before being scooped up by Women. She walked in four shows (including Lanvin) for spring 2012, and a few weeks later, both Russian Vogue and L'Officiel came calling. For fall 2012, the gray-eyed 19-year-old booked seven slots, including 3.1 Phillip Lim, Alexander Wang, Thakoon, and Missoni. You may have also spotted her in May's Interview Russia or August's W.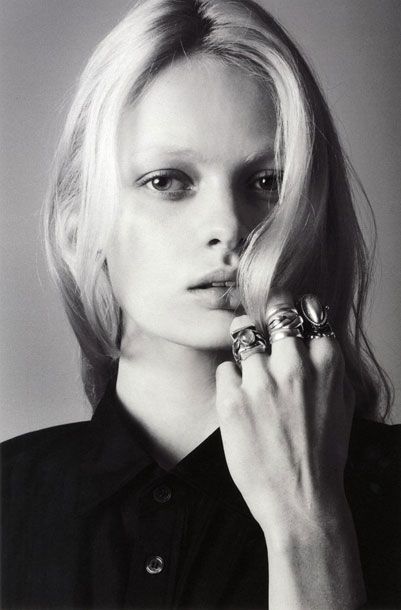 Stef van der Laan
The Netherlands native earned her Fashion Spot thread back in 2006 when her pictures were published in Dutch Elle and Starstyle magazine. She made her New York Fashion Week debut at Christian Cota's fall 2009 presentation, also walking for Zero + Maria Cornejo and Sophie Theallet and popping up in Vogue Italia and on MTV's The City. This year, the IMG model seems positioned for a big breakthrough, having booked Givenchy's fall 2012 show and campaign (and the brand's resort 2013 lookbook), Chanel cruise and haute couture, Carine Roitfeld's all-black Cannes affair and a spread in CR Fashion Book, the July cover of V, and more. Basically, the only question is which major exclusive she'll nab for spring 2013.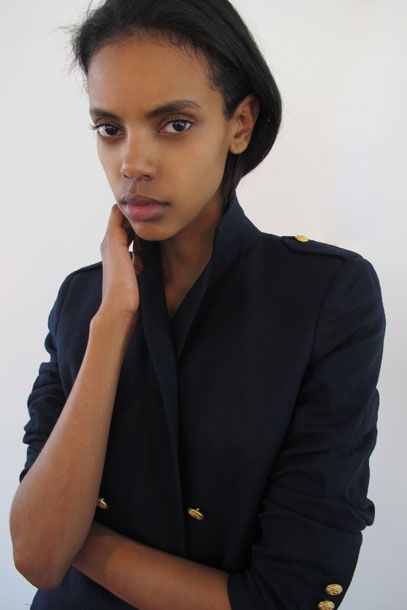 Grace Mahary
The Cut met the Alberta, Canada, native in May, and she told us about dropping basketball for the runway after an opponent on the court knocked in one of her teeth. Upon signing with Elmer Olsen, the 22-year-old wound up in Paris, where she booked a Givenchy exclusive for fall 2012, followed by the brand's haute couture show. So, will Riccardo Tisci keep the Ford model all to himself for spring 2013, or will she add a bunch of designers' names to her docket? Neither one sounds like a bad option.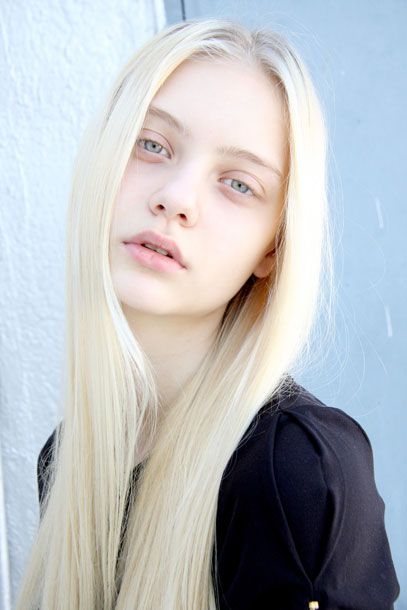 Nastya Kusakina
Five foot eleven with blonde hair and green eyes (a taller Elle Fanning, anyone?), the 17-year-old has already caught the attention of makeup powerhouses like Sephora, Urban Decay, and M.A.C. Her runway work hasn't been half-bad, either: For fall 2012, she walked for Givenchy, Louis Vuitton, Maison Martin Margiela, and Alexander McQueen, and opened Raf Simons's final show for Jil Sander. She joined Simons again at his couture debut for Dior. The Russia native is sure to be a designer's dream this season, and remains the topic of blogosphere chatter. If worst comes to worst, the Women model can sit front row at Rodarte, smile for the cameras, and have everyone fooled.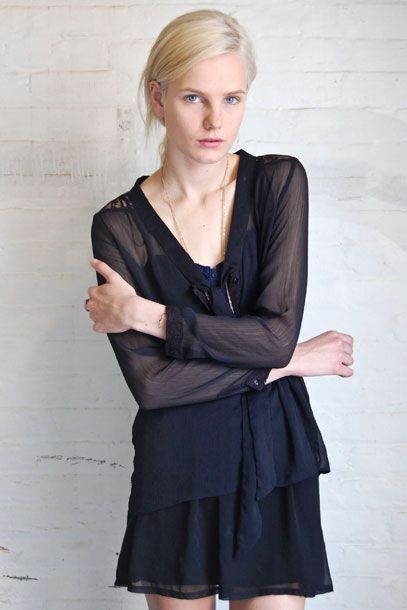 Anmari Botha
There was a bit of a lapse between Botha's discovery at age 12 and her first jobs at New Zealand Fashion Week last year, but since the Kiwi got started, she's booked only big-name shows: think Giambattista Valli and Givenchy haute couture 2012, followed by a Givenchy exclusive for fall 2012 and 3.1 Phillip Lim's resort 2013 lookbook. On the last couture circuit, she turned up at Armani Privé and Jean Paul Gaultier, and closed Maison Martin Margiela — not that you could tell, naturally. The IMG model also worked in an editorial for Wonderland's April/May issue, and was apparently already spotted at the Altuzarra casting. So you'll probably see her there.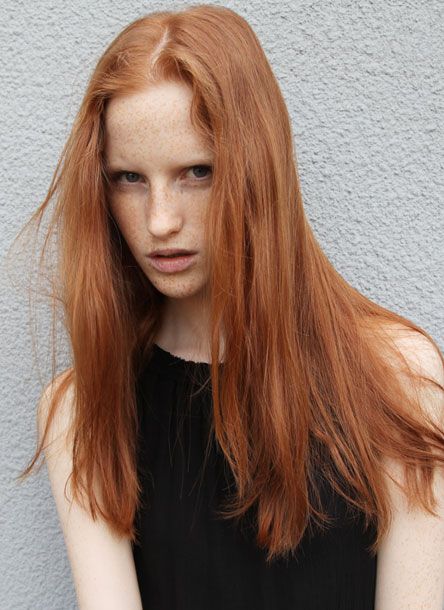 Magdalena Jasek
The Poland native made her debut during the fall 2010 season, walking for the likes of Maison Martin Margiela, Manish Arora, and Jean Paul Gaultier. She booked a several fall and haute couture shows the following year, along with editorials for Amica and Vogue Brazil, before going off the grid. The Marilyn model made her return in May's Schön! magazine, posing for a dramatic "Happy Widow" spread, photographed by Rasmus Mogensen. The pictures on the redhead's spring 2013 card look like she means business — get ready to see that hair flowing around on the runways.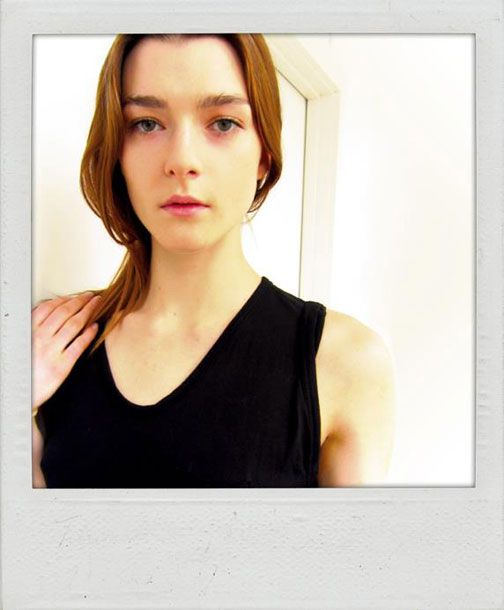 Zenia "Zen" Sevastyanova
After hitting the fall 2010 runways for Betsey Johnson, Jeremy Laing, and Christian Siriano, Zen booked editorials for Oyster, U, and Elle Russia — and then laid low for a while. The Russia-born, Poland-raised up-and-comer resurfaced at Preen's fall 2012 show, followed by appearances at Prada, Hermès, Chanel, and more. With couture and resort under her belt, she fronted the July issue of Dazed & Confused, telling the magazine, "I enjoy the rush [of modeling] very much, but it requires me to go 'in the zone' of supreme awareness and concentration." The IMG girl also made a cat video, a clear indication of her forthcoming success.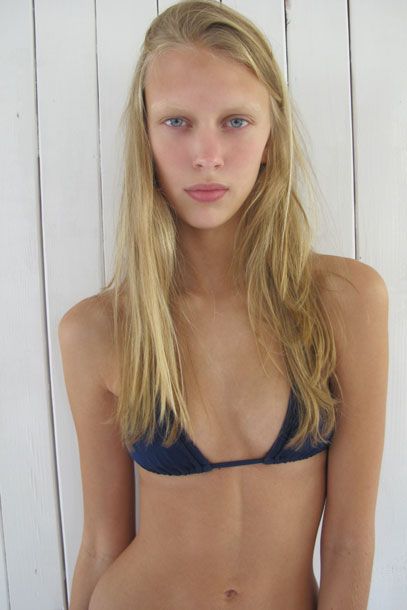 Juliana Schurig
Modeling on-and-off for the last few seasons, the New Jersey girl took turns at Miu Miu resort 2010, Tuleh spring 2010, Jen Kao fall 2010, and more, and booked spreads in Teen Vogue, Elle Italia, French Revue des Modes, Nylon, and Glamour Germany. While it's hard to believe she hasn't been, well, everywhere, Schurig's had a good reason: The 18-year-old decided to focus on high school. How … smart! She's with Ford full time now that's she's graduated, so expect to see her on a number of spring 2013 runways making use of her versatile look.