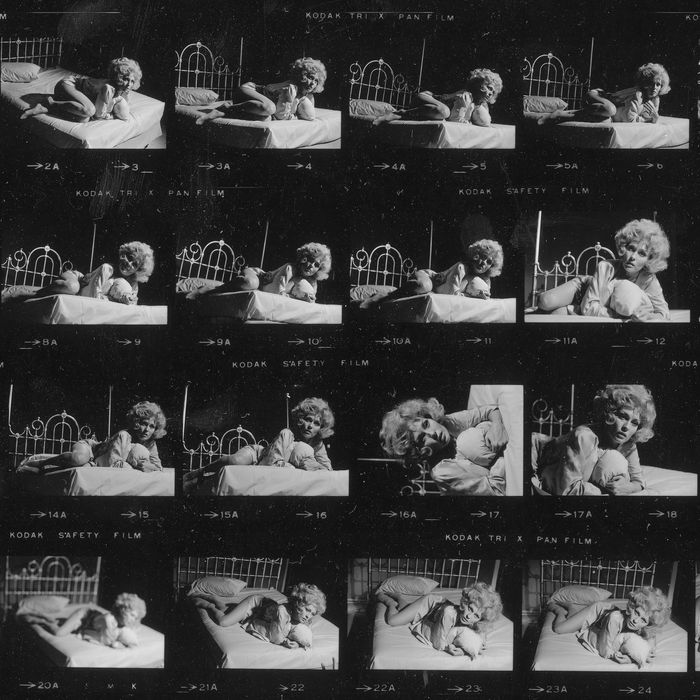 Photo: Inge Morath/Magnum Photos
The latest installment in our weekly series of vintage contact sheets, featuring never-before-published images from the Magnum archives.
Perhaps best known for her role as Bonnie Parker in Bonnie and Clyde (that beret! that scarf!), Faye Dunaway went on to star in numerous films in the late sixties and early seventies, such as The Thomas Crown Affair, Chinatown, and Network, taking home an Oscar for Best Actress for her performance in the latter. See her here in 1974, photographed by Inge Morath on the set of Arthur Miller's After the Fall. As the character Maggie, Dunaway was thought to be channeling Miller's former wife Marilyn Monroe in the semi-autobiographical work. Click on the image to enlarge, then zoom around to get the full Faye cheekbone experience.