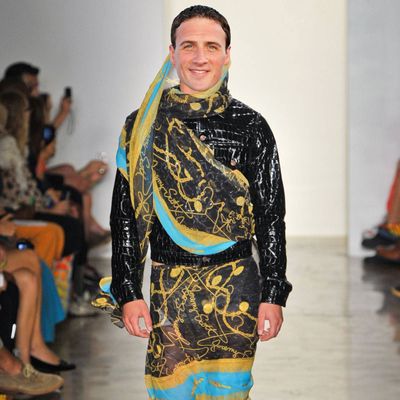 Did you even stop to wonder why Ryan Lochte, one of the most ubiquitous and fawned-over attendees of New York Fashion Week, was actually there? His presence couldn't possibly have been motivated by shameless self-promotion, or the opportunity to brush shoulders (or knees) with Paris Hilton, Anna Wintour, and us, so the obvious answer is that he was here to do some shopping! From front-row dancing at Ralph Lauren to bromancing Conor Dwyer at Jeremy Scott, our favorite "jeah"-spouting swimmer was mentally adding items to his spring 2013 shopping cart. As a future designer himself, it makes total sense that Lochte would go to a show like Ralph Lauren, where he could play off menswear-inspired looks as actual menswear, but at shows like Milly and Rebecca Minkoff, we have to assume he was shopping for his mother, sister, or … future girlfriend!? Click ahead to see Ryan and his dream girl wearing looks from the spring 2013 runways.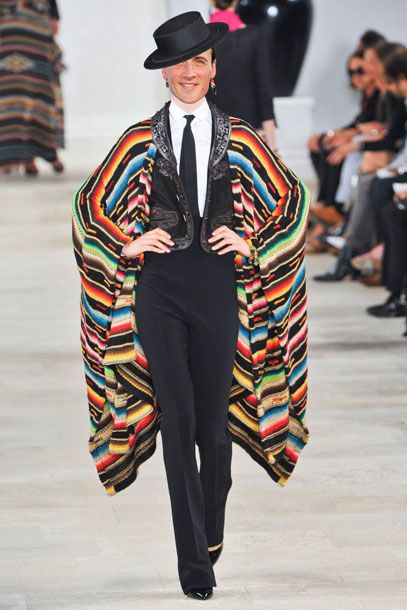 Ralph Lauren
From #jeah to Olé!¡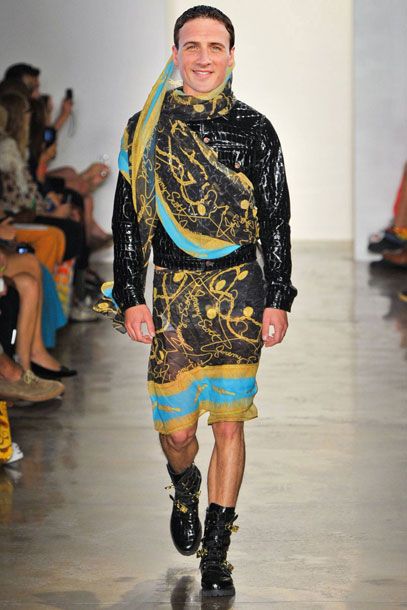 Jeremy Scott
Sheer pants are the next best thing to speedos.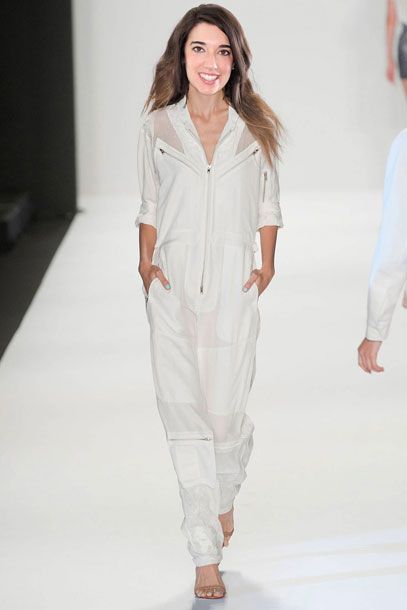 Rebecca Minkoff
If he likes a gal in white jeans, he must love a lady in a white jumpsuit.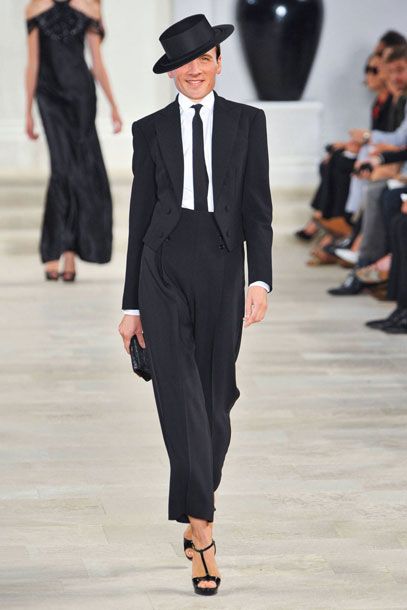 Ralph Lauren
Only a true bro can pull off high-waisted slacks.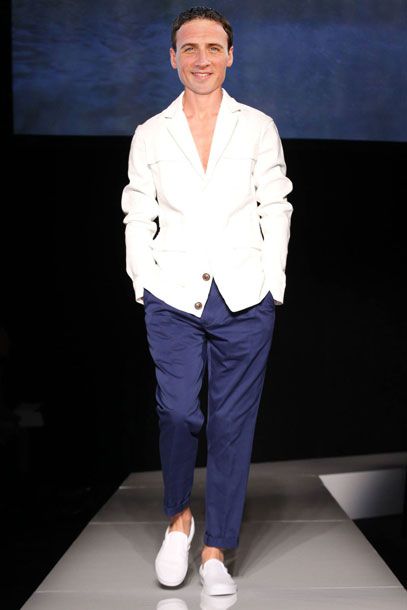 Joseph Abboud
Just a casual, pectoral-peeking sweater look.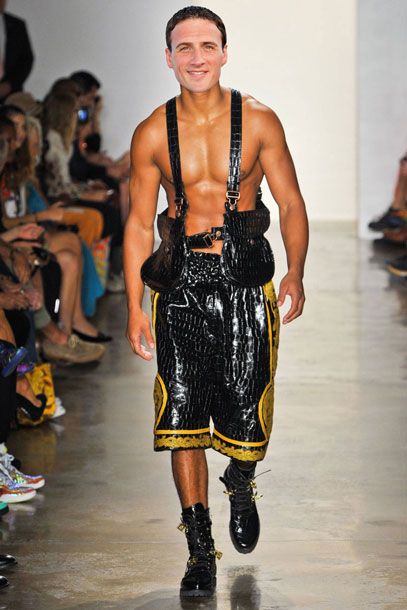 Jeremy Scott
This look says, I just got out of the pool and am ready for a full day of hosing things down and rescuing kittens from trees.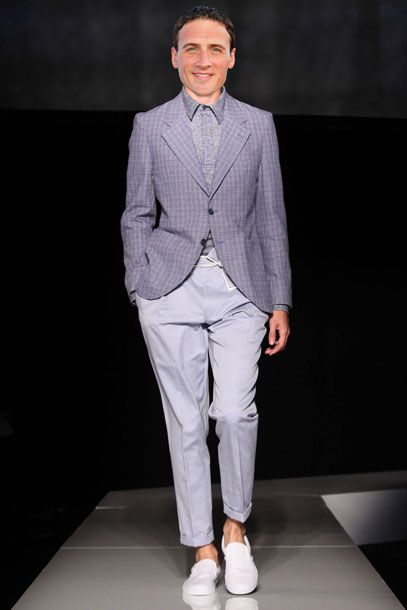 Joseph Abboud
He's calling it now: Ankles are the new abs.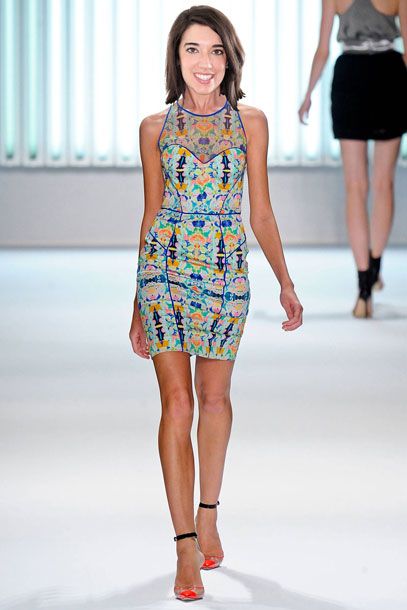 Milly
Okay, I was going to make a scuba-related joke about this look, but goddamn, do I wear that dress well or what?!