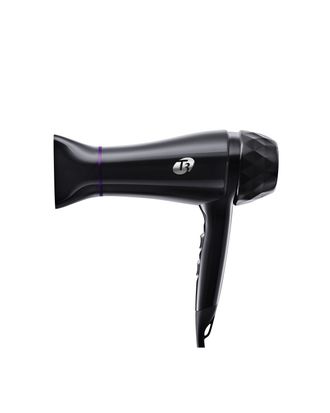 Q: My drugstore brand blow dryer just broke. Should I invest in a higher-end hair dryer?
A: The day your hand grips the sleek handle of a high-level hair dryer is the day you'll never want to go back to a drugstore version. Aside from superior design, more expensive versions also have advanced motors that blast air with greater power at just the right temperature so they won't dry or damage follicles. Plus, this makes your morning routine faster. And while most hair dryers these days have ion capabilities — which shoot out negatively charged air to beat frizz — professional dryers typically shoot out more particles or have an option to turn off ions when you want a more voluminous look. Maybe the worst thing about cheap dryers is how they constantly overheat, creating that lovely burning smell. Professional dryers won't do that, because they are created for stylists to use repeatedly all day.
Super Solano X ($159, Solano Power): Known for its super speed, the infrared technology dries follicles from the inside out.
Sedu 6000i Revolution Dryer ($159.99, Folica): If you want a sleeker style, turn on the ion blaster and you'll aim millions of negatively charged particles at your soon-to-be frizz-free head.
T3 Featherweight Luxe 2i Hair Dryer ($250, T3 Micro): A backstage mainstay during Fashion Month, this one has the power of two motors without any added weight. The company's signature tourmaline technology uses the gemstone's ionic charge to cut down on static, add shine, and reduce frizz.