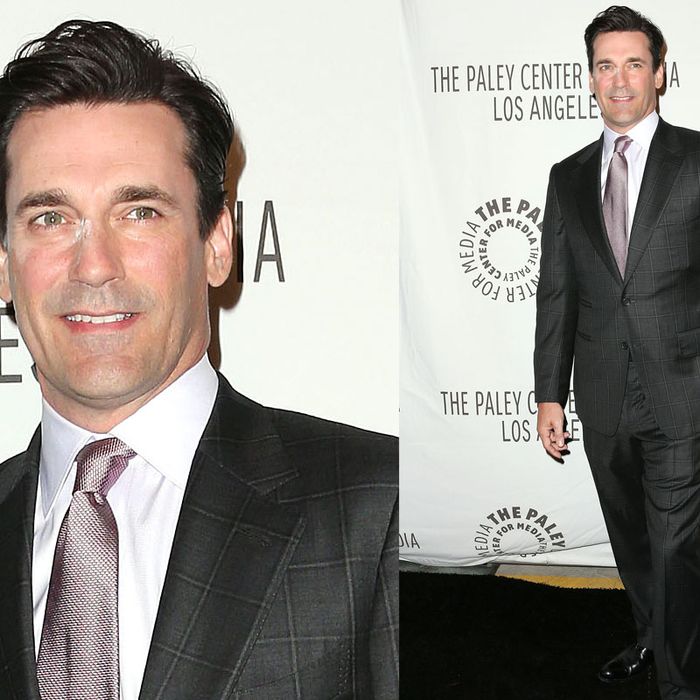 Jon Hamm attended a benefit for the Paley Center in Los Angeles last night and brought his famous penis as a plus-one. After all, it's been overdue for a public outing of late — and you know it's there just about waving "hi" to the photographers, even while you ask your boyfriend if he can see it and he blushes and says "ew, no, why would you ask that?" but he's still totally looking at the peen while claiming to be outraged.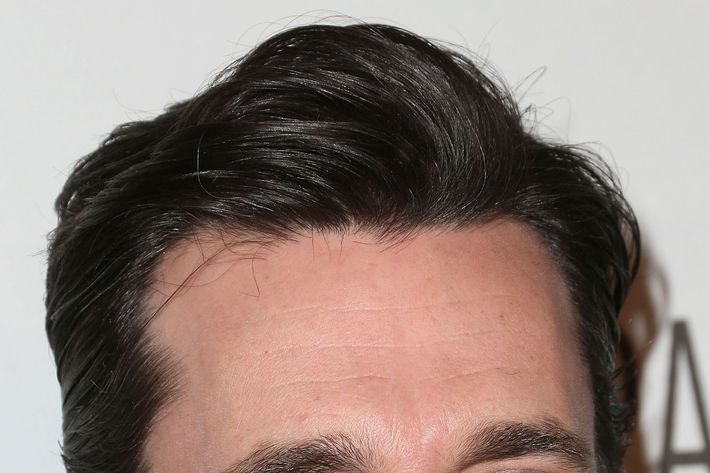 Jon's makeup artist valiantly tried to upstage his phallus by creating another awkward focal point: errant powder dusted around his eyes and the bridge of his nose. It's sort of like he'd been up close and personal with a mime — or a bag of flour— but it's actually an all too common red-carpet booboo involving shine-reducing powder. (And it has nothing to do with Russell Brand, also in attendance at the Paley Center event.) But the makeup artist's efforts were for naught …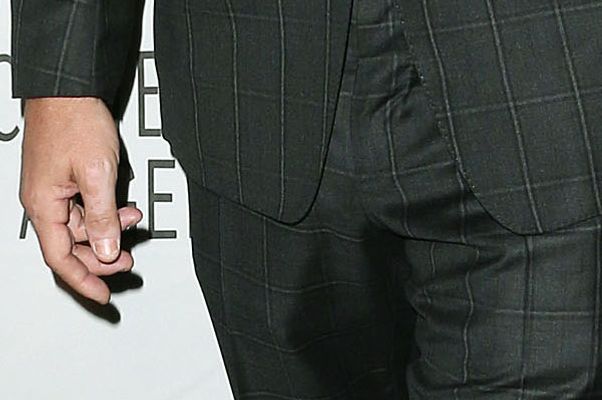 For some ludicrous reason, however, no photographer thought to hit super-zoom on the crotch. You'll have to make do with this non-zooming image. Hamm's bone will not be overlooked.