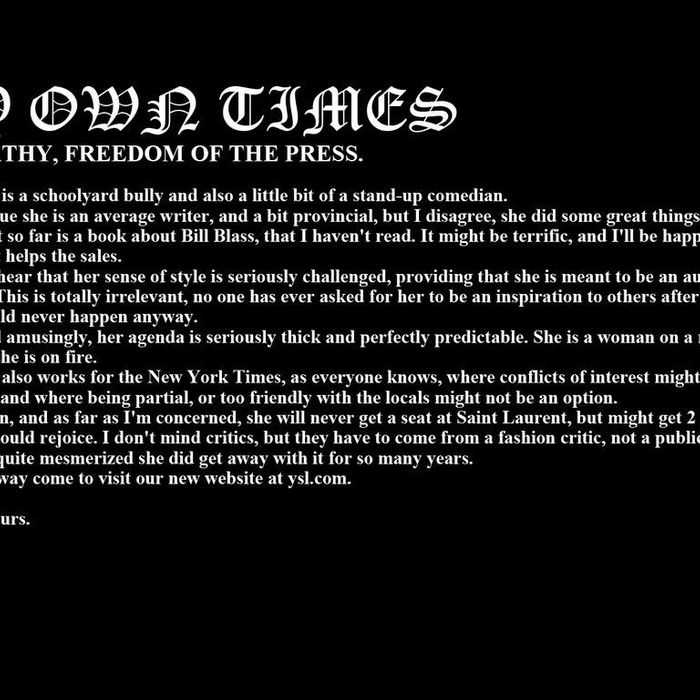 Perhaps displeased with Horyn's review of his Saint Laurent show — the one that the Times writer typed "based on digital images," which she didn't find particularly impressive — Slimane pulled a page from September 14's WWD, posting an open letter, entitled "My Own Times" (in ye olde Gothic fonte, for effect), to her on Twitter. It begins, "Miss Horyn is a schoolyard bully and also a little bit of a stand-up comedian," and goes on to call "her biggest achievement" a "book about Bill Blass" and her personal style "seriously challenged." And:
In conclusion, and as far as I'm concerned, she will never get a seat at Saint Laurent, but might get 2 for 1 at Dior. She should rejoice. I don't mind critics [sic] but they have to come from a fashion critic, not a publicist in disguise. I am quite mesmerized she did get away with it for so many years.
But not nearly as mesmerized as we are by Slimane's Babycat screensaver (!) on YSL.com, which he encourages readers to visit as his sign-off.