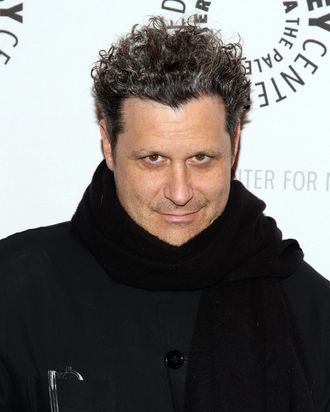 Photo: Rob Kim/2012 Rob Kim
Today, Fox News's Pop Tarts blog posted a fascinating (rhetorical) question: "Is Anna Wintour pressuring designers to steer clear of Ann Romney?" Apparently, some fair and balanced soul noticed that Thom Browne tweeted about Michelle Obama's decision to wear one of his looks to the third debate, while éminence grise Oscar de la Renta didn't have much to say about dressing Ann Romney. Nor did his PR Girl, so, writes Pop Tarts, "many [are] questioning whether or not outspoken Obama supporter Anna Wintour is keeping stylists and designers away, silently threatening their standing should they endeavor to promote their outfitting of the wife of a Republican presidential hopeful."
It continues:
Over the past year, the Vogue matriarch — who many say has enough power to make or break fashion careers — has become one of President Obama's leading financiers. Wintour has raised over half a million dollars for the incumbent, hosted numerous lavish dinners in his name and even enlisted designer pals like Marc Jacobs and Thakoon Panichgul to design pro-Obama products.
… holding them hostage in the basement of 4 Times Square, with nothing but bread (carbs), tap water, and old copies of Self; however, somehow, Isaac Mizrahi managed to get the following message to Hollywood Life:
"I would love to see Ann Romney in more of my clothes, I'm just going to be bold face and say that," he joked.
File under: Alaïa. In Wintour's binders full of men.