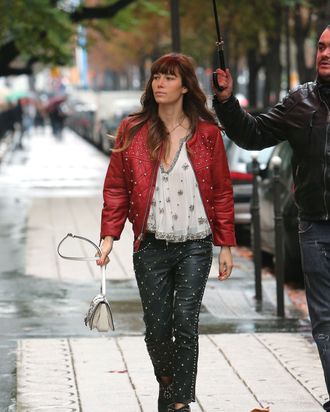 Jessica Biel.
Photo: KCS / Splash News
Jessica Biel was went shopping in Paris yesterday wearing a red leather jacket, studded leather pants, and an embellished white blouse, all by Isabel
Marant. She accessorized with ankle boots and a white bag, also by the designer. Of course, none of it got wet thanks to her handy umbrella-carrying attendant.