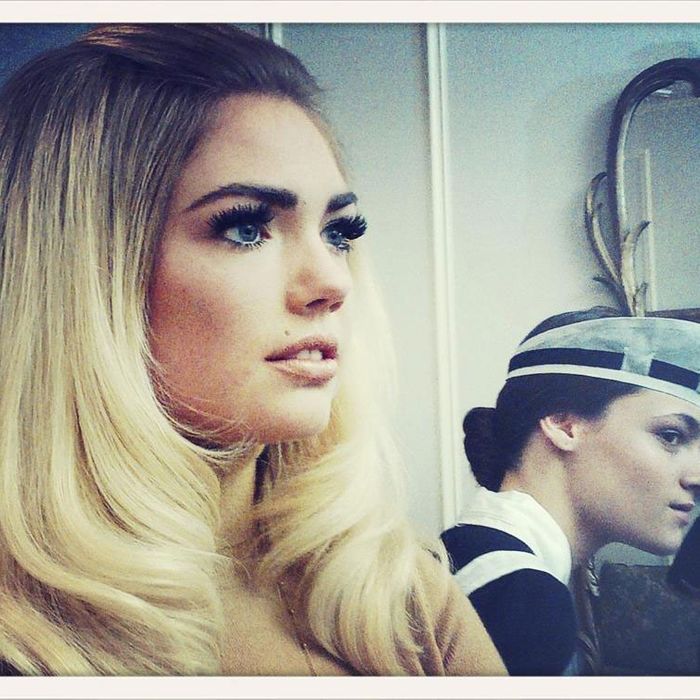 Kate Upton's Bardot shoot.
Photo: Kate Upton/Twitter
As one of the few models in high fashion with truly large breasts, Kate Upton's Brigitte Bardot–styled shoot was inevitable. (Her busty cohort Lara Stone has gotten the Bardot treatment so many times that even she thinks it's gotten old.) Upton tweeted a photo today from a V magazine shoot that had her Brigitte-ed up in barrel curls, huge false eyelashes, and a sixties-style white bra. It surely won't be the last time.