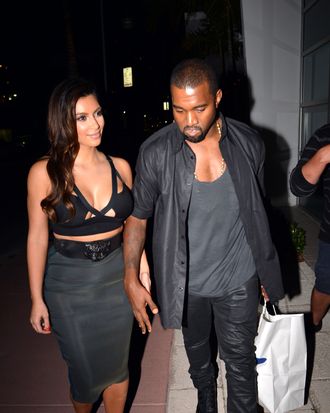 Kim Kardashian and the skirt.
Photo: Brock Miller/Splash News
While the rest of Twitter was ensconced in the second presidential debate last night, Kim Kardashian was examining photos of herself in a see-through Lanvin skirt and posting them to her website. "OMG one of my fav outfits!" she wrote beneath the photo. "I wore a lanvin skirt (UMMMM I didn't know it was see through! Yikes!) A Lanvin sick new belt!!!! And this cool top, can't remember who makes it." She then posted her entry to Twitter, adding that she'd lost six pounds and reiterating the outfit's status as her "fav."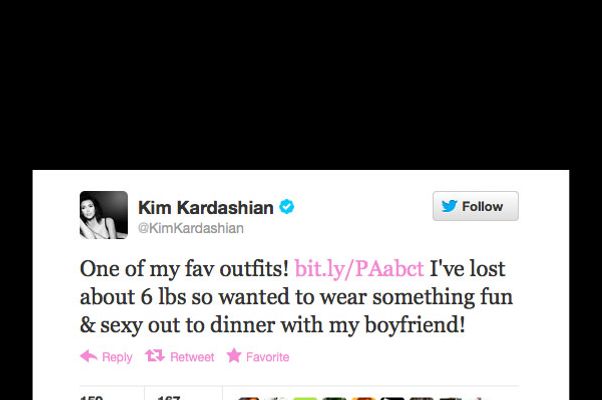 She quickly deleted it, however, after several folks pointed out how unacceptable it was to be tweeting about such things right after the debate — you know, instead of making binder jokes like everybody else. So if her sheer skirt is a favorite, then what constitutes a failure? Oh, this yellow jacket, apparently. Alright, we're done here.