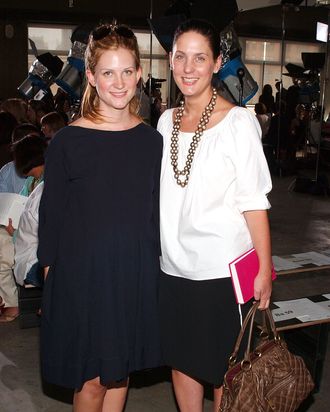 Photo: Andrew H. Walker/Getty Images
After several weeks of searching for Deborah Needleman's replacement at WSJ., the publication has tapped Kristina O'Neill as the new editor, according to a press release from Dow Jones. O'Neill was formerly Glenda Bailey's second-in-command at Harper's Bazaar, where she's worked since 2000. Her most recent title was executive editor.
O'Neill wasn't one of the names that were initially floated around for the role, but she's hardly a surprising choice. She's well-acquainted with a luxury readership, and has plenty of good connections within the high-fashion industry. In addition to hiring O'Neill, WSJ. has also promoted Ruth Altchek to the newly created role of editorial director for WSJ Weekend, which means she'll oversee the newspaper's lifestyle section, "Off Duty," as well as WSJ. Magazine; in other words, she'll be O'Neill's boss. Altchek has been the editor of "Off Duty" since August 2011, and was instrumental in the section's launch in September 2010.
In related news, this is the second top editor that Bazaar has lost in the last two weeks; former fashion features director Anamaria Wilson announced a few days ago that she's decamping for Michael Kors. It'll be interesting to see who will fill their shoes.
Related:
Confirmed: Deborah Needleman Moves to T
So, Who Will Replace Deborah Needleman at WSJ.?