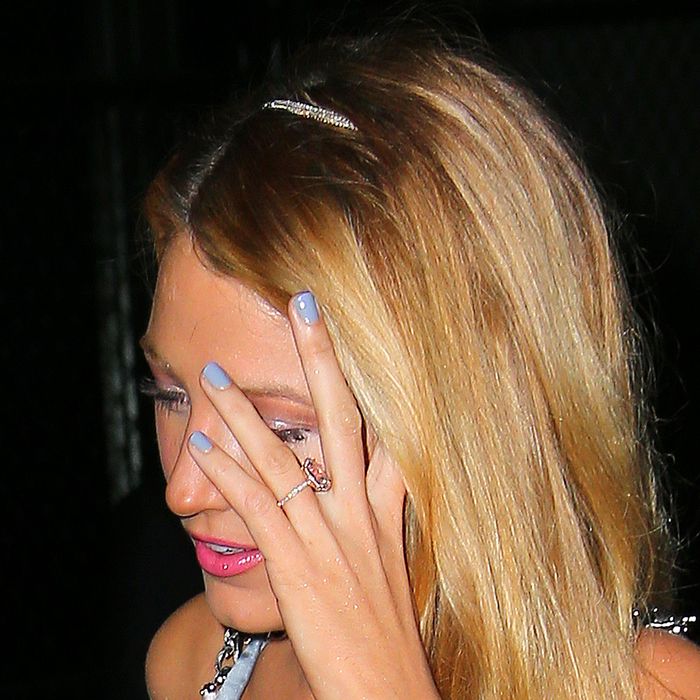 Photo: Jackson Lee / Splash News
If my child self were to choose a head-to-toe look for my adult self, I suspect she would choose something like Blake Lively's ensemble for last night's Chanel Bijoux De Diamant 80th Anniversary party. Sparkling from head to toe, her brand-new wedding ring was in full force. Child-self bonus: The diamond is pink. Seriously, zoom in on it.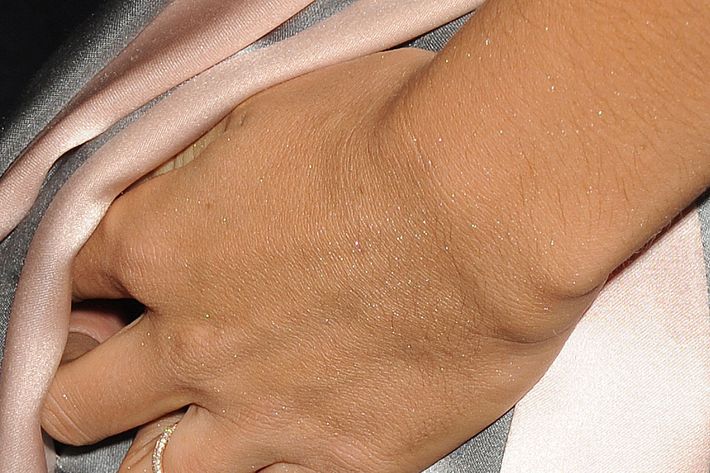 Zoom shots also reveal that Blake is a human Bijoux de Diamant. She is either wearing body shimmer, or her sweat is actually liquid diamonds. Trace evidence from slaughtering a unicorn?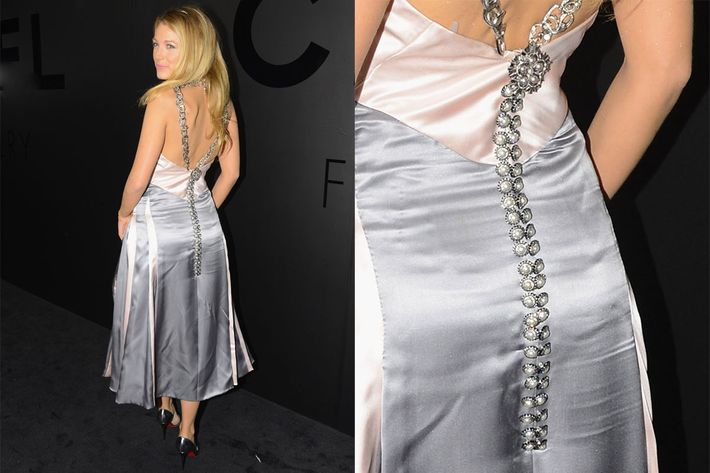 Even Blake's butt was sparkly, festooned at the crack with a thong of gemstones. Wedgie potential: lethal.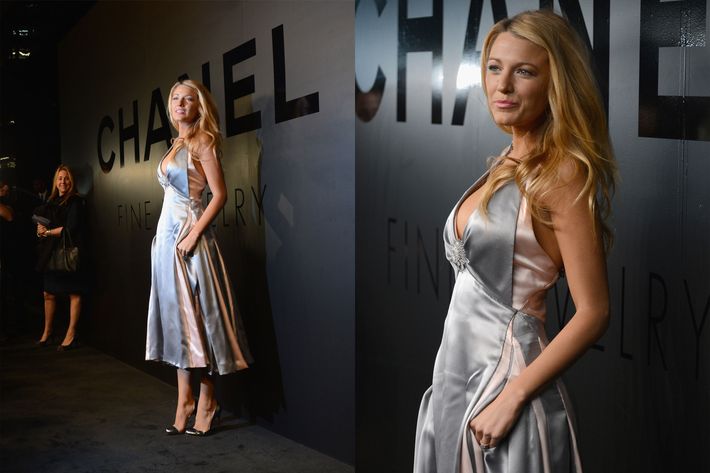 There was some breast-bone bling, too. (Just realized "breast-bone bling" would be a good nickname for expensive boobs.) On the red carpet, Blake slipped her hand into her pocket a few times. All that attention can make a ring feel shy.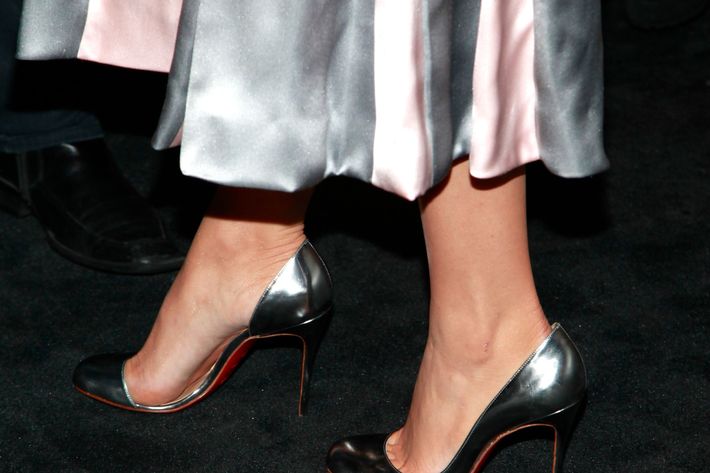 Blake's footwear raised rancor among the Cut staff. Killer shoes, we mostly agree, but too dark and serious-looking for such a light look.