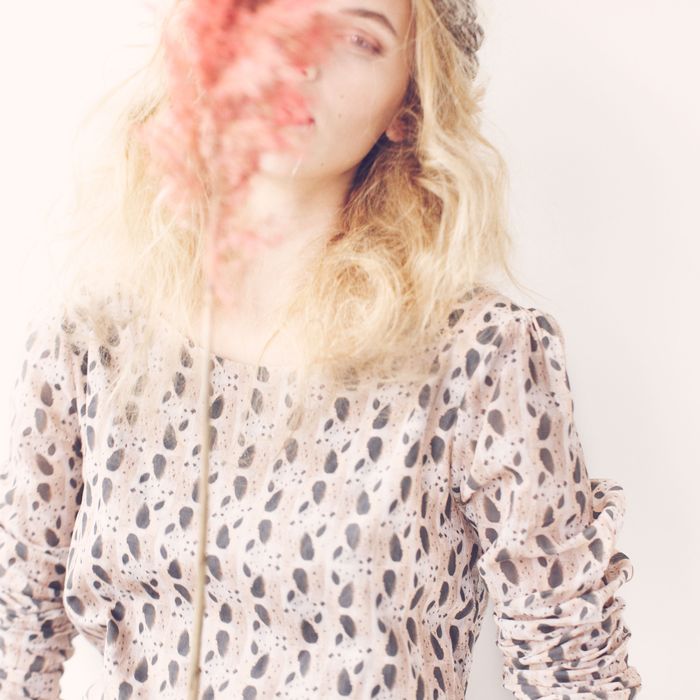 Photo: Courtesy of Ryan Roche
Both Maggie Gyllenhaal and Milla Jovovich had a hand in Ryan Roche's move from designing childrenswear to women's apparel. "I actually did [Maggie's] daughter's dress for her wedding … and then Maggie started saying, Can I get the cashmere cape in my size?" Roche, 34, told the Cut. "And Milla was the same — she was buying for her daughter and then started asking for stuff for herself." That's not a bad way to break into ready-to-wear, an industry that Roche describes as oversaturated and operating at a much "higher level" than kids' clothes. But that didn't dissuade her or her devotees — Jovovich bought Roche's first collection (for fall 2011) in its entirety, and it was picked up by Eva Gentry, Steven Alan, and Metier, among other stockists. Shalom Harlow is also a fan.
Roche got her start studying classic tailoring and couture sewing for two years after high school, before majoring in fashion design with a specialty in knitwear at San Francisco's Academy of Art University. In 2004, the Idaho native moved to New York and found herself in family mode. "I suddenly had two kids, and it just felt like there was this kind of a void in the market," she said, referring to the lack of conscientiously made, organic products, especially in tiny sizes. She launched her aforementioned children's line (called mor mor rita, after her great-grandmother), opening a boutique in Williamsburg and working with an all-women's cooperative in Nepal that makes cashmere knits — still one of her partners to this day. And she used organic cotton long before it was trendy.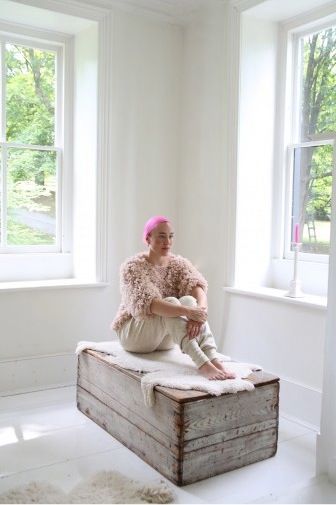 These days, Roche makes some killer novelty knits in a neutral palette with pops of neon pink or electric blue, for what she calls "poetic flavor." She was signed by Goods and Services for spring 2013, a new showroom set up by Joey Laurenti (formerly of Opening Ceremony) and Cindy Krupp of Krupp Group PR, which means you'll only see more of the designer in the future. Click through our slideshow for a look at Roche's work and to read more from our interview.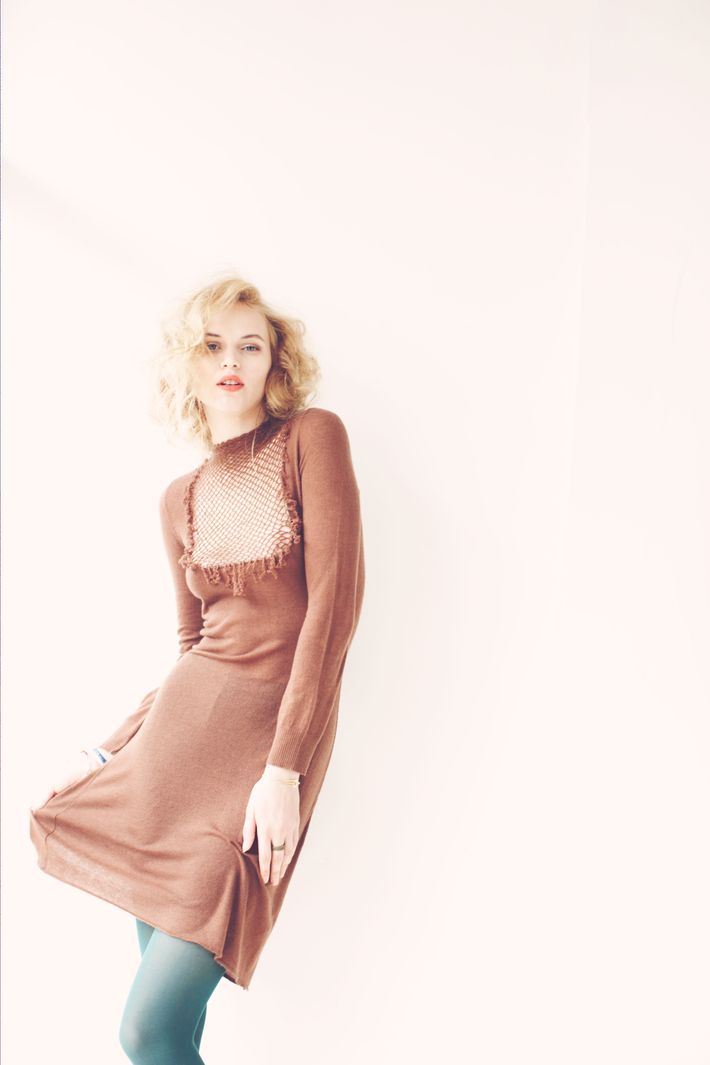 On her aesthetic:
"I think there's definitely a modern, minimal aesthetic that I always try to maintain throughout my collection. But [mixed] with a sense of play and whimsy. And there's always a poetic flavor to it all. You know, I never like things to be too sweet. It always has to be mixed with a little bit of edge or a little bit of sport."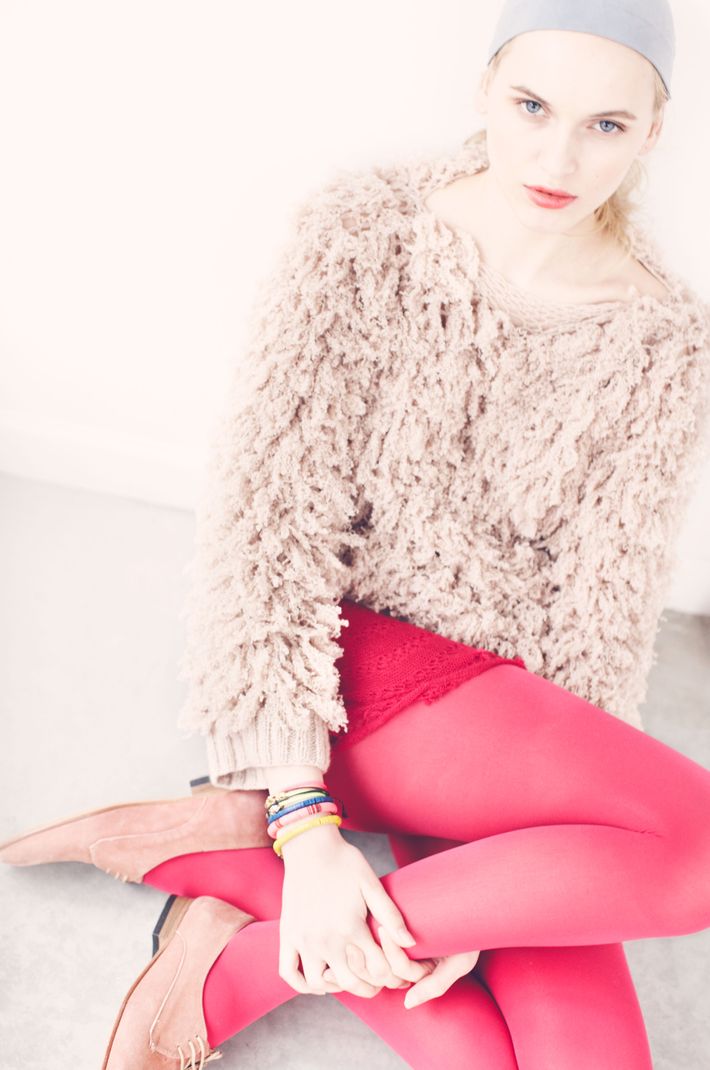 On working with organic fabrics:
"There was really one mill who I was spinning organic cotton from — this incredible Japanese mill in Tokyo — and the organic cotton was actually grown in Texas and made in Japan. But, incredible. Even just a simple organic cotton jersey was like five times the price it is today. So, the market's changed a lot."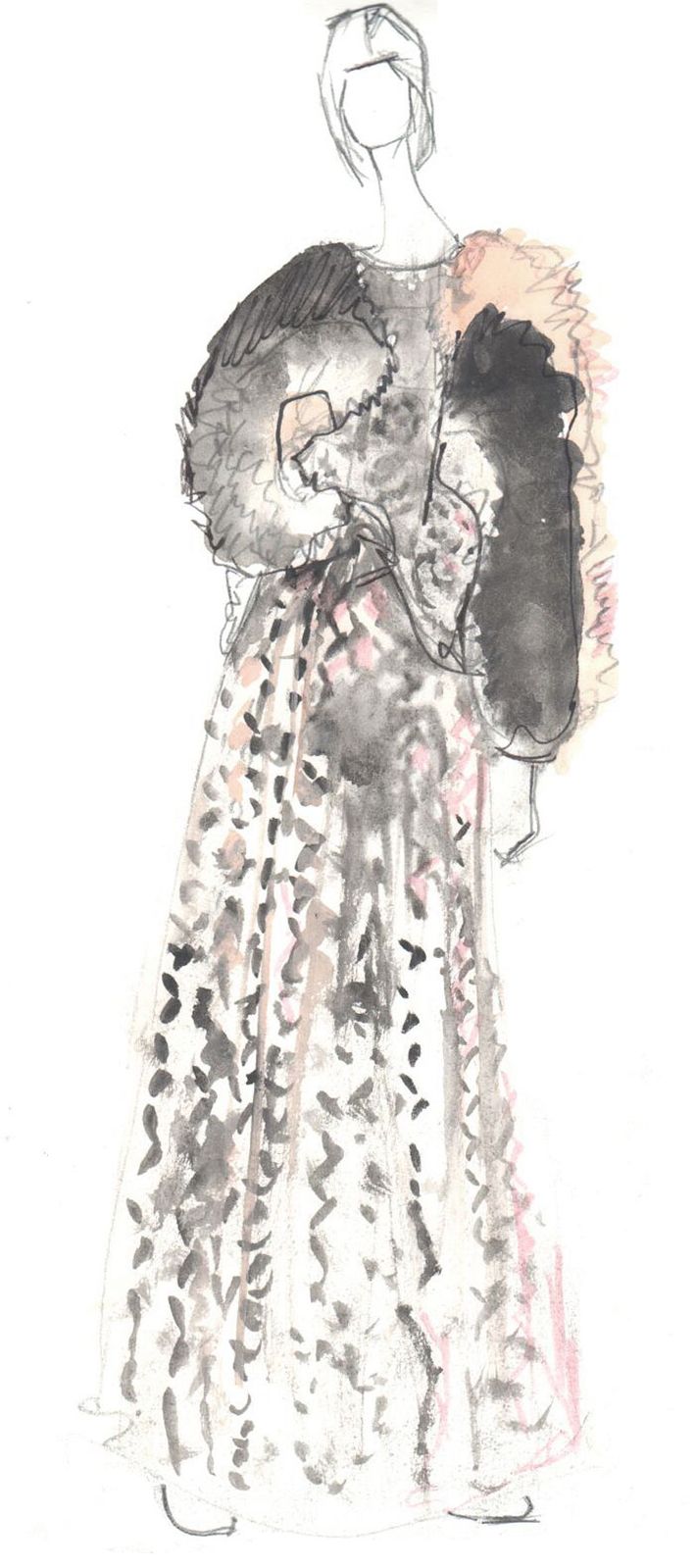 On her inspiration:
"I just kind of seem to walk through life and capture images in my mind, and they stick. I seem to have those eyes that are always scanning for the beauty in things. I can take a snapshot [in my mind] of a moment, and then it always seems to come out in my collection."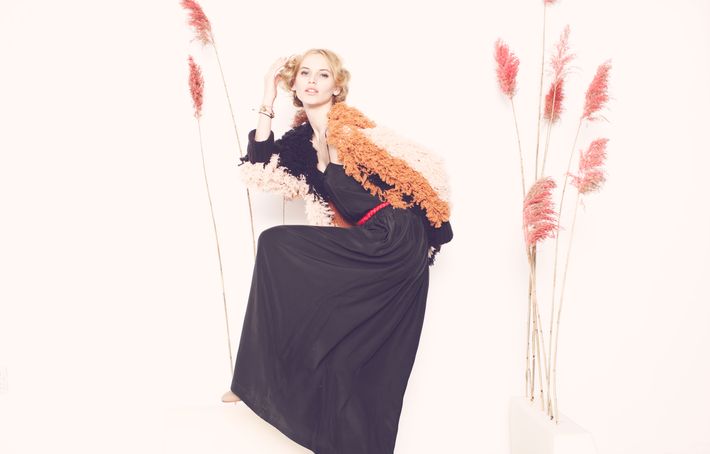 On her design icons:
"I admire Stella McCartney so much because she seems to be like me. I have three kids now, but I see how she is able to kind of do it all. And that's always my goal. I have a home studio, and my kids are always weaving in and out of my day. And so in terms of what she's done as a woman and Phoebe Philo as well, they're big inspirations, for sure."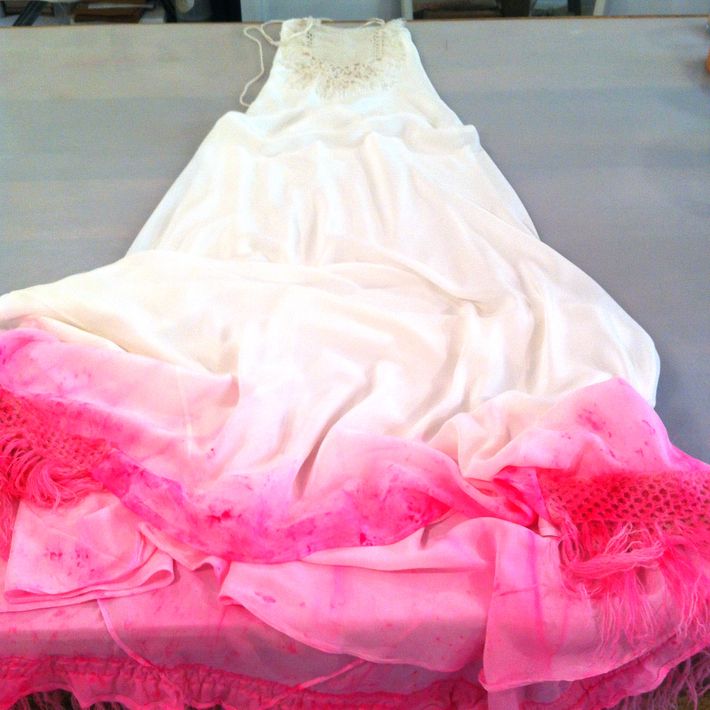 On creating pieces for clients:
"This is a custom wedding dress I made for a friend of Maggie Gyllenhaal. Maggie has always been so supportive. I have also been making custom wedding dresses for Stone Fox Bride. This one is peace silk with hand crochet mesh and fringe in cashmere. It's then dip-dyed in neon pink. I love neon pink, or any pink for that matter."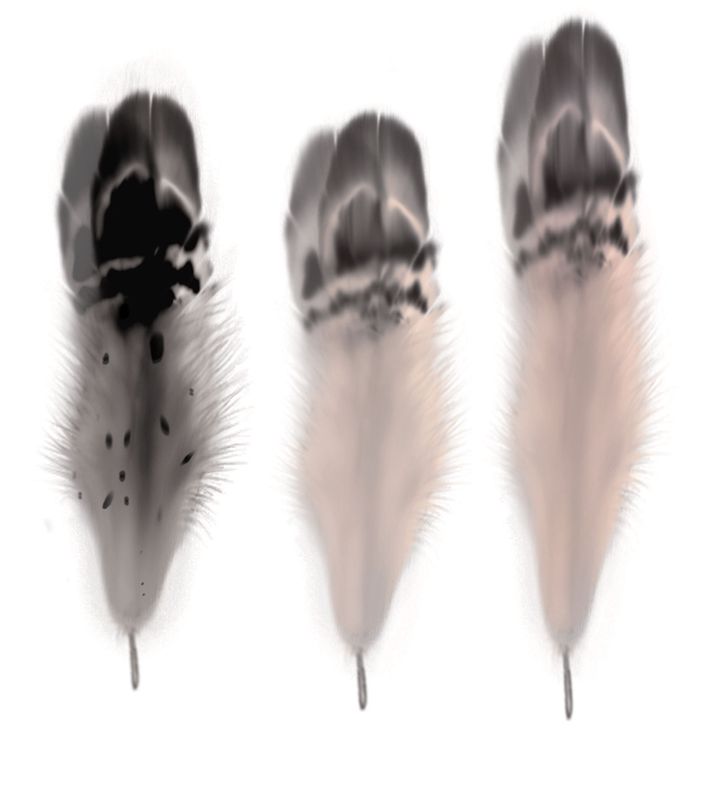 On her fall collection:
"I collaborated with Olya Thompson, who's an amazing textile designer. We were inspired by the Kestral falcon, and so we did all of these incredible abstract bird prints. And everything is printed digitally, so you can see all of the feathers and wispy, whirly little details. … Olya and I enlisted the super-talented British artist Michael So to create artwork for our prints — this is one of the feathers that he created for us."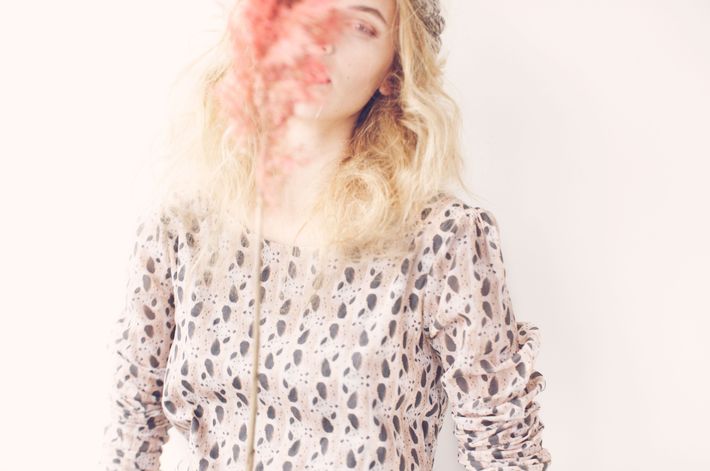 On running a conscientious business:
"I think when we have the ability to make the choice — we may struggle a slight bit more to make it ecofriendly, but in the end, the pay off is so much more substantial. I feel like we have this powerful position to choose how we run our businesses. And nowadays, it's becoming more and more easy to do it in a conscious way."