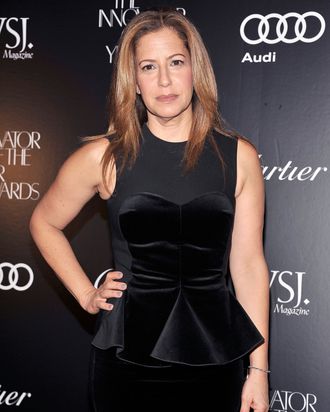 Deborah Needleman.
Photo: Gary Gershoff/WireImage
At the Chanel show in Paris today, the Daily asked Needleman if she knew who'd be on her first T cover. "Yes!" was the answer. Any hints? "No!" In other news, she's looking forward to her new dining options: "The Wall Street Journal doesn't have a cafeteria, and I was never a huge fan of the Condé Nast cafeteria, so I'm looking forward to the Times cafeteria."
Related: So, Who Will Replace Deborah Needleman at WSJ.?