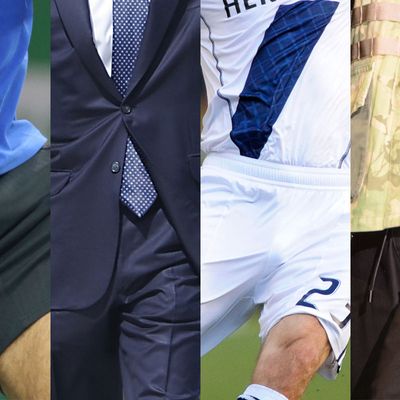 A company claiming to be the world's first celebrity sperm donor system, Fame Daddy, has been making the rounds this week thanks to its promise of a "top-flight client list of celebrity donors from the worlds of sport, entertainment and finance — all leaders in their fields, with a proven track record of success," available to women willing to shell out  £15,000 for a dose. 
But why would a rich and successful person accept a meaningless-to-them-payment in exchange for hundreds of new, illegitimate heirs, you ask? [Update: They wouldn't, of course! It's a hoax.]
"Because they may have family or friends who have been unable to conceive and are looking for a way to make a difference, to give something back to their fans," explains the Fame Daddy FAQ. Awww.
Potential users can take this lengthy quiz to determine their ideal "fame daddy." Mine is President Barack Obama, because he's tall and a good orator. But he's not a Fame Daddy donor.
No one is! According to The Week, the clinic has no real sperm samples "as of yet," and all those sexy silhouettes of unnamed footballers, actors, and politicians in the Fame Daddy sample catalog — binders full of men? — are merely examples of the donors he "intends to attract." For now, he's got a "retired ATP tennis professional" and some "former English cricketers" on board. Possibly.
But you could probably just sleep with those guys.