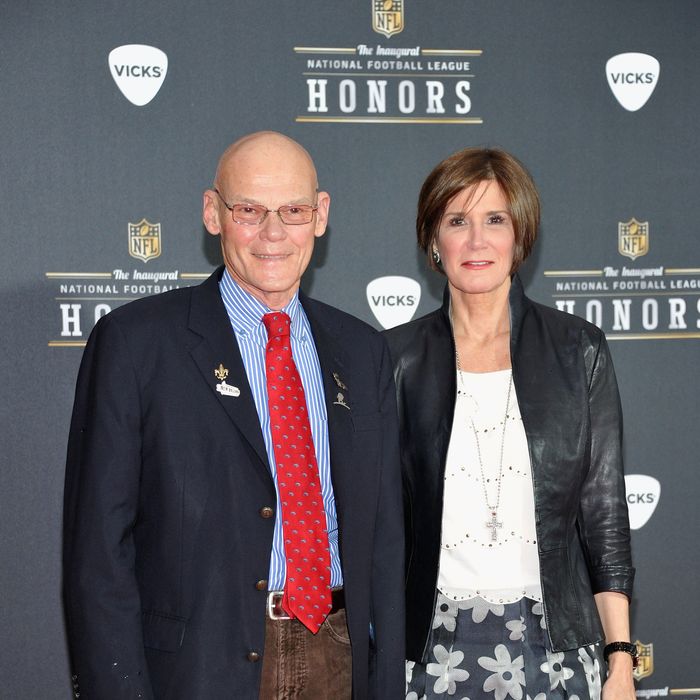 Photo: Mike Coppola/Getty Images
Is the polarization of American politics preventing us from pairing off and getting laid? According to a high-end matchmaker Barbie Adler, nothing is a bigger deal-breaker than being from the opposite political party. Adler tells The Wall Street Journal that political difference often trumps "religious difference, unattractiveness, and low educational and professional attainment" on her single clients' lists of turn-offs. Three quarters of her clients refuse to be matched with someone from the opposite party, up from 25 percent in previous election years.
Judith Kuriansky, the author of The Complete Idiot's Guide to Dating agreed, adding that your political party has become "a knee-jerk, umbrella judgment about who you are, where you are going to live, how many kids you want and how good you are in bed." When trying to orchestrate a match across party lines, Adler's consultants stress that a Democratic woman is "fiscally conservative" and a Republican man is "socially liberal."
But even if you find enough common ground to date, would it work in the long run? In 2009, CNN's John King asked politically opposite consultants turned pundits and married couple, Mary Matalin and James Carville, to "show both houses of Congress [their] secret for compromise."
Matalin: Well, we're not a democracy. We're an enlightened MOM-archy. That's what we are. [Cross talk.]

Carville: I don't — it's nothing if — as long as one person is not arguing, there's nothing to argue about. I don't have a — [Laughter.]

Carville: I don't have a position on anything domestically. So I just say yes, and then go on and do it. I mean it. I would say the three ingredients to successful marriage is surrender, capitulation and retreat.  If you've got those three things —   [Laughter.]

Matalin: Spoken like a true liberal. What a martyr. Faith, family and good wine. That's how we do it.
Milking your political differences for your Odd Couple schtick might also help.