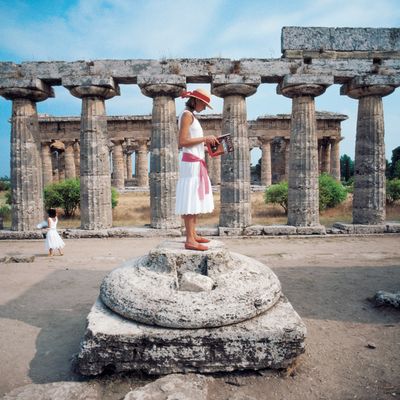 The first time Slim Aarons went to Italy, it was as a combat photographer in World War II. He moved back in 1948 to work as a photographer in Life's new Rome bureau and went back and forth for 50 years to photograph his now-famous subject matter: "attractive people doing attractive things in attractive places." His latest book, Slim Aarons: La Dolce Vita (Abrams), focuses particularly on celebrities and socialites — Gianni Versace in Lake Como, Joan Fontaine in Rome, what seems like the entire Pucci family in Tuscany — enjoying themselves as only the rich can. It's like watching the cotillion episodes on Gossip Girl, but the images are so beautiful and nostalgic, you forgive that the subjects are so oblivious of their wealth. Click through to see a preview of the book, which is available November 1.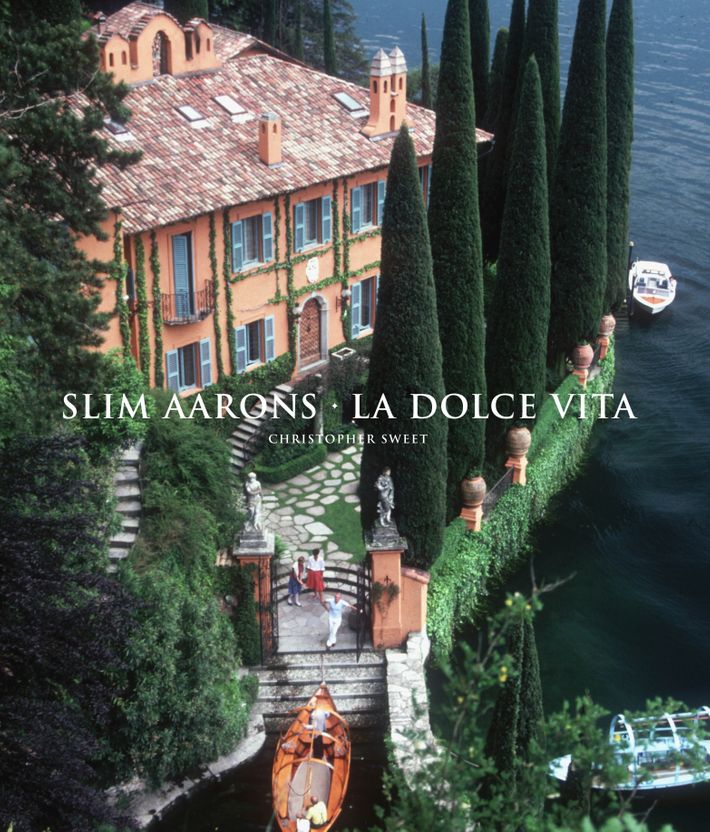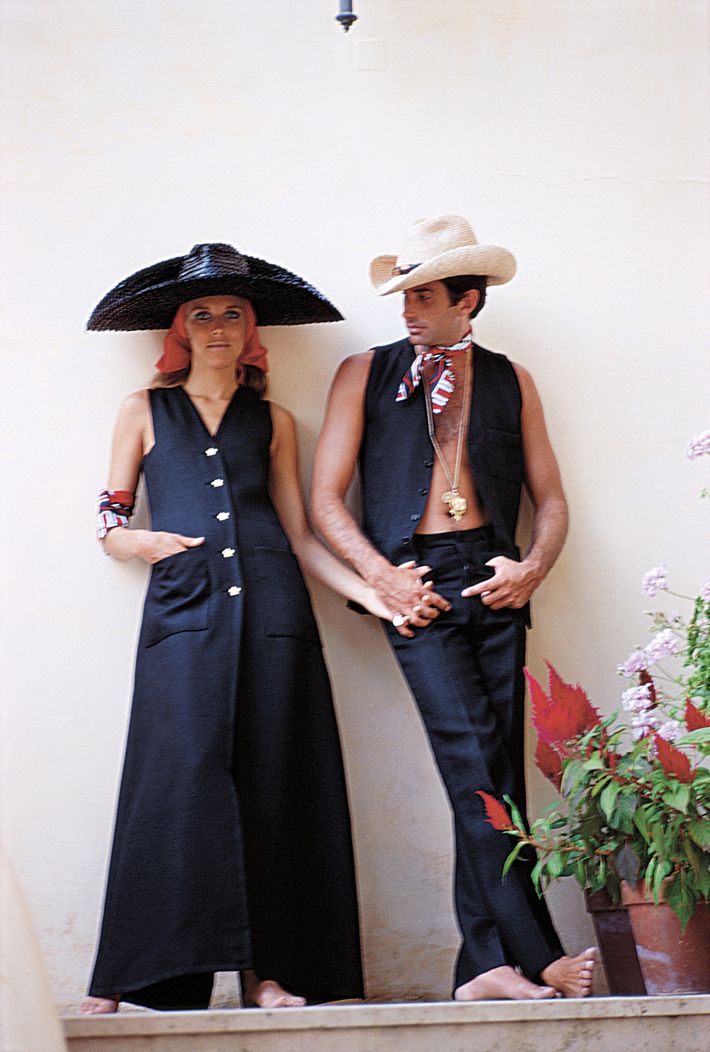 Actor George Hamilton and model Alana Collins in the fashion parade on Capri during a fashion festival at the Grand Hotel Quisisana.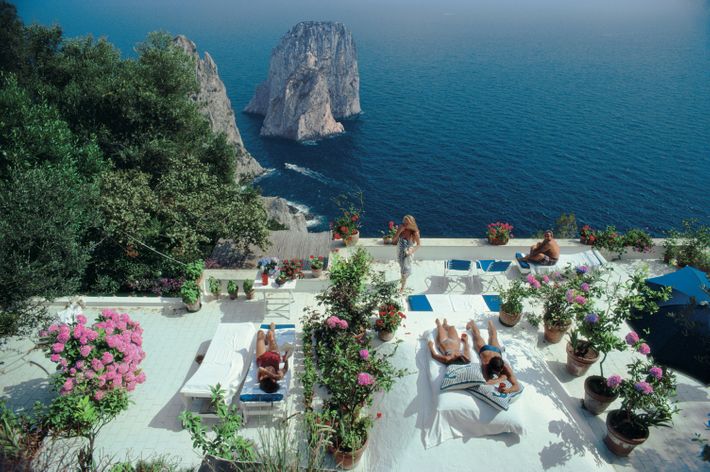 The view from the terrace of Il Canile, a villa owned by Umberto Tirelli and Dino Trappetti.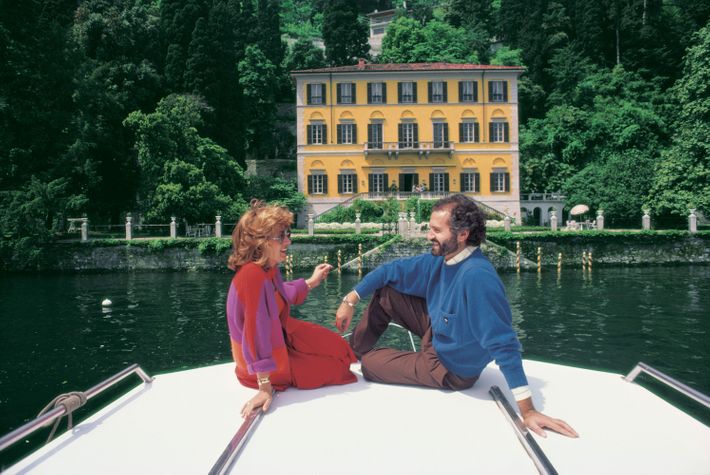 Fashion designer Gianni Versace, along with Lalla Spagnol, on a boat in front of his seventeenth-century Villa Fontanelle.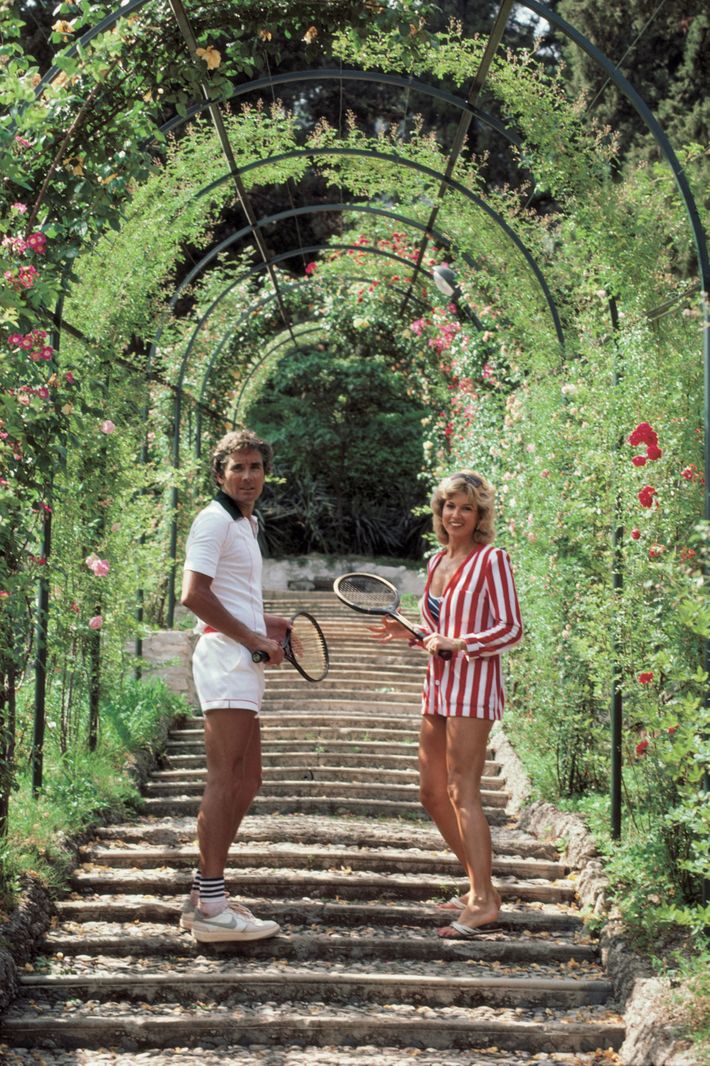 Jack and GeeGee Entz of Phoenix, Arizona, at the entrance to the tennis courts of the Villa d'Este.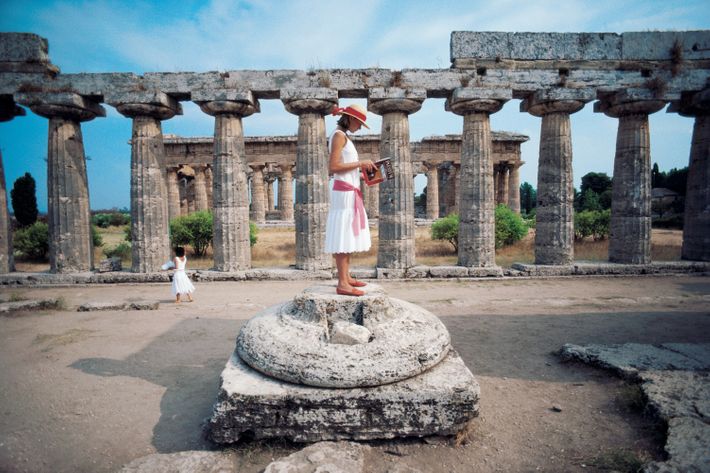 Laura Hawk amid the ancient Greek ruins of Paestum, on the Gulf of Salerno.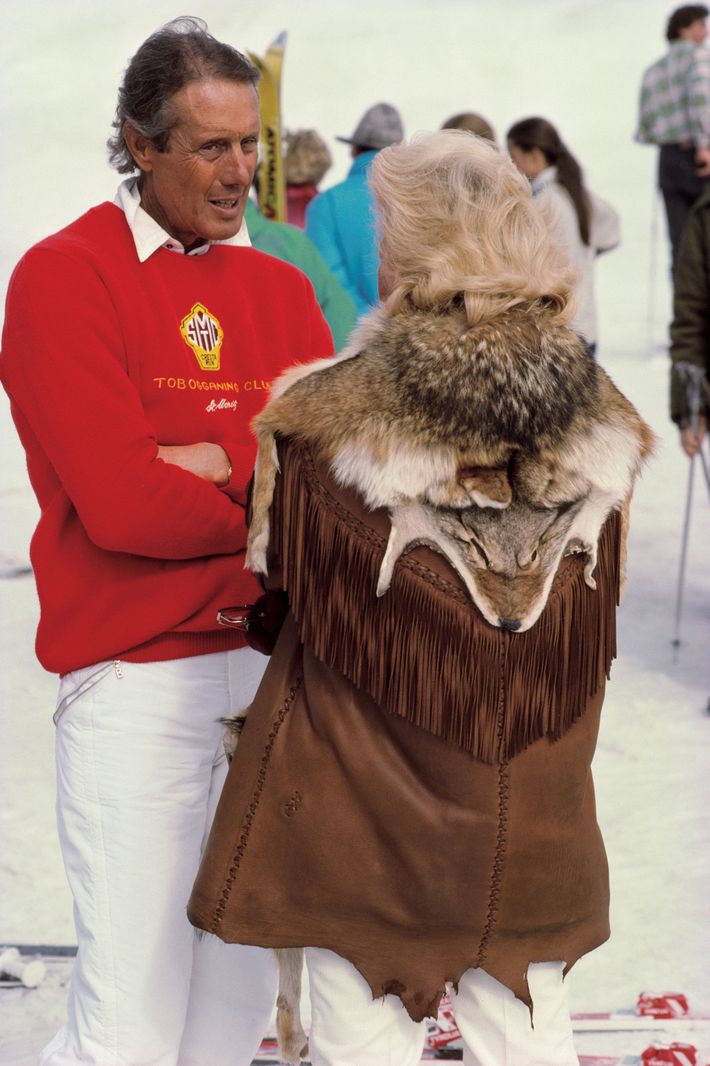 Adriana Sterzi in a somewhat disturbing ensemble while chatting with Giulio Ricci.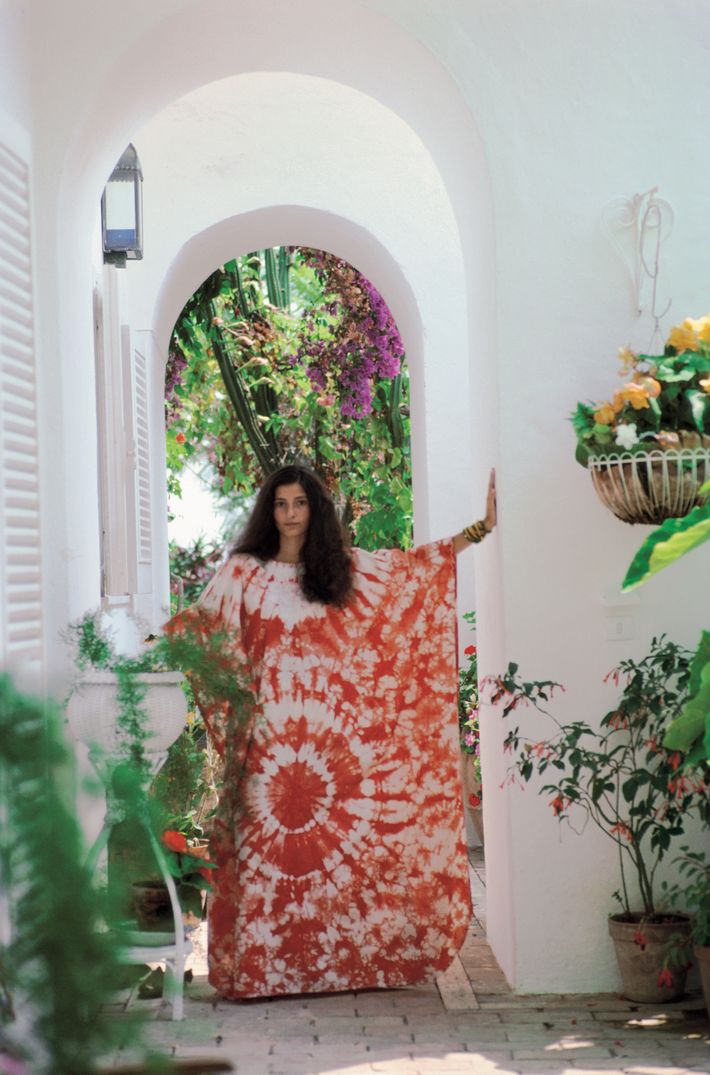 Norina Pisciotto in an African dress her uncle gave her as a birthday present.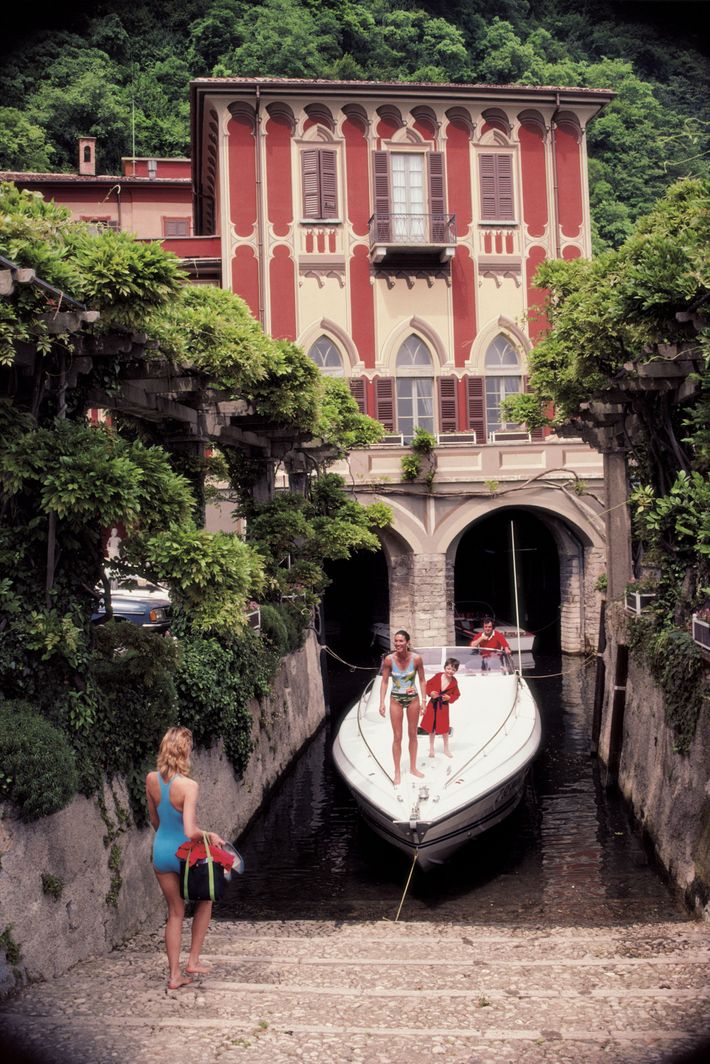 Tullio Abbate at the helm of one of his custom-built speedboats, with friends and family.