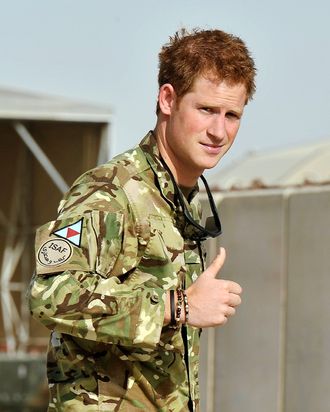 Prince Harry, not in Vegas.
Photo: JOHN STILLWELL/AFP/Getty Images
The Prince Harry nude-photo scandal not only entertained the masses — it also lured them to Las Vegas. (Nothing inspires a weekend jaunt to Nevada like the possibility of having pictures of your naked butt leaked onto the Internet!) According to a report released this week, the Las Vegas Convention and Visitors Authority believes that publicity stemming from the scandal translated into roughly $23 million in additional tourism income, reports the Las Vegas Sun. See, Harry was just helping the economy, like a true public servant.